---
Matkas no more
Satna district, Madhya Pradesh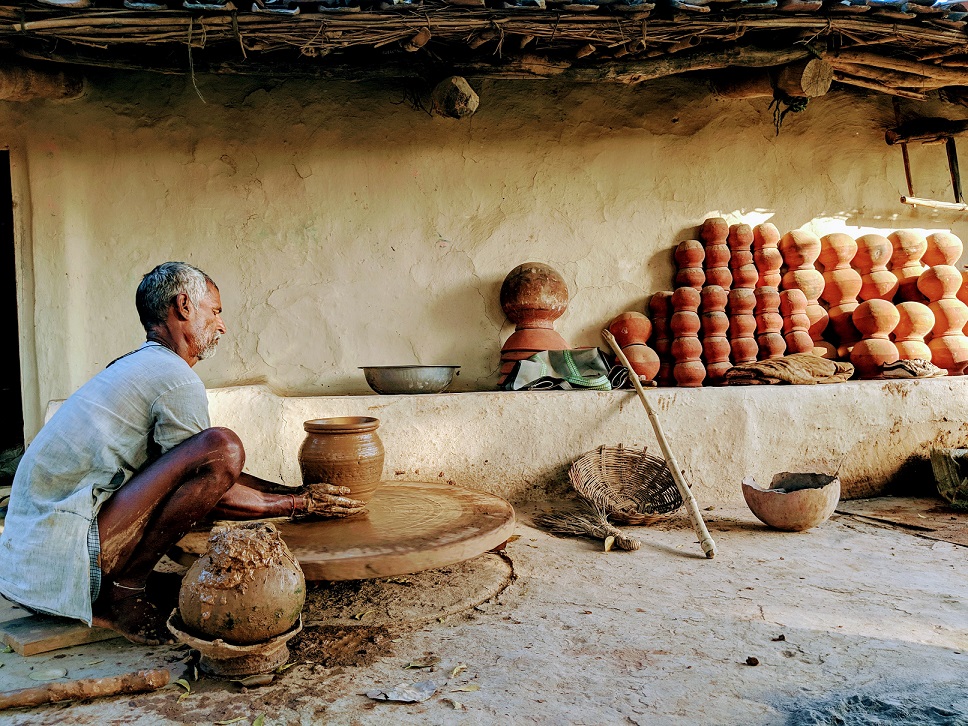 "Summer has begun but not a single pot has been sold yet," says Mukesh Prajapati. "Our soil is getting us no bread this time. What do we do, eat the soil to survive?" he sighs.
Mukesh, a potter by profession, is a resident of Rajaula village in Mazhgawan block, Satna district. The village has about 5-6 potters, and at the moment, none of them have a way to make ends meet.
"Every year, from the end of March or early April, customers would start coming to us to buy matkas, surahis, and place orders. But due to the lockdown, no one has come yet. We thought of going door to door to sell our wares, but we see how the police are beating people, and are scared," says Kishore, another potter from the village.
"We do a little bit of agricultural labour for rest of the year, waiting for summer to make and sell earthen pots because this is our time and this, our real work," says Sukhdev Prajapati.
Like many other villages in the state, these potters have received rations, but less than the declared quantity. "We have got only rice. They [ration shop owner] told us that wheat is not in stock," Sukhdev adds.
Jigyasa Mishra is an independent journalist who reports on rural issues. 
—
Know more: Read about the implications of COVID-19 for rural India.
Do more: Connect with the author at jigsindia40@gmail.com to understand more about her work and extend support.