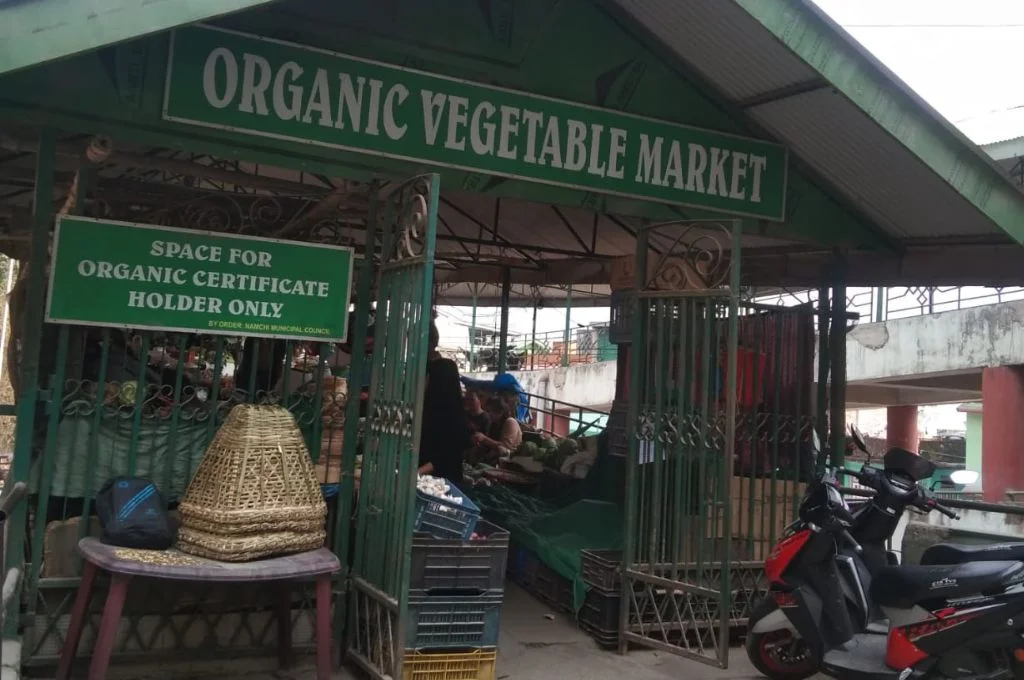 Due to land degradation caused by chemical fertilisers and pesticides, in 2003, the Sikkim government passed a resolution to shift to organic farming. Over the course of the next decade, the use of chemicals in agriculture was phased out and, by 2016, it was completely banned and declared a criminal offence.
Under the Sikkim Organic Mission, the government invested heavily in getting all agricultural land certified as organic, and there were talks of transforming Sikkim into an export hub for organic food. However, the authorities failed to live up to their promise of getting a good price for the organic yield in domestic and international markets.
Organic produce has a short shelf life, which makes its transportation difficult. Due to Sikkim's poor connectivity, any produce needs to be sent 80–150 km away to Bagdogra airport in West Bengal before it can be exported. This becomes a huge challenge for marginal farmers living in hard-to-reach areas such as the villages in South Sikkim district.
The Sikkim government also tried creating local markets in major cities of the state such as Namchi and Gangtok. But since most of the farmers in the remote villages don't own vehicles, they are forced to depend on middlemen for transportation—this lowers their profit margins.
There seems to be no respite for the farmers, who are unaware of alternatives to chemical pesticides. Pest attacks in their fields have increased drastically, leading to reduced yield. To combat losses, the government has increased the prices of the produce. However, most locals find the new prices unaffordable. Grains, vegetables, and fruits from West Bengal that populate Sikkim's markets are still significantly cheaper, and people prefer them to the available organic products.
Karthick Sakthivel is a fellow at SBI Youth for India Fellowship, a content partner for #groundupstories on IDR.
—
Know more: Learn why farmers in Assam practise both chemical-based and organic farming.
Do more: Connect with the author at karthicsakthivel1708@gmail.com to learn more about and support his work.