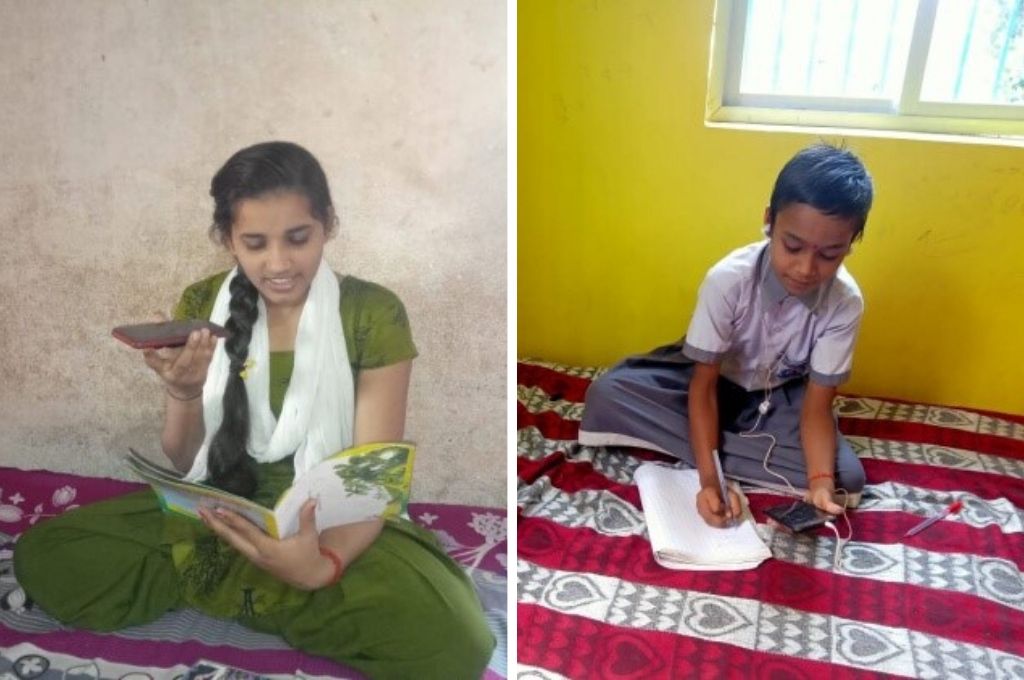 During the lockdown, education has moved online. But what are children who don't have access to digital spaces supposed to do?
According to a survey conducted by i-Saksham, only 50 percent of the 500 families surveyed had smart phones or a data plan, as compared to 100 percent that had a basic phone at home. With this in mind, Alka, an edu-leader from Farda, in Bihar's Munger district, has started using regular conference calls to teach children.
Edu-leaders are youth (between the ages of 18 and 27) from the community, who are trained to provide supplementary teaching assistance at local government schools. During the pandemic, these leaders are being called upon to find innovative ways to continue engaging with children who are at home.
Tapping into each family's access to a basic phone plan, Alka reads out stories to her students, creates assignments they can do at home (such as counting utensils to improve numeracy skills), and tries to get their family members involved (for example, having grandparents conduct story-telling sessions to improve language learning).
Her approach is a reminder of how youth leadership and community engagement can improve the delivery of public services. While technology has the capacity to reach people, it needs to be adapted to meet the contextual needs of its target population.
Ravi Dhanuka is the founder and CEO of the i-Saksham Education and Learning Foundation.
—
Know more: Read about how to make EdTech more accessible and engaging for children across the country.
Do more: Connect with the author at ravi@i-saksham.org to understand more about and support his work.