You have your presentations ready for the donor visit, but your half-decent office might give them the idea that you have enough money already. Here are some steps to make you appear broke enough to secure that funding (or at least a new coffee machine):
1
Make sure that at least one room in your office doesn't have an air conditioner. If there are no windows, even better. Hold your meeting, in the month of May, in that room.
By June, you'll have a brand new AC delivered to your doorstep, for free.
2
If you've gone ahead and installed ACs already—because your staff's comfort matters to you for some reason—have your whole team sit in the one room that has the air-conditioner on. When your donors walk in, your entire staff of 14 has to leave the room.
3
Before the visit, send an e-mail to your donors double-checking that they have had all their vaccination shots.
Related article: Nonprofit flow chart | Will I get funding?
4
Buy a packet of labels, and write 'Donated by' on all of them. Make up names of different benefactors. Before your donor arrives, stick these labels on random objects and appliances throughout your office—the refrigerator, the microwave, the projector, your polycom, the furniture.
5
Two donors? Offer just one of them chai/coffee in your office. Why? Because you only have one 'guest mug.' After the first finishes her drink, it will be washed and served to the other.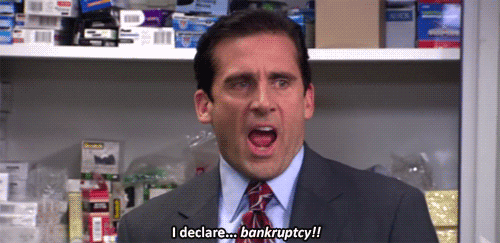 6
Keep a spare Nokia 8410 in your desk drawer. As soon as you sit down for the meeting, pull it out and place it on the table, as if to say, smart phones are for people who have the luxury of time to take selfies, thumb-swipe endlessly on Instagram, and text others while sitting in the same room.
Related article: Hierarchy of needs for nonprofits
7
During the meeting, ask to borrow your donor's pen.
Then, ask if you can keep it.
Repeat with whatever other stationery you fancy.
8
Give your colleague entrusted with the lunch order very public and very specific instructions on how to buy the cheapest sandwich available. After it arrives, hand the bill over to your donor.
9
Let your donor know that the meeting must wrap up by 5.30 pm. Why? Because the office doubles up as a Zumba studio in the evenings, and you can't afford to lose out on the rent.
10
Give the staff from south Bombay/Delhi/Bangalore the day off.
11
When your donor wants to meet the various department heads, set up back-to-back meetings. First, the fundraising head meets with them. Then, she leaves; two minutes later, she comes back for their meeting with the HR head. Then, she leaves; two minutes, later, it's her again as the strategy head.
You get the picture.
12
If these aren't quite cutting it, play the long game. Buy one outfit and designate it to one donor. Every time you meet this donor over the course of the next several weeks, months, and years, wear this outfit and this outfit only. It will work like magic.