---
Congratulations, but no rights: Claiming land in Madhya Pradesh
Vidisha district, Madhya Pradesh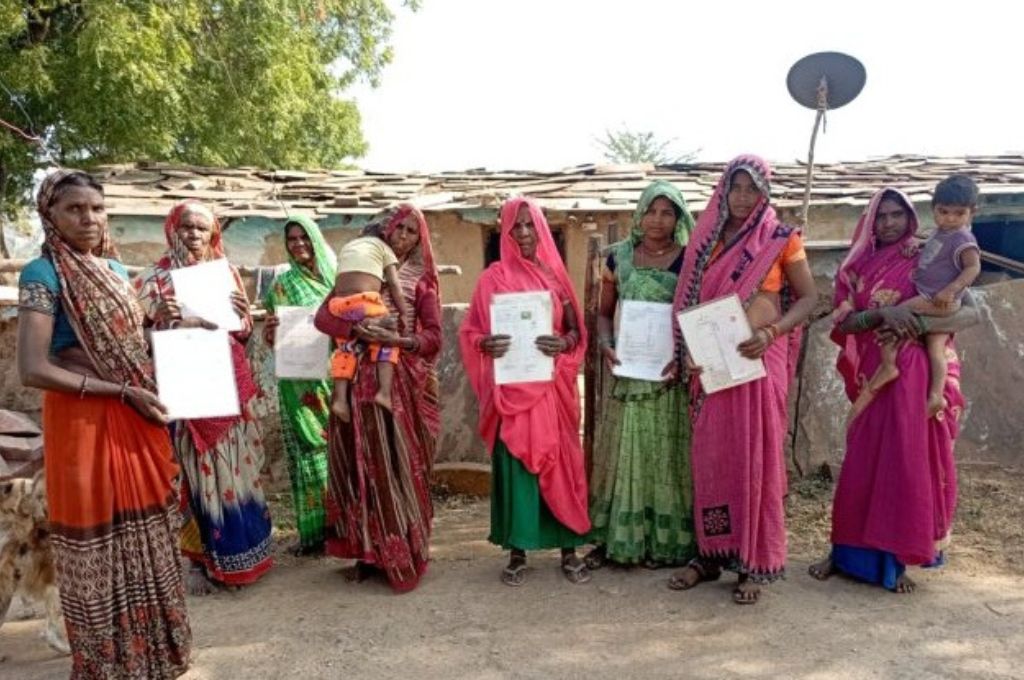 Ratan Singh farms on eight acres of forest land in the Lamaniya village of Vidisha district, Madhya Pradesh. The land has been part of his family for generations, and his household of eight is dependent on it for their livelihood. Ratan belongs to the Saharia tribe—one of the three particularly vulnerable tribal groups in the state—that struggles with access to basic facilities in the area.
In 2009, Ratan, along with 96 others, was selected for allocation of land rights under the Forest Rights Act, 2006. Out of these 97, 29 were handed a letter during a ceremony that congratulated them on getting their forest rights.
The letter said that the right to the land would be protected and it could be utilised without any obstacles, and that the coming generations would be able to take advantage of it. But nowhere did the letter mention how much area of land was allotted to each individual claimant. Whenever a claim is accepted under the Forest Rights Act, they are given a map of the land with the photo of the claimant and other personal information. But Ratan and the other recipients did not receive any such documentation.
The community members don't have the official title deed that substantiates their legal claim over the forest land. "It is becoming difficult to farm on forest land without legal rights, because we cannot get subsidies for well pumps and fertilisers. We cannot even apply for the Pradhan Mantri Awas Yojana [for housing] or the CM Kisan Samman Nidhi Yojana [for minimum income support to farmers]," says Ratan.
In the Vidisha and Barwani districts of Madhya Pradesh, this problem is faced by many tribals who have been declared eligible for forest rights but have not been handed over the copy of the title deed. Shyama Bai, Ratan's wife, says, "I've been living on this land since I got married and still haven't got electricity, or any benefits of farming-related schemes. The nearby Bhalbamora village (approximately 8 km away) has electricity, water, and a metalled road, but not us. This makes us feel unwanted."
Tulsabai Autar, Ratan's neighbour, states that the congratulatory letters they got are of no use to them. "We were happy when we got the letter but since it does not mention how much land we've been given, we cannot get the benefits of any scheme," says Tulsabai.
"I faced a lot of trouble to get this letter for my seven acres of land. I applied multiple times, once offline and twice online through the Vanmitra portal, and finally got the letter in 2009. We have complained [about the title deed] several times to the gram panchayat and district panchayat officials, but our problem has not been resolved," adds Tulsabai.
Sanavver Shafi is an independent journalist based in Bhopal, Madhya Pradesh.
—
Know more: Learn how land rights work in the vanishing island of Majuli in Assam.
Do more: Connect with the author at [email protected] to learn more about and support his work.