Support Us
IDR is an online journal that publishes cutting-edge ideas, lessons, and insights, written by and for the people working on some of India's toughest problems.
We believe that knowledge has the power to drive social change. And so we provide a platform for leaders, grassroots workers, and communities to share their expertise as well as the latest thinking and evidence on a wide range of topics.
How you can support us
You can choose from the preset amounts or enter any amount you prefer after clicking the donate button below. Thank you for trusting and supporting IDR.
Why we exist
A well-functioning civil society is essential to a well-functioning democracy. At IDR, our primary purpose is to make knowledge and expertise accessible and available to the largest audience and, in doing so, to strengthen the work of civil society.
Why you should support us
We pay attention to where our stories are coming from so that we can hold ourselves accountable to presenting multiple perspectives and diverse narratives. This is why the ideas and insights you read, watch, or listen to on IDR are things you will not find in mainstream media. IDR is a public good, and so our content will always be ad-free and free to read.
By supporting us, you are supporting the amplification of underserved topics, under-represented voices, and the kind of discourse that is crucial to achieving social progress.
Your support allows us to:
Our impact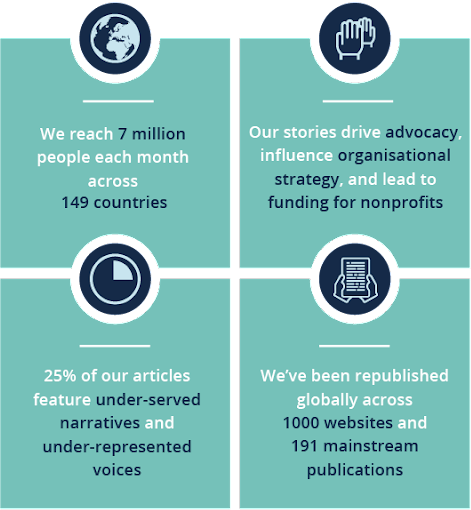 Got questions?
Read our FAQs or email us at [email protected]