---
Debt trap
Kolhapur district, Maharashtra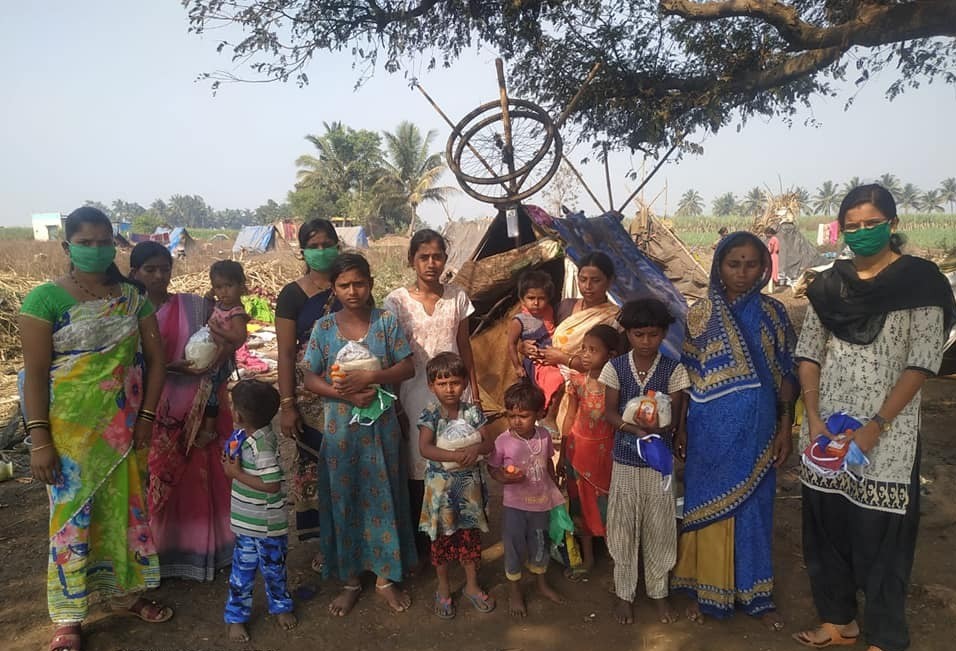 In the sugarcane belt of Maharashtra, the norm is for contractors to pay labourers their wages in advance, while they are still in their villages. The labourers then migrate with the contractor to sugarcane plantations to work off this debt. They do not carry much money with them, as their food and lodging is supposed to be looked after by the contractor.
When the lockdown was initially announced, the plantation workers did not know whether they could leave, since they still had debt to repay. By the time they realised they could, it was too late, because travel had been completely stopped. Now, they can't even get in touch with their contractor, and are left without a place to stay, and most importantly, no food to eat.
Saurabh is a programme manager at Vidyoday Muktangan Parivar Foundation, an organisation that works with the sugarcane labourer community.