---
Homebound breadwinners: The changing lifestyles of Kalbelia women
Ajmer district, Rajasthan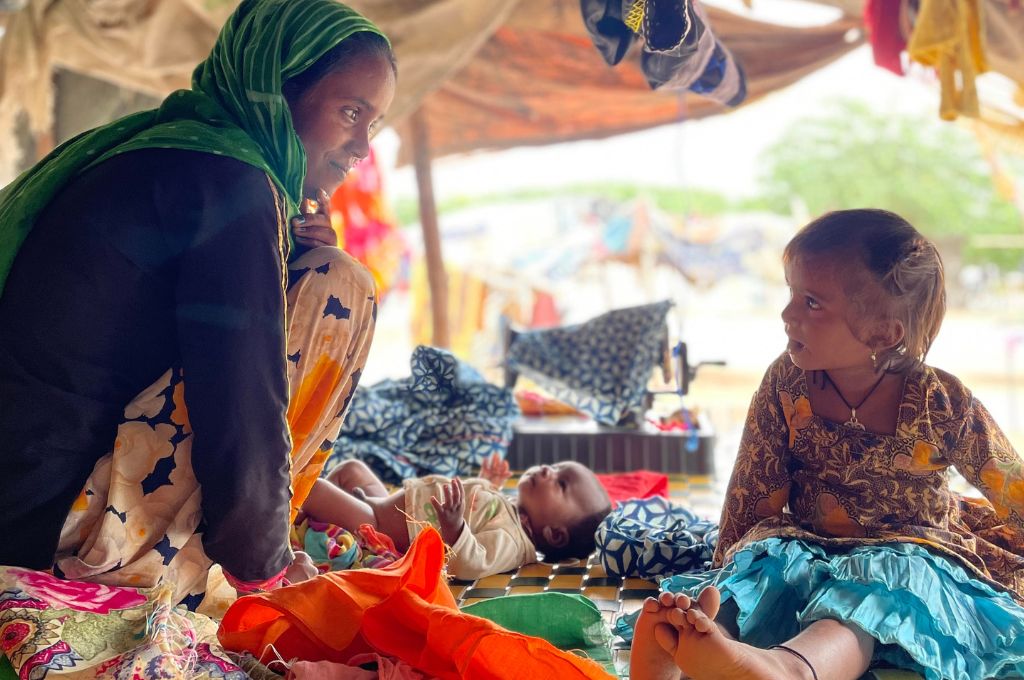 Nath Kalbelia is a denotified nomadic tribe based in the Ajmer district of Rajasthan. The tribe has been involved in many occupations over the years, and not all have been by choice. Coming from a long line of snake charmers, members of the community worked as traders of snake venom before it was made illegal with the enactment of the Wildlife Act, 1972. Since they were a landless community, agriculture wasn't an option for them. This led to them becoming performing artists.
The Nath Kalbelias began to showcase the Kalbelia dance form, which includes the imitation of snake movements. This dance was mainly performed by women, thus making them the breadwinners of the family.
Over time, the Kalbelia dance gained popularity and was performed at the ceremonies and courthouses of kings, and even became a tourist attraction. However, within Ajmer as well as in larger Rajasthan, the Kalbelia dancers continued to be demeaned and devalued because they belonged to an oppressed caste. The Nath Kalbelia women were frequently exploited and underpaid. Lack of money forced them to take up commercial sex work for their survival, making them vulnerable to sexually transmitted diseases. This attached another stigma—that of prostitution—to the community. The men from the community reacted by taking over as the primary income earners. They now work as daily wagers on farmlands owned by the upper-caste communities, and the women are restricted to the dheras (small settlements where they live). They aren't allowed to step outside for fear of their safety.
Sapna, a 20-year-old woman, was a well-known Kalbelia dance performer before she quit due to societal pressure. Like many women from her community, not only did she have to give up her only source of income but she also lost her freedom of movement outside the dheras.
Sapna has now found an alternative occupation in tailoring. She stitches clothes for other community members when she gets time from her daily household chores and is able to financially support her family. Sapna says, "Financial independence will not only improve my children's future but will also allow me to make choices for myself again, which will be different from the decisions forced upon me."
Children from denotified tribes are discriminated against in government schools by the upper-caste villagers which forces them to stay at home. Sapna hopes to earn enough money to send her children to a private school. She believes that one day, she will successfully free them from this repetitive cycle of oppression.
Shreya Kothawale is a fellow at SBI Youth for India Fellowship, a content partner for #groundupstories on IDR.
—
Know more: Learn why schools deny education to Banchhada women of Madhya Pradesh.
Do more: Connect with the author at [email protected] to learn more about and support her work.