---
Mining and anaemia: A health crisis in rural Madhya Pradesh
Bhopal district, Madhya Pradesh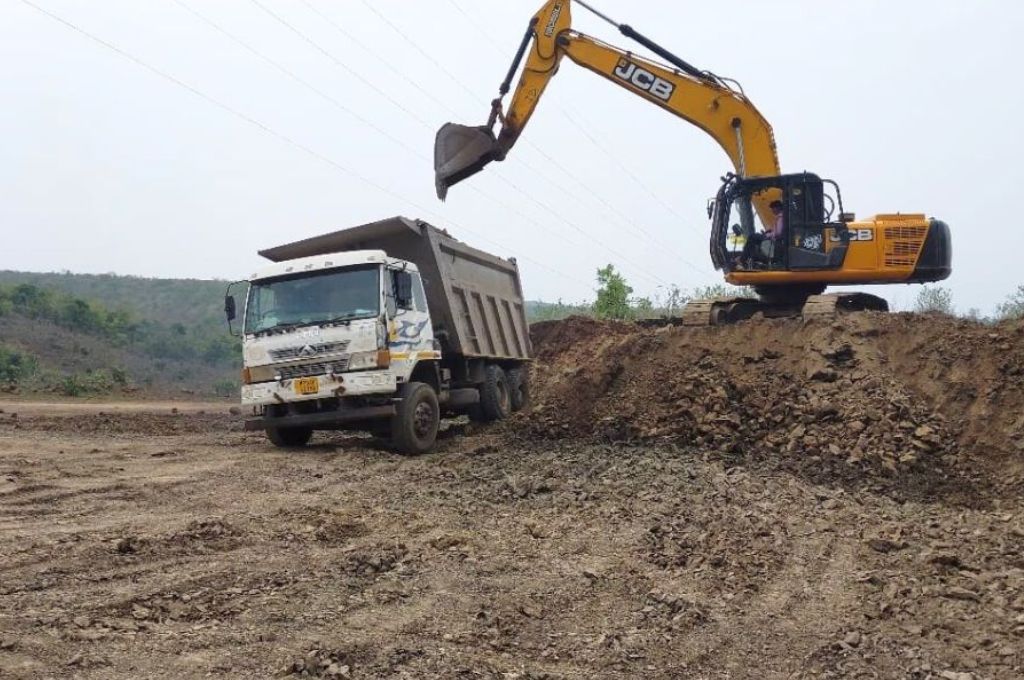 Kulwant Bai is a resident of Acharpura village, located approximately 20 km from Bhopal city. For a long time now, she has suffered from a sore throat. When she visited the community health centre, she was told that she has a throat and lung infection. Kulwant says, "The doctor advised me to stay away from dusty environments, but I did not know how to."
Kulwant and her family of four have been living in Acharpura for 26 years, where stone, ballast, and murram mining are commonplace. The villagers are susceptible to incurable diseases such as silicosis, an interstitial lung disease caused by inhaling tiny silica particles found in rocks and soil. This causes permanent lung scarring over time. "However, they cannot afford to stop working in the mines because they do not receive pensions or other financial assistance," says Ravi Pathak, who works for Hidayat—a social organisation dealing with malnutrition in rural Bhopal.
Anaemia is also quite common among women in the area, and doctors blame that too on pollution. "Exposure to particulate matter [PM2.5] for prolonged periods can lead to oxidative stress, which impairs the circulation and absorption of iron in the body. Iron deficiency reduces the formation of haemoglobin in the body," says Dr Hansmukh Jain, a medical practitioner in Bhopal.
Brajesh Sharma, regional officer at the Madhya Pradesh Pollution Control Board (MPPCB), informs that the equipment to measure air quality is not located near the mining spots. "They are installed in the city, so we cannot measure the pollution at the mines. However, we take speedy action whenever we get complaints. Acting on one such complaint, our team recently investigated and submitted a report regarding an illegal mine in Mastipura. Subsequently, the mine was shut," he says.
Things could have been far better if the mines followed the guidelines related to air quality, says social worker and environmental activist Rashid Noor Khan. He alleges that in the last three years, he has made many complaints to the MPPCB about air pollution in several places located near Bhopal, and yet no action has been taken.
As per the guidelines issued by the MPPCB, stone crushers should be covered with a tin sheet to prevent the dust from escaping. Labourers should be given telescopic suits for protection against dust and dirt. Additionally, water sprinklers should be put in place to help the dust settle.
But none of the mines, and definitely not the illegal ones, in areas such as Acharpura, Neelbad, Ratibad, Mastipura, and Kaliyasot follow the rules, says Rashid. "The worst part is that there is no way to check the pollution levels in these places. I believe the air quality index may be at dangerous levels here," he adds.
Sanavver Shafi is an independent journalist based in Bhopal, Madhya Pradesh. This is an edited excerpt from an article that was originally published on 101 Reporters.
—
Know more: Learn how a mining project is displacing people in two districts of Rajasthan.
Do more: Connect with the author at [email protected] to learn more about and support his work.