---
Tattooing as a gendered practice: Why only Bind women get inked
Chandauli district, Uttar Pradesh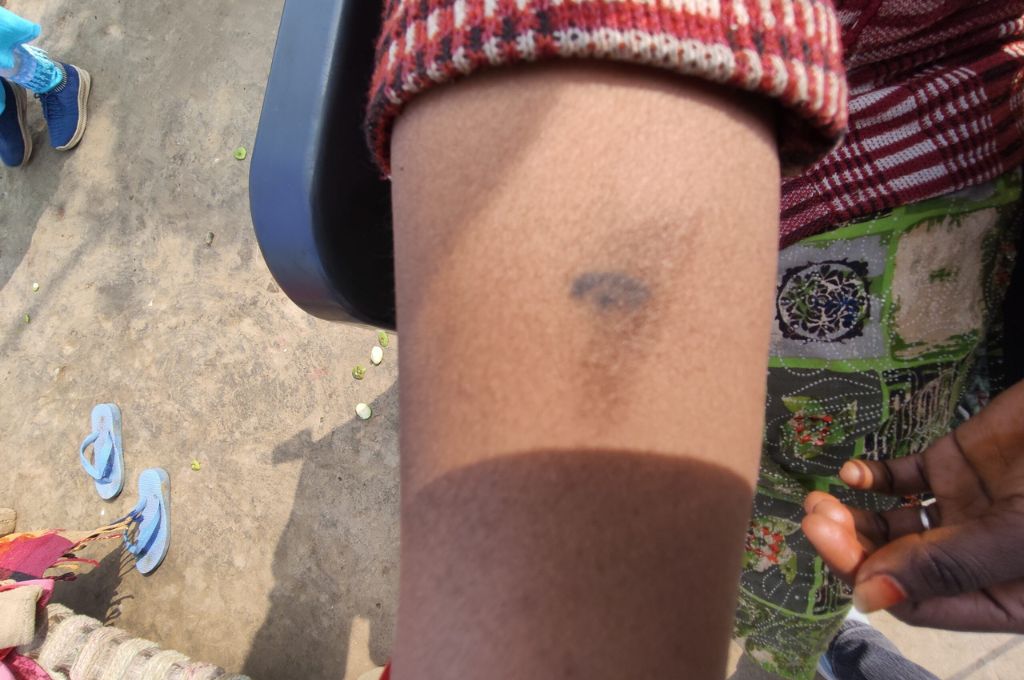 Among various communities in India, tattoos are indicators of affiliation with the group. In the case of the Binds in Uttar Pradesh's Chandauli district, tattoos signify a woman's marital status.
In the villages of Chandauli, Bind women—especially those living in remoter areas—must get their faces or hands tattooed when they get married. There is no clarity on when the practice began, but it has been around for some time and has been associated with the women coming of age.
During my stay in the area as part of a grassroots organisation, I asked many women about the origin of this tradition. An elderly woman informed me that even her grandmother had a tattoo. "Earlier, girls would get tattooed as soon as they started menstruating, at which point their families would also start looking for grooms." The practice is now more closely associated with marriage, although unmarried women can also get tattooed.
For the longest time, tattoos were made using a needle and ink, which was rather painful. So to cope with the compulsion of having a tattoo, and since there are no rules about what a tattoo should look like, women started opting for very small designs such as a dot. With the arrival of machines, too, tattooing has become a less painful process.
Not having tattoos as a married woman is not an option because of the ostracisation it leads to. "Family members refuse to eat the food that we cook if we do not have a tattoo." In fact, one of the women I spoke to said that when her in-laws realised that she did not have any tattoos, she was sent back to her maternal home and was allowed to return only after getting tattooed. Their ancestors have passed on this practice, and so everyone follows it.
This rule does not apply to men. Although they do sometimes participate in household chores such as cooking, not being inked does not result in the same repercussions for them.
Neha Saikia is an India Fellow, a content partner for #groundupstories on IDR. Read the original story here.
This article was updated on July 19, 2023, to reflect that the Binds are not a tribal community.  
—
Know more: Learn about the practices associated with divorce in the Rabari community.
Do more: Connect with the author at [email protected] to learn more about and support her work.