---
What broke the camel's back?
Bikaner district, Rajasthan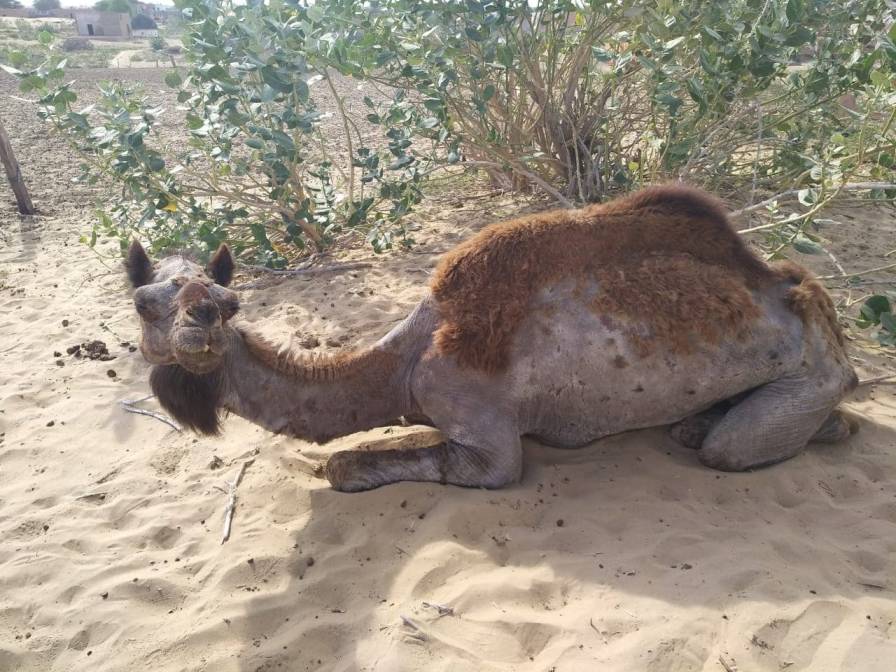 The nationwide lockdown has affected camel herders in the districts of Bikaner, Jaisalmer, and Jodhpur in western Rajasthan. These herders chiefly belong to the Raika community, which is a pastoral group that believes it was chosen by Lord Shiva to take care of camels. Harsh summers, deficit rainfall, and poor veterinary care services often make it difficult for the Raikas to bear the high costs associated with maintaining the ship of the desert.
Summer is also the season when camels are more susceptible to mange—a skin disease caused by parasitic mites. Mange is highly contagious, and requires the infected camels to be separated from the healthy ones. Camel herders are also at risk of being infected. While there are traditional home remedies that can treat mange, they are not as effective as vaccines, 2-3 doses of which need to be administered every 15 days (depending on the severity of the infection). If left untreated, mange can result in the death of the animal.
To mitigate this, every summer, the Raika community migrates to districts in Punjab and Haryana, which have greener commons and better availability of water. This helps them arrange adequate forage and water for their animals. This year, the restrictions imposed on the mobility of the pastoralists and their herds due to the lockdown have resulted in the deprivation of not only fodder and water, but also life-saving vaccines.
Govardhan Raika, who hails from Nada village in Bikaner says, "I have a herd of 80 camels. A few of my camels were infected with mange. Normally, I procure the vaccines from the local pharmacy and self-vaccinate my animals. However, this year due to the lockdown and disruption in supply chains, the pharmacy said that they do not have the required vaccines in stock. I even tried procuring vaccines from the nearby villages, but they said the same thing. Finally, after four weeks of trying, I managed to get aid from a local nonprofit organisation that procured the vaccines for me. They say the restrictions will be lifted in phases, but I do not know how to keep my animals safe during these difficult times."
Aastha Maggu and Suraj Singh work with the Desert Resource Centre. 
—
Know more: Read about how the lockdown ignores the needs of livestock in India.
Do more: Connect with the authors at [email protected] and [email protected] to understand more about their work and extend support.