We know that while critics can spend lifetimes being incomprehensible in the editorial pages of The Hindu and the Indian Express, the truth of the matter is that public sab jaanta hai. We present reviews sourced directly from the internet—how are readers reacting to the latest works of fiction from people in the development sector? Don't forget to review us!
Disclaimer: As real as the reviews seem, none of these books have been written (yet).
1. Review of How I graduated with a fancy degree, got a bunch of funding, and pivoted my way to changing the world
"Everyone should read and be inspired to change our country" (5 stars)
This aspirational book is about Mr Vikrant who is based on real life experiences of the author, also called Vikrant Sir. Mr Vikrant goes to Wharton after Yale, and then makes the noble decision of coming back to India to change the lives of the country. He gets funding for his technology start up from his father after a lot of struggle to prove himself. Mr Vikrant is passionate about his mobile app that can help to connect people in villages with imported goods. He is able to convince many friends and business partners of his father to invest in his app. He travels to many rural areas and tries to convince people to access the globalised world and take advantage of the disappearing borders. But the government has not built roads to bring the products to the villages, and anyway the people do not like to spend money on things that can improve their lives like kale and fitness trackers. But Mr Vikrant does not let himself get discouraged. He realises that instead he can get products from the villages to the cities instead and create millions of entrepreneurs in the poor areas. He makes his company into a social enterprise and changes many lives. He also has nice cars.

Even though in real life Vikrant Sir's first three social enterprises do not exist anymore, I think we need more people like him who can change India.
2. Review of (Sometimes) On the Road
"More talking than travel… seem to be communist types" (2.5 stars)
This book is about the adventures of three friends who take a road trip together after ten years—the industrialist, the bureaucrat, and the NGO worker. For some reason, the author has not given them names. First the friends cannot choose a time and location that works for everyone, since the industrialist does not have time, and the NGO worker does not make money. The bureaucrat has no problems with these. They finally decide to travel through an untouched part of India where they get to see the beauty of this great country and then also see the bad condition of the native population. They then live for a short time with these poor people, and decide to tell them how to improve their lives and implement many solutions.
For some reason, the author is just too negative, because the friends just suggest everything wrong and the people do not benefit. In the end the industrialist sets up a coal mine there and the bureaucrat gives the permissions for roads connecting the mine to the nearest town. I think that the people are sure to benefit with the new jobs and CSR spending. But the author I think does not agree and makes some comments about forests. We do not know what happens to the NGO worker. The author seems to be communist.
Related article: Four Venn diagrams that perfectly describe nonprofit life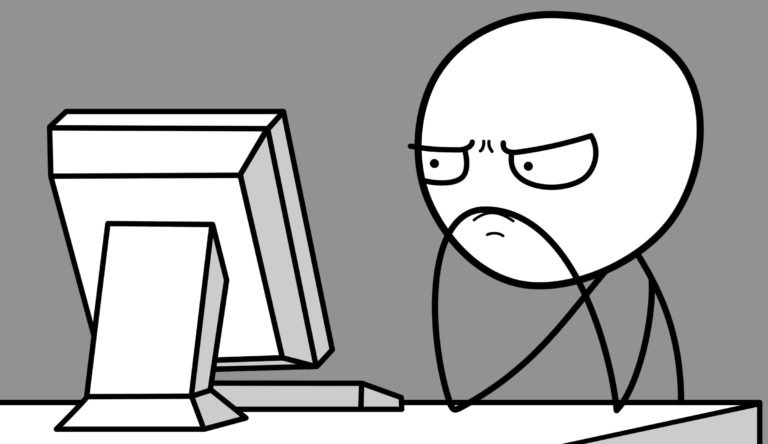 3. Review of Eight point something (percent)
"Pulsating techno literary thriller with an outdated premise for the conclusion" (3 stars)
This is a gripping thriller about the dogged exploits of a group of co-workers determined to get fair pay for each of them. Suspicion is raised when a misplaced email reveals the actual salary of a blue-eyed manager to one of their peers. The remaining employees band together to delve into the murky explanations and faulty logic of salary "structures". It follows their attempts to circumvent the no-salary discussion clauses in their contracts, and takes a thrilling turn as they attempt to use technology to uncover the truth behind the senior management's standard disclosures (spoiler alert: finance team never changed their passwords). Battle lines are drawn as the management suddenly discovers the organisation was never meant to be flat after all. The pitched battle is abandoned only when the largely male manager group discovers equality would mean equal pay for all sexes as well.
I think maybe while the overall theme is good, the idea of male managers suppressing equal pay for women is outdated, especially in the social sector. I know that I always advocate for equality for my female coworkers, especially on things like their work life balance.
4. Review of Love was the final impact… or was it?
"I think the author has never had a boyfriend that's why she is pessimistic" (1 star)
This is a romantic book about destiny and love. The story is about Saina and Alex, who meet as interns in their final year internship for their rural development programme. They do not get along at first because Alex does not work hard, and Saina has to do all their project work by herself, but Alex takes the credit. But then Alex is very charming and Saina cannot forget him. She joins a nonprofit that works on gender issues after graduating, and discovers that Alex is also working there—as her boss! She does not like it because she says that they have the same degree and experience. But Alex is very charming and boyish, and all the office colleagues love him. Gradually, he tries to convince Saina that they should go out. She acts uncomfortable because he is her boss, but I think that they seem like a good couple. She refuses to date him and resigns from the organisation. I think that she is not happy because he makes her write all the impact reports.
Five years later she is at a funding conference and she meets Alex there. They realize that Alex has applied for a grant to Saina's organisation. Alex tells her that it is fate and they are destined to keep meeting because they should be together. Saina tries to deny it and tells him this is not proper. He keeps insisting and reminds her of their chemistry. But then the book becomes illogical in the end and Saina reports Alex's behaviour. They do not end up together. Saina is shown as too much of a career focused person. It would have been better to show that destiny brought them together and made her realise his love in the end.