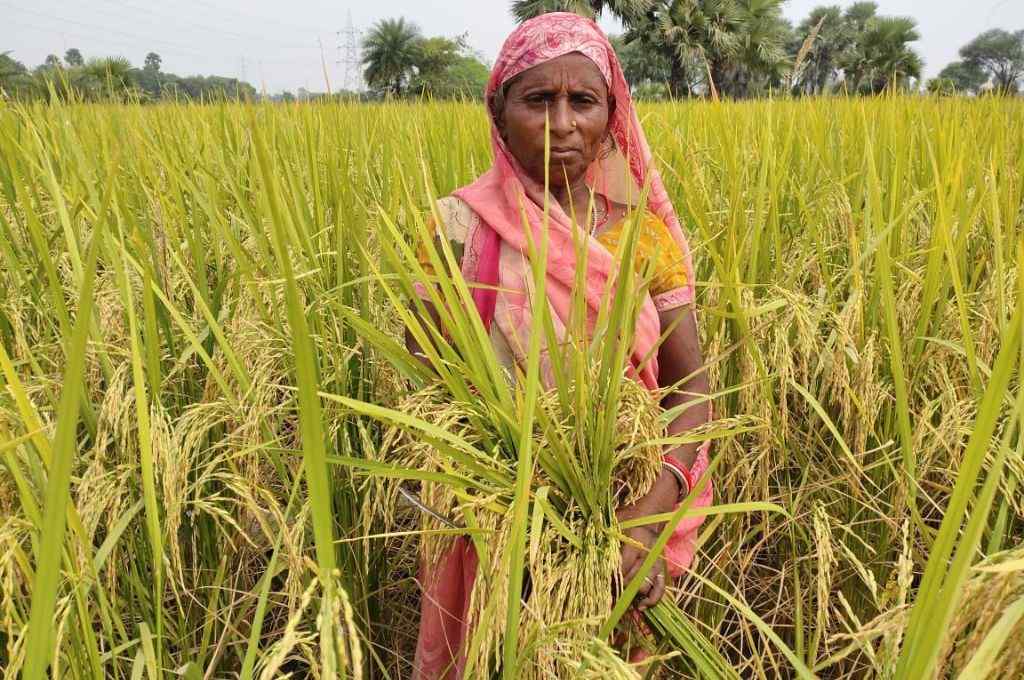 On June 8, 2007, Anil Verma, then part of PRADAN, a livelihood nonprofit, arrived in the Shekhwara village of Gaya district in Bihar to present a proposal for organic farming. He spoke at length about the various benefits of using the system of root intensification (SRI) to grow rice, wheat, mustard, and maize. The chemical-free, less water- and labour-intensive method should have appealed to the food insecure and socio-economically disadvantaged village, but it did not. Not a single community member wanted to try it out, fearing that it was a scam. Anil was about to leave when Kunti Devi, a Dalit woman from the village, stopped him.
Kunti said, "I will try out your farming technique on my land." The villagers were disappointed with her decision. Many of them told her that she was bound to fail. They said, "When there's no rice in the field, what will you feed your children?" Even her husband was reluctant.
When rice tillers started showing after a few days, she went and announced her success to everyone in the village. Kunti Devi was proven right, and so were the many women in her village and the villages around who followed her into organic farming. Anil, who later went on to found PRAN, a Gaya-based nonprofit that works with women farmers using the SRI technique in farming, says, "In my experience I have found women farmers to be more inclusive in their thinking." They are as concerned about income as they are about their family's health and nutrition.
There are other benefits too. When women in rural India start earning, their social status increases. They have a say in the matters of their family and the village. Anil says that he has seen women farmers take up panchayat leadership and break taboos around menstruation to enter temples.
Rina Devi, a farmer from the Barsona village in Gaya, says, "I used to be scared of public speaking but now I can go and speak my mind at any gathering. I speak openly at the meetings of women's collectives."
She has travelled from Prayagraj to Barabanki in Uttar Pradesh to teach organic farming methods to other women farmers. She says, "I received INR 42,500 for 20–25 days of work there. I took my family members to Patna for their treatment with that money. I am happy that I didn't have to sell my land for it."
As told to IDR.
Rina Devi is a farmer and member of Sri Vidhi women's collective in Gaya, Bihar. Anil Verma is the executive director of PRAN.
—
Know more: Learn how a few powerful community members are acting as a hindrance to women's land ownership in Chhattisgarh.
Do more: Connect with Anil Verma at [email protected] to learn more about and support his work.