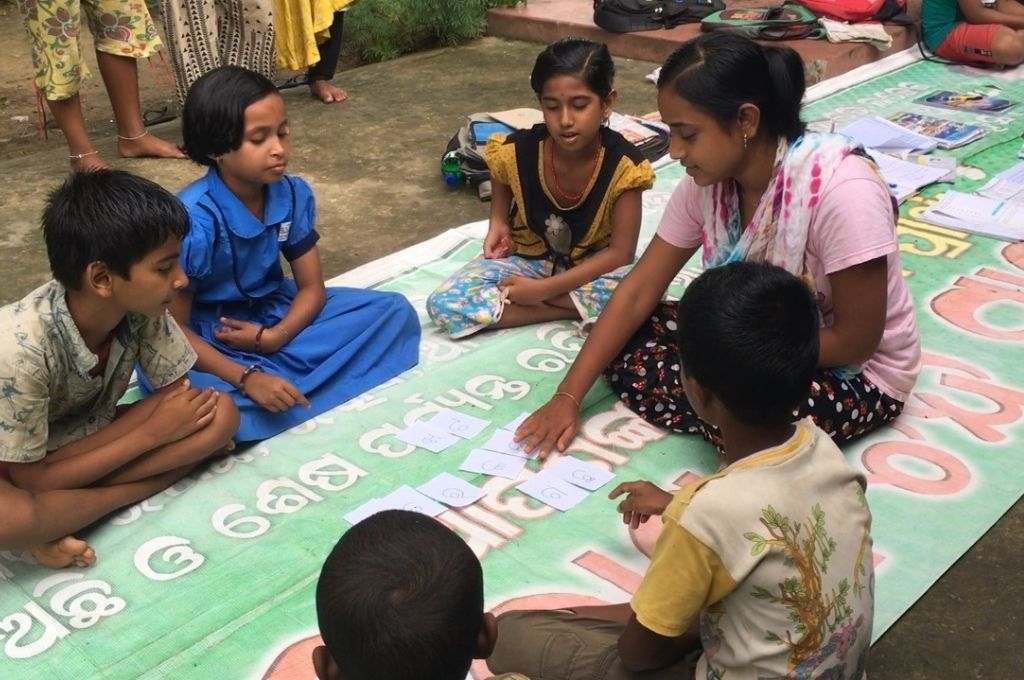 The concept of community tuition is very popular in the rural areas of Odisha. As part of it, parents send their child to a tutor from the same community to learn outside school hours. Naturally, each village/community has one or more community tutors. This is a result of the strong trust that parents place in people from their community, and the fact that there is a need for someone to care for and teach young children while the parents work.
As part of my work at ThinkZone, an education nonprofit, I observed that most of these community tutors are women—either daughters or daughters-in-law of households from the village. This is because people believe that women are inherently good at caring for children. It is also something that the women can do without it affecting their daily schedule of studying or working. On speaking to the tutors, unmarried young women said that they take part in community tuition to support their studies, while married women said it was a source of extra money for their personal expenses.
Saubhagyalaxmi from Balisahi village in Cuttack district says, "The entire village is my family, and all families in this village regard me as their daughter-in-law. This trust leads parents to send their children to me."
However, in spite of the important role that the women play in educating and caring for the community's children, their work is not valued. Like Saubhagyalaxmi, women teach children in their communities for a very minimal fee or sometimes without a fee. Since they are part of the community, the tutors are usually related to the children in some way, and therefore conversations around money become taboo. Parents also feel that what the teachers are doing is their duty, rather than paid work. One of the parents states, "She is not a tuition teacher; she is like my daughter, who is only taking care of my child."
This makes it a difficult situation for the women, who look at teaching as a source of income. Saubhagyalaxmi adds, "Parents do not pay tuition fees regularly. They pay me as per their convenience, sometimes once in four months. I am a daughter-in-law of this village, and demanding money is not seen as a good trait for a daughter-in-law. Also, it is not acceptable to ask for money from one's relatives."
Itishree Behera works with the education nonprofit ThinkZone in her home state, Odisha.
—
Know more: Learn why educating children starts with parents.
Do more: Connect with Itishree Behera at [email protected] to learn more about and support her work.