---
The Jungle Master
Dhenkanal district, Odisha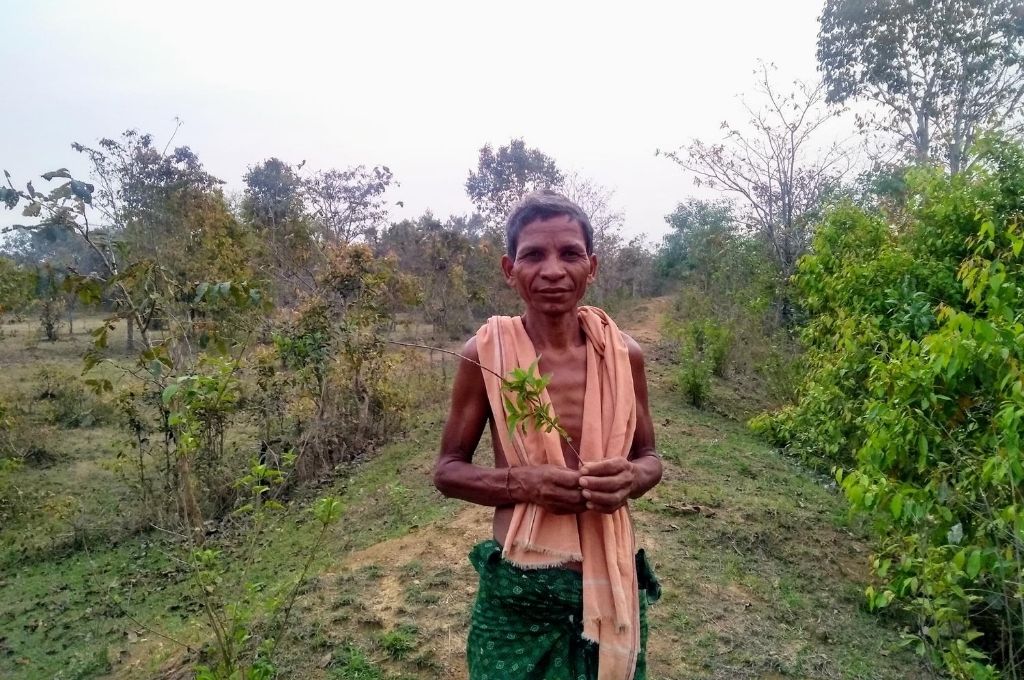 Pitobash Pradhan is the Jungle Master of Hadagari village, Odisha. Every weekend, he takes young children from the village into the jungle to teach them the history and the story of the forest.
Hadagiri is an Adivasi village and the forest is essential to their lives and livelihood. However, the public-school system does not teach Adivasi children their language, nor does it teach them about the forest. As a result, they are unaware of the different plants and trees that make up the forest, and how one can live sustainably off them. The elders worry that if the children do not have an attachment to their forests, they will not fight for them when they grow up.
To remedy this, the community has appointed a knowledgeable village elder as the Jungle Master, to ensure that traditional ecological knowledge is conserved and passed on to the next generation.
Tanaya Jagtiani is an editorial analyst at India Development Review (IDR).
—
Know more: Read about how the social sector can better serve the needs of Adivasi communities.