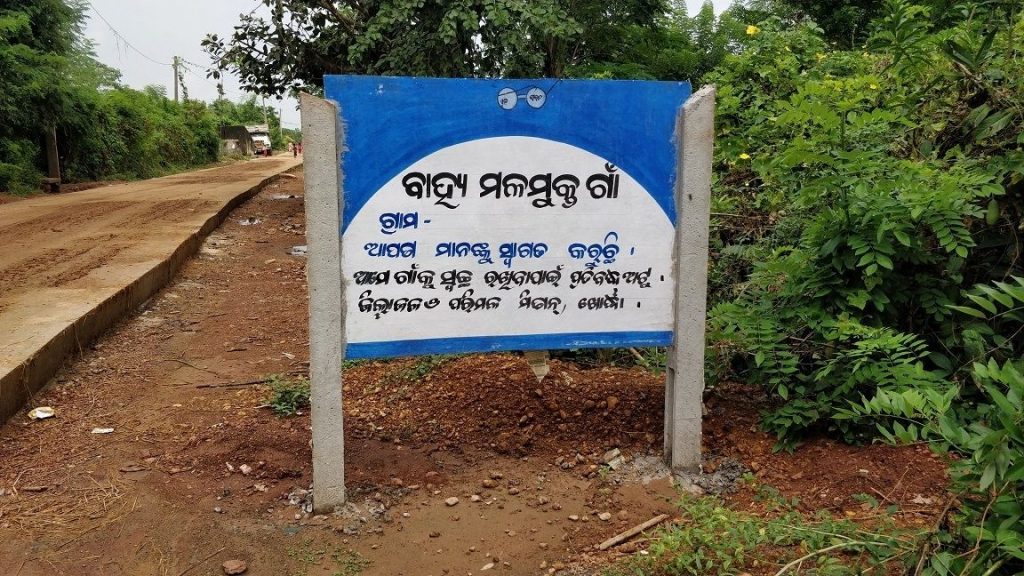 Krushnanagar, a village on the outskirts of Bhubaneswar, has a Swachh Bharat signboard marking it 'Open Defecation Free' (ODF). The sign was put up one week before this photo was taken, mid-October 2019. But in this village of 65 households, only 31 government toilets have been constructed, out of which just four are in use. Still, the writing is clear—Krushnanagar is considered an ODF village.
Ayesha Marfatia is an editorial associate at India Development Review.
—
Know more: Read more about what effective rural sanitation requires, from research and experience in rural Odisha.