1. The Office
A mockumentary that follows the routine misadventures of the bumbling, corporate crossover boss of a mid-sized nonprofit's regional branch. His heart is in the right place, but he just cannot seem to adjust to the social sector and change the mildly problematic things he thinks, does, and says. Watch him call one unnecessary meeting after the other, exasperate his colleagues, and work harder on getting their approval than on his actual job.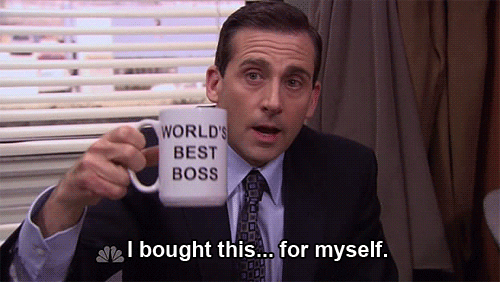 2. Russian Doll
A limited-series time-loop drama in which our protagonist, a fundraiser, lives the same day over and over, pitching to a potential donor and answering questions that have nothing to do with the organisation or the programme. The big reveal at the end of 11 episodes: He was never stuck in a time loop; they were all different days and different donors.
Related article: If Game of Thrones were about nonprofit life
3. Romeo & Juliet
In this modern-day retelling of Shakespeare's classic tale, a young consultant, fresh out of his business-school programme, lands his first project. He's representing a mining firm, and on a site visit, he fatefully stumbles across the strong-willed activist leading a morcha against his clients. They're worlds apart, but click instantly. Will their illicit love be their own undoing? Or will his company find a way to make her organisation one of their CSR grantees?
4. Friends
A slapstick sitcom that gives us an inner look into the lives of six upper-caste social sector professionals who, despite working on social change and living in a city teeming with diversity, don't quite shake their elitism. Watch them sip on almost unhealthy amounts of coffee and cheerily laugh along to jokes that casually reinforce sexist, homophobic, casteist stereotypes.
5. House of Cards
A political thriller about a power-hungry husband-wife duo who work at a social enterprise, and will stop at nothing to clinch the highest executive positions. Watch them work their way up the ranks, employing highly questionable tactics and stirring up drama between other colleagues. Plot twist: They never manage, because the founder refuses to transition out of their role.