Globally, education technology (EdTech) played an integral role in continuing access to education during the pandemic, when schools faced closures. The EdTech industry in India saw a rapid rise in investments, leading to the growth of several 'unicorns' such as Byju's, Unacademy, UpGrad, and Eruditus.
However, in the last year, some Indian EdTech companies have been in the news for all the wrong reasons. Consumers have raised a barrage of complaints about platforms engaging in numerous unfair trade practices including misleading advertising, mis-selling to parents, persistent sales and marketing, predatory lending, and misuse of automatic debit and transfers. One does not have to look far to find harrowing anecdotes of parents being hounded by tenacious sales associates exhorting them to sign up for a product, lest their children be left behind. A legislator also brought these issues to the attention of the Parliament, followed by an open letter to the education minister about the unethical practices and false claims made by EdTech players.
These complaints have not gone unnoticed. In December 2021, the government stepped in to issue a public advisory with dos and don'ts for consumers when considering EdTech platforms. In the advisory, the government cited the Consumer Protection (e-commerce) Rules, 2020, and stated that EdTech companies may be considered e-commerce entities and, therefore, must ensure compliance with the rules. In January 2022, the Ministry of Education also announced that it would formulate regulations for the industry. This resulted in several EdTech players collectivising to form the Indian EdTech Consortium and developing a self-regulation code. This move has seemingly halted the government's regulatory push for the time being.

However, complaints against the industry have continued. The most recent example is a report by the Advertising Standards Council of India in June 2022. The report revealed that the education sector, including EdTech, was the 'single largest violative sector', accounting for a third of all complaints from consumers of misleading advertising.
The imperative of regulation
Such complaints are problematic in any industry. However, they are of particular concern in this sector, as education is a public good affecting every household, with significant implications for future generations and socio-economic development. Maintaining quality and standards in this sector is of utmost importance. Moreover, education is viewed as an aspirational tool that offers communities a path to social mobility. Therefore, even discerning parents are often under pressure to accept the 'best solutions' on offer for their children's benefit. This pressure and information asymmetry lends itself to exploitation through unfair practices and marketing.
In this context, the need for regulatory action is becoming increasingly evident. Consumers too are cognisant of this imperative. In a survey by Local Circles—a community social media platform for citizens to discuss governance issues and actively participate in their urban communities—96 percent respondents wanted the EdTech industry regulated, while 66 percent felt a need for mandatory government regulation, as opposed to a voluntary self-regulatory code.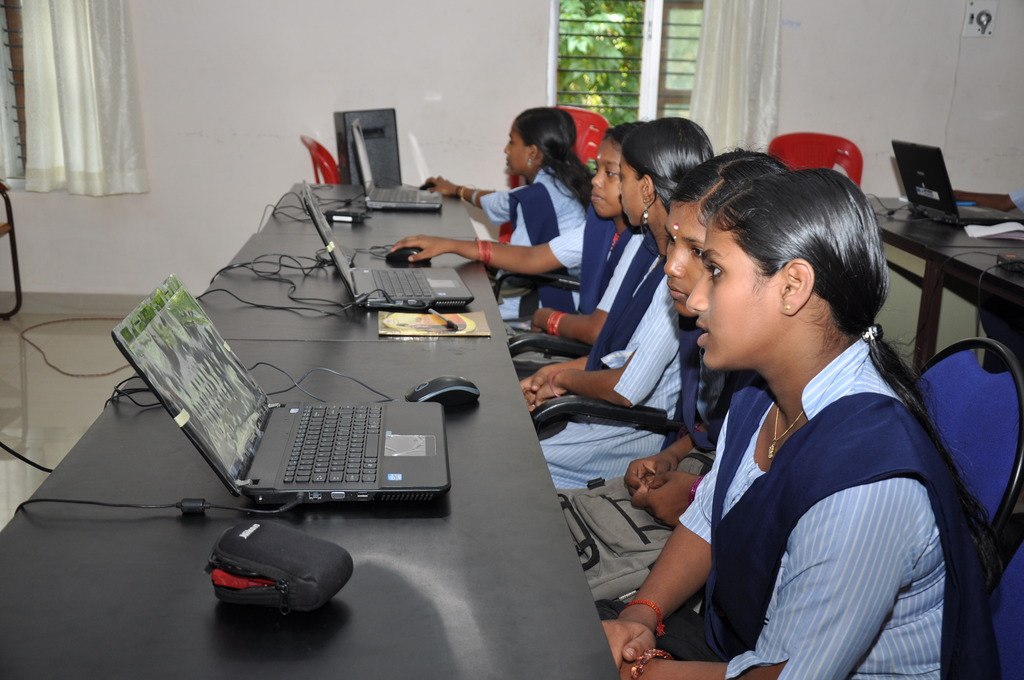 What form should such a regulation take?
Given that there has been voluntary action by the industry to self-regulate, the policy to regulate the Edtech industry can take a similar route as with the guidelines that were issued to social media intermediaries, digital media, and news publishers. This approach can help endorse self-regulation while providing a toothed oversight mechanism by the government and minimum standards, which must include:
Consumer protection in advertising and sales
The government must regulate the nature and transparency of claims made to ensure that minors, or even parents, are not misled or swayed. Similarly, effective and clear disclosure must be mandated at the point of sale to make consumers aware of financial arrangements, guarantees, refund, and cancellation policies. This must be coupled with strong grievance redressal processes to promote accountability by private players after consumers are brought on board.
Privacy and data protection
There is currently a legal vacuum in India's data protection landscape. The Data Protection Bill, which could have been a start in remedying this, has recently been withdrawn. Some specific provisions in the bill that were critical to EdTech included parental consent to process data of minors, age verification, and prohibition of profiling, monitoring, and targeted advertisements. However, in the absence of a strong legal framework, data protection and privacy will continue to be an issue, especially in the case of the EdTech industry where the consumers are primarily minors.

Therefore, legislative action must be operationalised as soon as possible, and must retain the aforementioned provisions at least. These can be supplemented by the development of a model terms-of-service checklist to help users evaluate agreements and identify which applications have strong privacy and data protection policies. This approach is better targeted at school administrators or other similar institutional stakeholders, while a more simplified version may benefit individual households. The United States Department of Education has developed a similar checklist for their schools, which can serve as a template in the Indian context.
Beyond regulation
Regulation will have to play a clever balancing act of protecting consumer interest and quality on the one hand, while ensuring that innovation or investment are not stifled on the other. China offers a cautionary tale in this regard. A set of sweeping and stringent policy guidelines recently issued by the Chinese government to regulate EdTech and supplementary education platforms in the country have jolted the market. This tells us that even policy frameworks must tread carefully; regulatory heavy-handedness can have deleterious and chilling impacts on innovation, investments, and the industry itself. Endorsing self-regulation can mitigate this to some degree and provide EdTech players a broad set of guidelines under which to operate.
The proposal for the National Educational Technology Forum (NETF) in the National Education Policy 2020 could play a role in maintaining this balance too. As per the current proposal, the NETF will be an autonomous body that will exclusively deal with technology-led education and assessment. It will act as a "platform for free exchange of ideas on the use of technology to enhance learning, assessment, planning, administration…" and "facilitate decision making on the induction, deployment and use of technology…".
The role of NETF can be further expanded to include a slightly broader, strategic policy outlook. For instance:
The NETF can include an oversight function for EdTech regulation by acting as the nodal agency to develop guidelines and standards and ensure self-regulation.
The government should include representation of EdTech players within the NETF and provide them with a formal forum to voice their concerns. This will help build a participative paradigm of regulatory governance that serves the interests of consumer protection, in a manner that is also conducive to innovation and growth of the industry.
Within the outlines of the NETF and regulatory framework, the government can work with private EdTech players to develop standards or tools for evaluating and measuring learning outcomes.
In 2018, the Government of Karnataka partnered with the Sikshana Foundation and Dell for Sikshana's Tech in Education Programme (STEP). The aim of the programme was to enable schools to integrate technology in their daily teaching and learning processes. While Dell provided the hardware, the content was developed by Sikshana. In a similar manner, the NETF can play a role in identifying technologies that could help plug gaps in the public education system, which can then be scaled through public–private partnerships.
In keeping with the previous point, the government can partner with private players in the EdTech industry to ensure less privileged students and schools can also access various EdTech solutions. There are several global best practices in this regard. An example is Chile's EdTech marketplace—an online platform managed by the Central Government—which enables schools to procure EdTech solutions from vetted and approved suppliers. This would not be an entirely new idea for the Ministry of Education. The National Educational Alliance for Technology (NEAT) attempts to do some of this by bringing vetted educational technology services and showcasing them to students and institutions on its platform. However, NEAT's efforts focus primarily on higher education and employability, rather than the entire spectrum of EdTech services.
As consumer grievances against trade practices adopted by the EdTech industry continue to grow, so does the need for regulation. However, there is an opportunity to look beyond a purely regulatory approach. A broader strategic framework to facilitate growth and partnerships, while regulating practices and quality, can harness EdTech's immense potential to transform the education landscape in the country.
—
Know more
Read this interview by Sridhar Rajagopalan, President and Chief Learning Officer, Educational Initiatives, to understand how the NEP can guide the government to ensure effective use of technology in education.
Read this article to understand why it is important to regulate the quality of content across EdTech platforms.