---
A climate of uncertainty: Flood-prone Assam needs more than funding
Bongaigaon district, Assam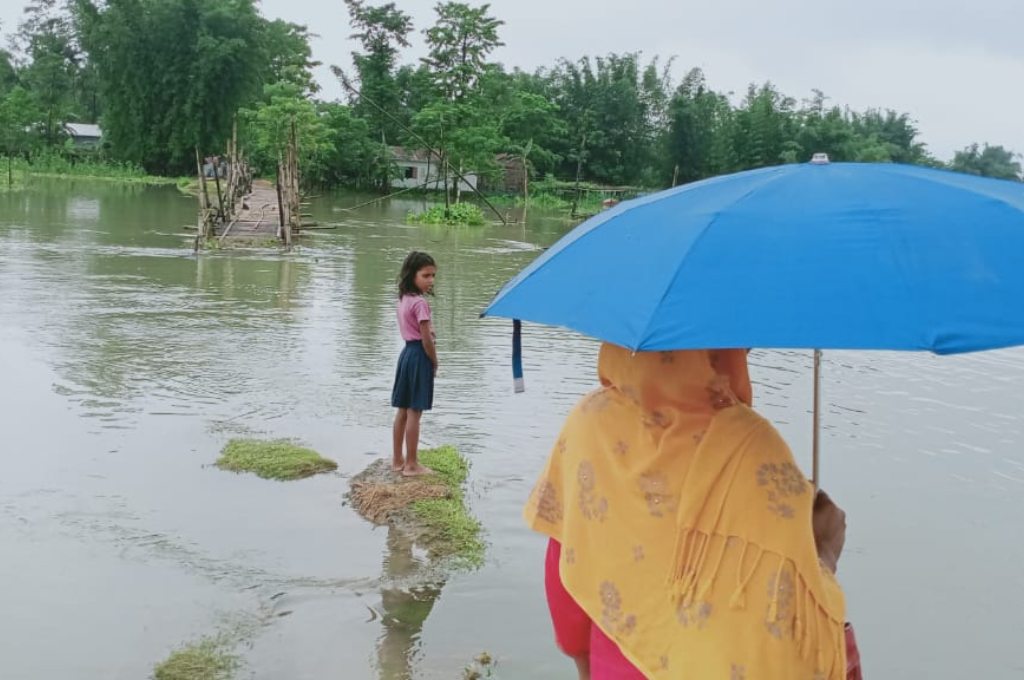 I work with Jubayer Masud Educational & Charitable Trust, a grassroots nonprofit that focuses on education and livelihoods in the remote villages of Assam's Bongaigaon district. The villages we operate in are mostly populated by the Muslim community and marginalised castes and are prone to floods and soil erosion. Since the community members lack sustainable sources of livelihood, many children drop out of school to help their parents earn better.
The communities also migrate to work as brick-kiln workers in Upper Assam and as ragpickers in Delhi and Bengaluru, which affects the continuity of students' education. While building seasonal schools near the kilns have helped, we are aware that most of the work we do here is temporary.
People have seen their agricultural lands and even entire villages drown during floods. They might save money to buy a new plot of land to live and cultivate in, but there are no lands left to buy. There is either too much rain that causes the river to overflow or there is a dry spell with no water.
Traditional sources of livelihood such as agriculture are not a possibility any more. When people aren't migrating, they take up goat rearing, horticulture, and home-based work for survival. But everyone is aware that they are constantly working against a climate they have no control over. In fact, our nonprofit has lost its office more than once and has had to build and rebuild school buildings.
For any work to happen in vulnerable geographies such as ours, there's a need for sustained financial support. A one-time donation that may work somewhere else doesn't work here. It is extremely important that funders investing in areas such as Bongaigaon visit the place and see the ground reality before putting in their money.
Abdul Jalil Ahmed is the founder of Jubayer Masud Educational & Charitable Trust.
—
Know more: Learn how soil erosion in Majuli is causing human–animal conflict.
Do more: Connect with the author at [email protected] to learn more about and support his work.