---
No itch, no alcohol: The gains of Tamil Nadu's organic farmers
Thiruvallur district, Tamil Nadu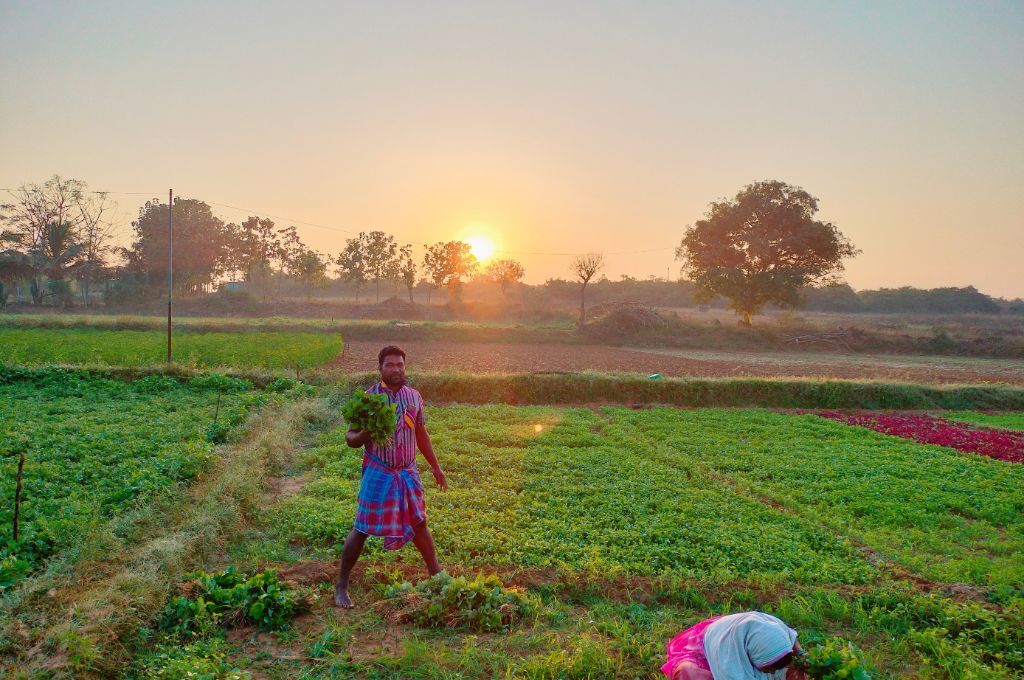 In 2016, my husband and I moved to Sembedu, a village in Tamil Nadu's Thiruvallur district where I had previously worked as a social sector fellow. We set up an organic farm and started working with the farmers there.
Chemical-based farming was popular in the region, and the state of agriculture was quite bad. Farmers were using chemicals in their field for better yields, but the system wasn't profitable. The money that they made from selling their produce was less than what they spent on buying pesticides.
Elumalai, a young farmer from Sembedu who now practises organic farming methods, says, "We were buying blue, red, and green bottles from the market. We knew the chemicals by colour, and nothing more about them. We were just buying what we saw other people buy."
The chemicals that they sprayed in their fields caused a severe itch in their hands. To be able to sleep at night, the farmers would consume alcohol every evening as that would numb the itching. Alcohol was both their ritual and their medicine. Over the years, this contributed to alcoholism in the community.
Nowadays, many young farmers in the village are making farm inputs from cow dung, cow urine, and dry herbs, and using these instead of chemical fertilisers after discovering the advantages of doing so. For example, urea-based fertilisers are more expensive and absorb large amounts of water. By switching to organic inputs, the farmers are saving money as well as conserving water. They are also growing multiple varieties of fruits and vegetables on the same plot of land, which is increasing their crop yield and income. While the farmers have stopped using chemicals primarily because of the financial benefits, they think the biggest gain is the relief from the itch and the bottle of alcohol.
Archana P Stalin is the founder of myHarvest Farms, a digital marketplace for organic food.
—
Know more: Learn why women farmers in Osmanabad are choosing to become entrepreneurs.
Do more: Connect with the author at [email protected] to learn more about and support her work.