---
Sikkim has open-defecation-free villages but no water
South Sikkim district, Sikkim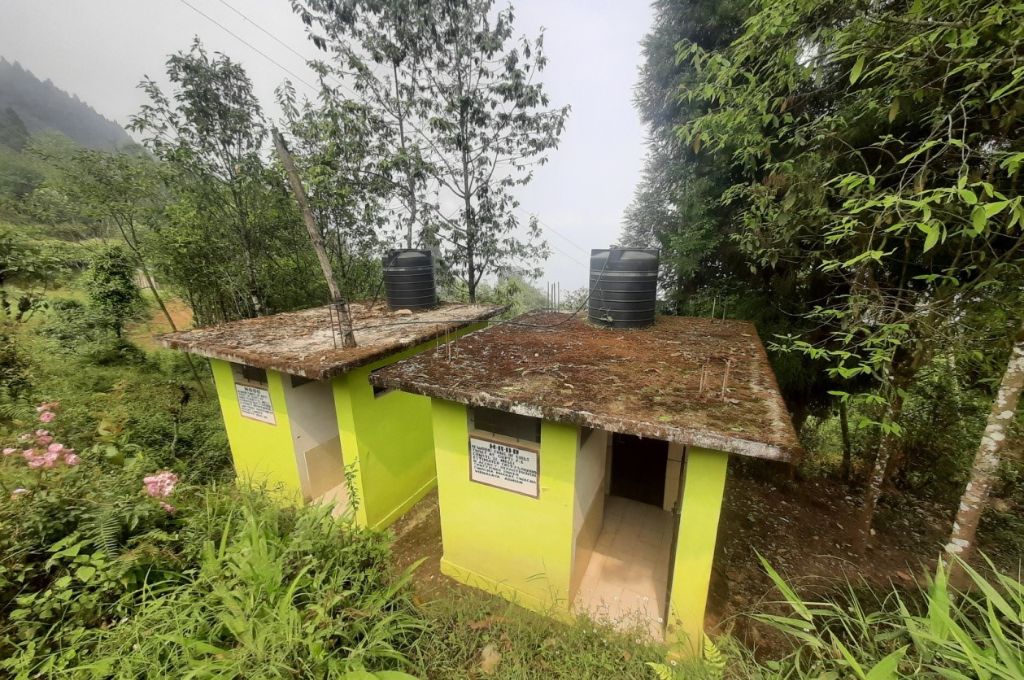 Villages in the rain-shadow region of Sumbuk block in South Sikkim district suffer from acute water shortage, which begins soon after monsoon and lasts for six to seven months—from December to early June. The lack of perennial springs, multiple development projects in catchment areas, and poor management of available water have made matters worse.
Over the years, the government of Sikkim has made multiple efforts to solve this problem, including launching a project to recharge spring sheds in order to revive springs and building water storage infrastructure. However, these efforts suffer from poor planning and monitoring. For example, the government intended to store spring water in tanks and send it to households in turns, but this system excluded villages at higher altitudes such as Mungrang, Sadam, and Upper Sukrabarey. Now the situation is such that the villages have been declared open-defecation-free zones and there are toilets and tanks everywhere, but no water to feed them.
Lack of water and changing rainfall patterns have also affected agricultural practices in the district. The government has failed to implement sustainable solutions and proper monitoring and evaluation. The state government built community tanks with the aim of supporting farmers, including those who didn't own land. These tanks had a capacity of 15,000–25,000 litres, were built on the land donated by landowning farmers, and were supposed to irrigate the farmlands of five to 10 farmers living in the surrounding area. However, landowners refused to share the water during dry seasons, and the government has so far failed to intervene.
The population of South Sikkim is steadily growing and there isn't enough water to meet the demand. People have started migrating to other districts and states in search of alternative sources of livelihood and a better life. This trend is likely to continue unless the government puts immediate corrective measures in place.
Karthick Sakthivel is a fellow at SBI Youth for India Fellowship, a content partner for #groundupstories on IDR.
—
Know more: Read this article to learn why West Bengal's farmers want to return to traditional ways of rice cultivation.
Do more: Connect with the author at [email protected] to learn more about and support his work.