An estimated 56 million Indians suffer from depression, and 38 million from anxiety disorders. Despite this, mental health in India is heavily stigmatised and not frequently discussed.
Work-related stressors play a big part in either causing or exacerbating mental health illnesses, and most workplaces are not entirely equipped to deal with these issues. While there are reports of corporate India beginning to address some of this, we thought it might be useful to understand how we in the development sector are dealing with this issue as well.
Many professionals in the nonprofit world work directly with trauma, violence, abuse, and injustice. This, in addition to what they might already be dealing with in their personal lives, can critically affect their mental health.
Even within the social sector, it's not just people working at the front lines whose mental health needs to be considered.
But even within the social sector, it's not just people working at the front lines whose mental health needs to be considered. From junior levels all the way to the top, it is important that the emotional and psychological well-being of everyone within an organisation is taken care of.
To understand what can be done, we spoke to a few organisations in the sector to learn what they do for mental health at an organisational level, through both formal and informal routes. Here's what we learnt:
1. Keep an eye out for your employees
"Monitor how team members are feeling, and allow them to switch roles, pursue passion projects, and even take them out of the field if needed." — Suparna Gupta, Aangan
Vicarious trauma, also called compassion fatigue, is a term that describes the 'cost of caring' for others. Individuals can sometimes get too close to projects they are working on, and might not realise the manner in which it is affecting them.
Especially with employees in the field and remote workers, senior management should check in with employees, find out how they are feeling, and see if they need specific support on anything. This shifts the onus on the manager, instead of expecting team members to just open up. If you notice that something is not right, or if the individual themselves articulates this, give them the space to move roles, experiment with different programmes or projects, or even take leave if they need to.
2. Emphasise self-care
"Self-care could mean different things to different people." — Nikita Patodia, Point of View
Whether it's taking a day off for their mental health, meeting with a therapist, a yoga class, or other practices, encouraging employees to think of themselves and prioritise their mental health could go a long way.
Downtime and rest are imperative to avoid burnout, a phenomenon that is as much emotional and psychological as it is physical.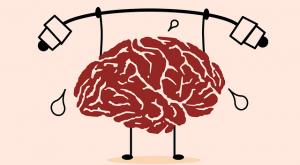 3. Create a healthy support ecosystem
"The team has identified a couple of senior organisation members who they feel comfortable talking to, and they seek them out to discuss difficult situations and issues." — Dr Smita Dharmamer, Aangan
Informal support groups, 'buddy systems', regularly scheduled sessions with counsellors, and other similar practices can encourage team members to share, talk about their work, their lives, and any challenges they are facing. If members from within the team are sought out, their time on programmes should be allocated keeping in mind that they also provide this additional support to team members.
Confidentiality is key (particularly if the exercise does not include an external counsellor or therapist, and is being conducted internally), along with making it clear to staff that talking about their mental health will not affect their job standing.
Related article: Changing the way we think about mental health
4. Create a nurturing work environment
"We have created a safe space where individuals (we look at our team members as being individuals before employees) can learn and grow. We encourage people to try different things, and even to fail." — Sylvia Priyanthi, Quest Alliance
At Quest, failure is viewed as a learning opportunity; the organisation has internal programmes for employees to define and develop their own career path, combining personal interests and goals with organisational goals.
Even if your organisation doesn't have any specific interventions to deal with mental health, making sure the work environment is not toxic, and is instead a safe and supportive space, can significantly benefit the mental and emotional well-being of the people working in it.
5. If possible, reach out to professionals
"More than 50 percent of the staff who have sought counselling, have done so for family or other personal issues, not just work-related stress." — Dr Nayreen Daruwalla, SNEHA
Stress arising from personal problems is bound to spill over into other aspects of a person's life. Even if it is not work-related, addressing any type of stress could help employees, as well as the organisation at large.
SNEHA has made counsellors available to staff for well over a year now. Ensuring that employees are provided with access to professionals, whether counsellors, psychologists, or psychiatrists, allows for the opportunity to discuss non-work-related issues and stressors as well.
Workshops are another channel, whether to train field staff or deal with stress and bringing in professionals to lead these workshops could be useful.
6. Integrate mental health into employee welfare funds
"We have a therapeutic allowance, applicable monthly, for all employees across the board." — Abhilasha Rawat and Nehal Parekh, Arpan.
A contingency fund like this ensures that individuals seeking external help are able to access it, and having a therapeutic allowance in place could encourage employees (who otherwise might not have access) to pursue external avenues for mental wellness.
*Devanshi Vaid contributed to this article