"The intellectual impetus came from asking the question: Can we have durable consequences from a one-time intervention into the lives of the poor?" – Abhijit Banerjee, co-founder and director of J-PAL.
Households in extreme poverty may be without confidence, hope, skills and other supports required to move out of poverty. Left at the bottom of the pyramid for multiple reasons, they have limited access to credit, basic financial literacy, and no skills for micro-entrepreneurship. In most cases, they are also unable to access government social welfare programmes.
In order to address this gaping need, CGAP-Ford Foundation launched the Graduation Program — a global effort to understand how safety nets, livelihoods, and microfinance can be sequenced to create pathways for the poorest to graduate out of extreme poverty.

Adapting a methodology used by BRAC in Bangladesh, 10 pilots were implemented in eight countries from 2006–2009 to capture lessons of best practice in the fields of social protection and microfinance.
The evidence from India and its impact
In India, the programme was piloted by Bandhan-Konnagar in 2009, with 300 women in one of the poorest districts of West Bengal, India. Called the 'Targeting the Hard Core Poor' (THP) pilot, it provided sustainable micro-entrepreneurship opportunities through carefully sequenced support—a productive asset such as livestock or supplies for petty trade, technical skills training, savings support, temporary cash or in-kind support to tide over immediate consumption needs, and regular mentoring and coaching over 18-24 months—to enable ultra poor women to be engaged in sustainable livelihoods and ultimately graduate out of extreme poverty.
Researchers affiliated to Abdul Latif Jameel Poverty Action Lab (J-PAL) studied the impact of the THP programme at three points in time: the end of the 18-month programme, one year later, and 5.5 years after the programme ended, in 2015, to judge the durability of programme impact.
Five and a half years after the programme ended in West Bengal, beneficiaries who participated in the programme, saw a 46 percent increase in consumption as compared with households that did not receive the programme. Indicators like total savings, perception of economic security, and time spent productively for programme beneficiaries also increased relative to the households that did not receive the programme. They also had improved food security, accumulated more assets, and had better access to credit.
THP also demonstrated that for every rupee spent on the programme, ultra-poor households saw Rs 4.33 in benefits, a four-fold improvement.
Now in its tenth year of implementation in India, the THP programme has been scaled up by Bandhan-Konnagar to nine states in India, reaching over 61,000 beneficiaries with funding support from state governments, multilaterals and CSR foundations.
The stories
The following photo-essay encompasses the everyday life and experiences of THP beneficiaries. It highlights factors that help them cope with their daily struggles as well depict their well-being and better living conditions.
1. Kalpana Barik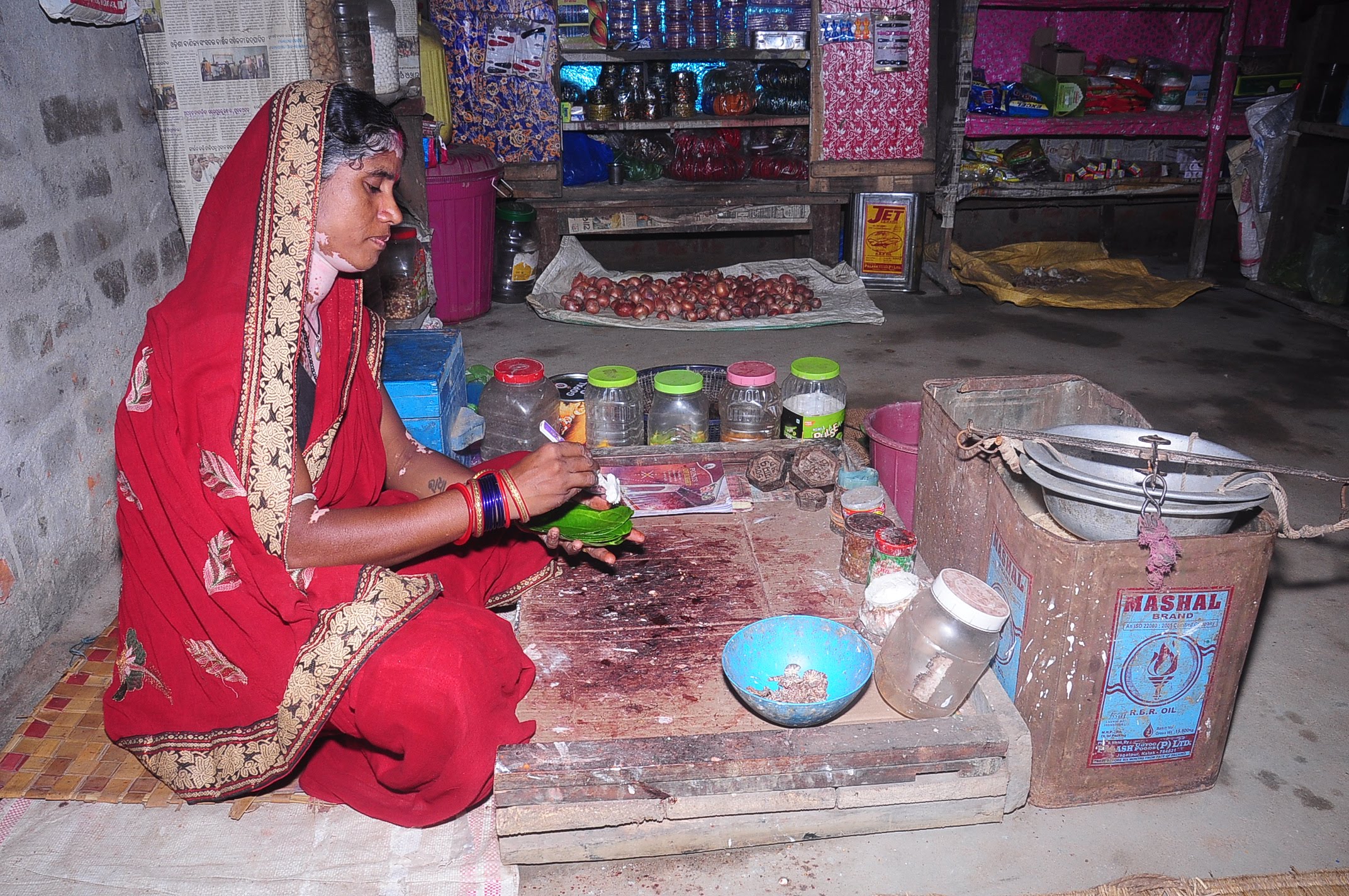 Kalpana Barik enthusiastically takes us to a temporary concrete place adjacent to her house, where she has recently shifted her shop items, because rainwater had soaked her thatched shop and will require some drying. She asks me to try out some bangles and quickly prepares a paan too. It is not hard to notice her growing confidence and her spirit, as she runs her shop with pride.
2. Sashirekha Nayak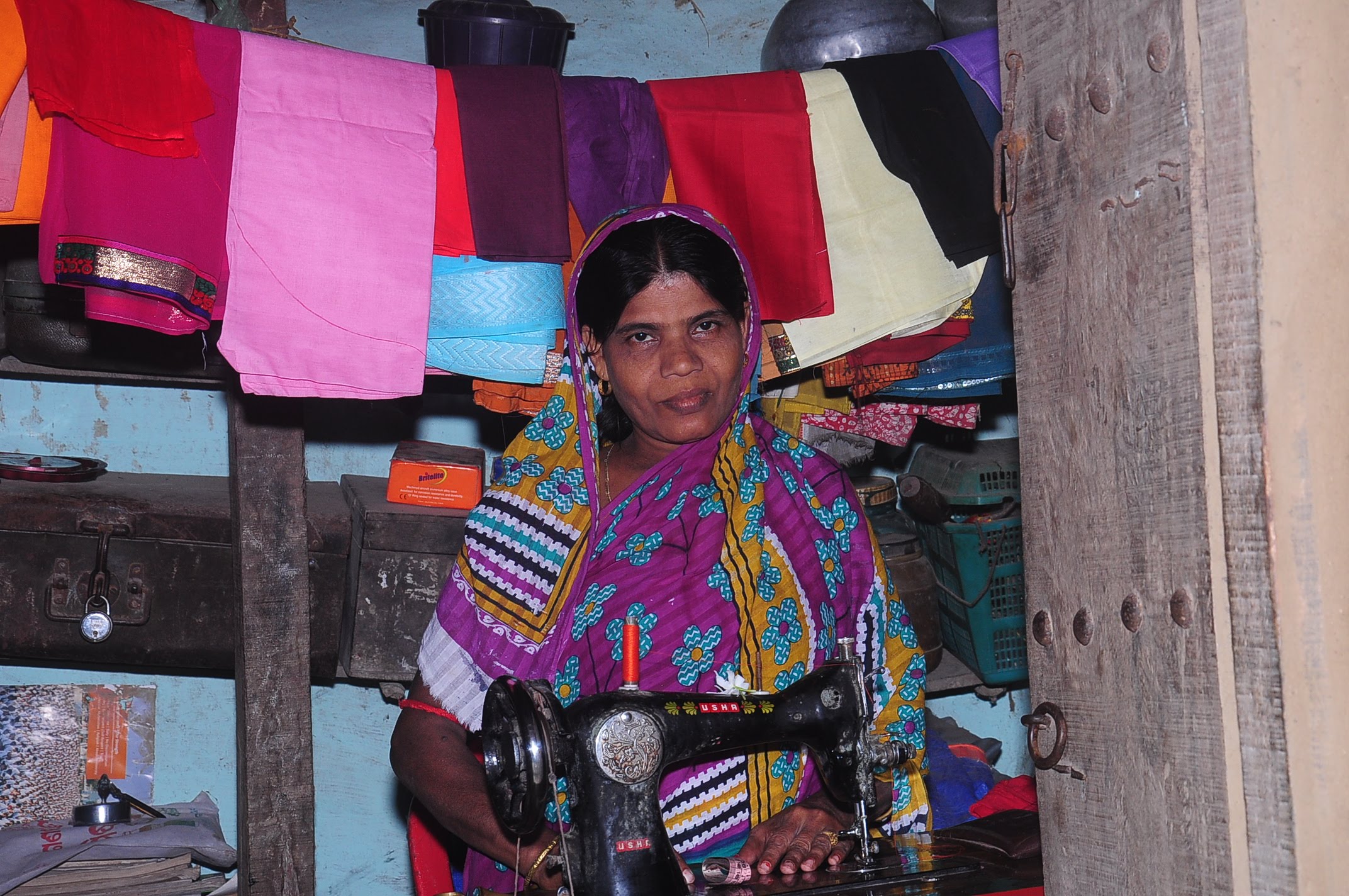 Sashirekha Nayak, was identified as one of the ultra-poor women in her village by the community members. Widowed and with no children, she stays alone in a one-roomed thatched house and has received a tailoring machine as an asset. "I do tailoring in this one room house of mine. I want to teach more girls how to operate the machine, but space is a constraint. My eyes are failing, but at least I can make a living for myself now."
3. Binati Sahu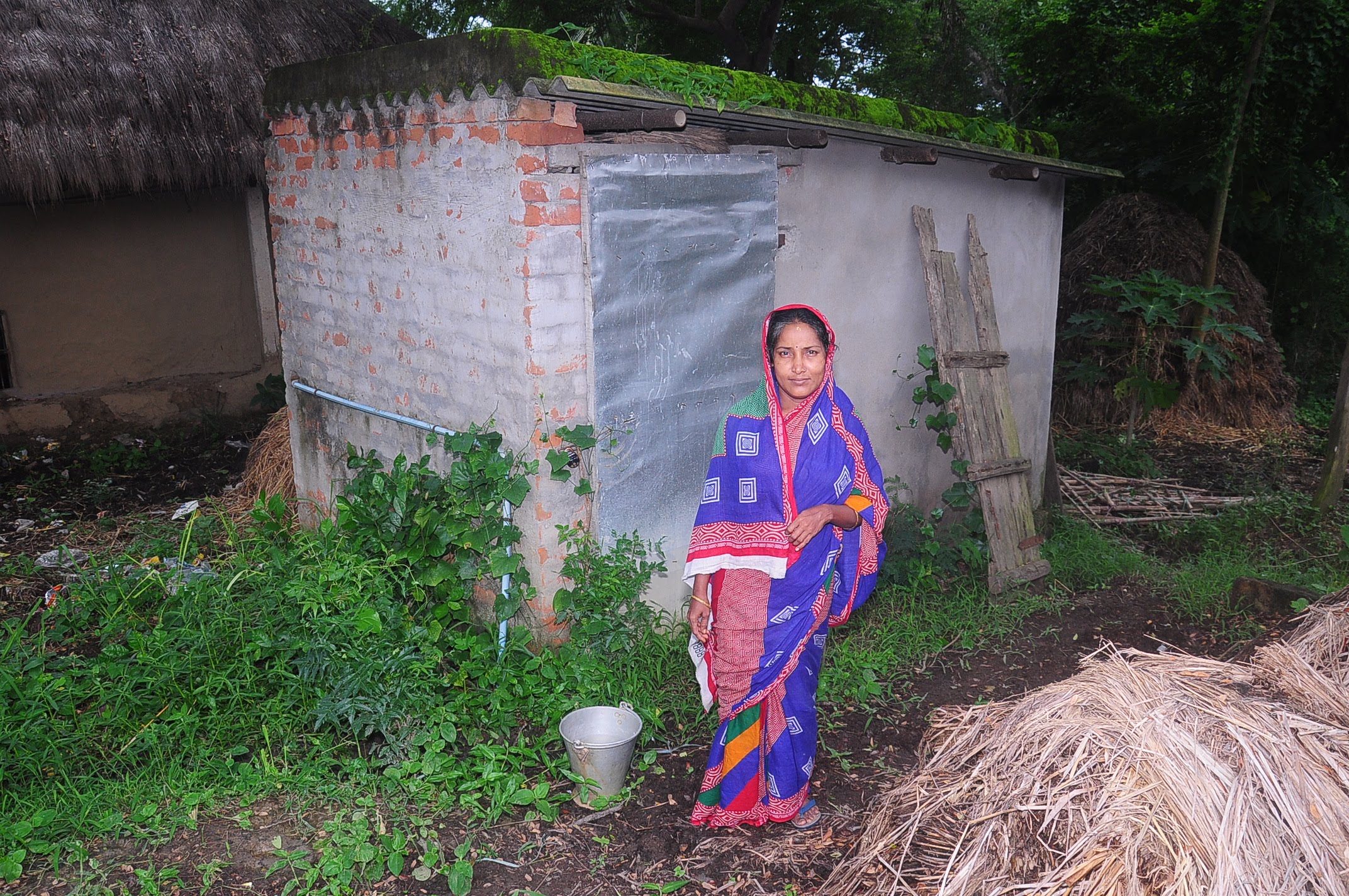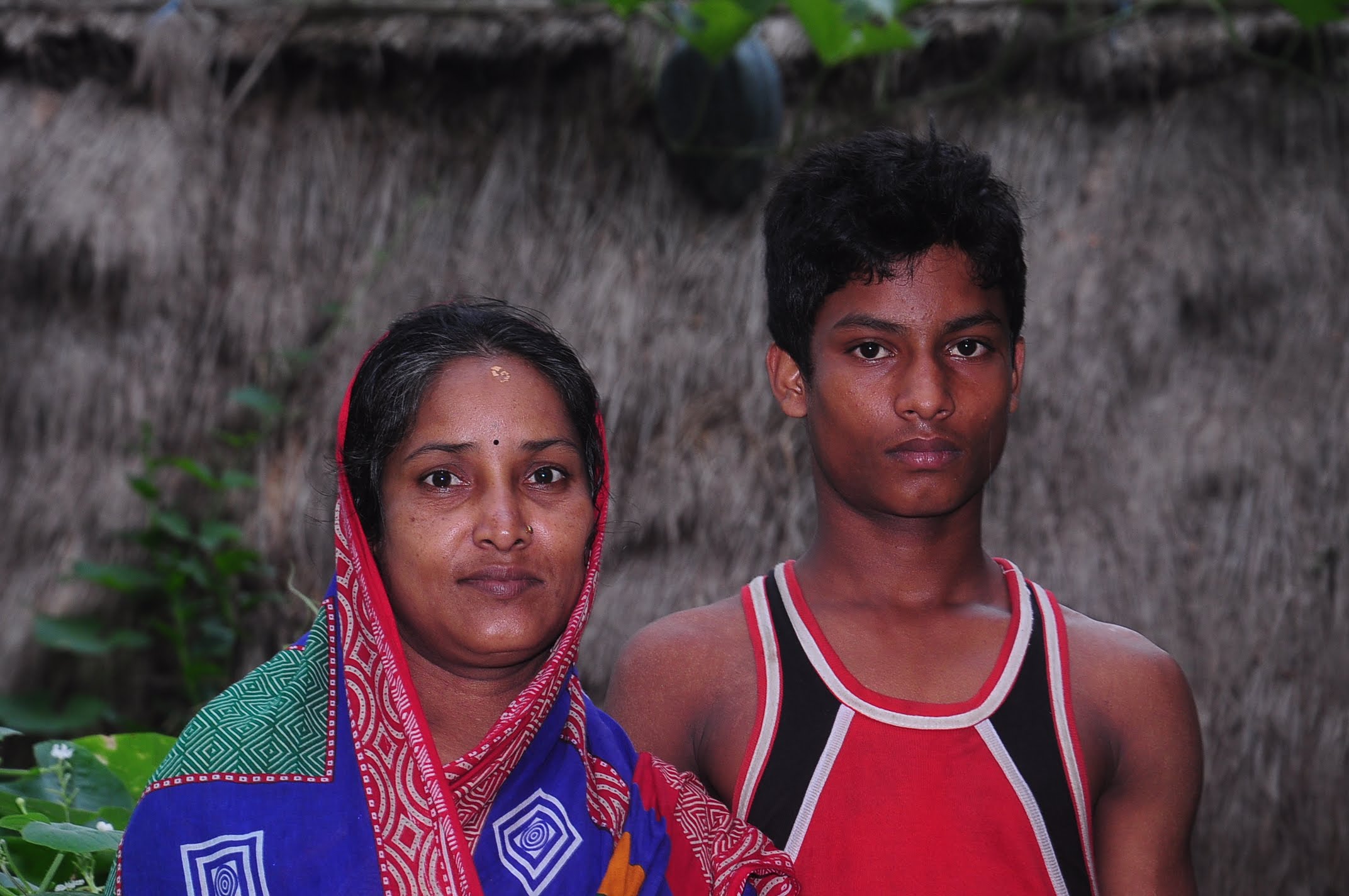 On entering Binati Sahu's grocery shop Maa Nimanakahani Cold Drinks named after a local deity in Khadalasahi hamlet, she confidently asked us if we would like some cold drinks in the summer heat. Binati Sahu happily accredits her better living standards to the choice of assets (grocery shop) made by her and the field staff that has led them to this path of well-being. "My son and I now use our own toilet for sanitation. This was facilitated by the Bandhan staff who explained the ills of open defecation. I have dignity now and keep healthy."
4. Rebati Das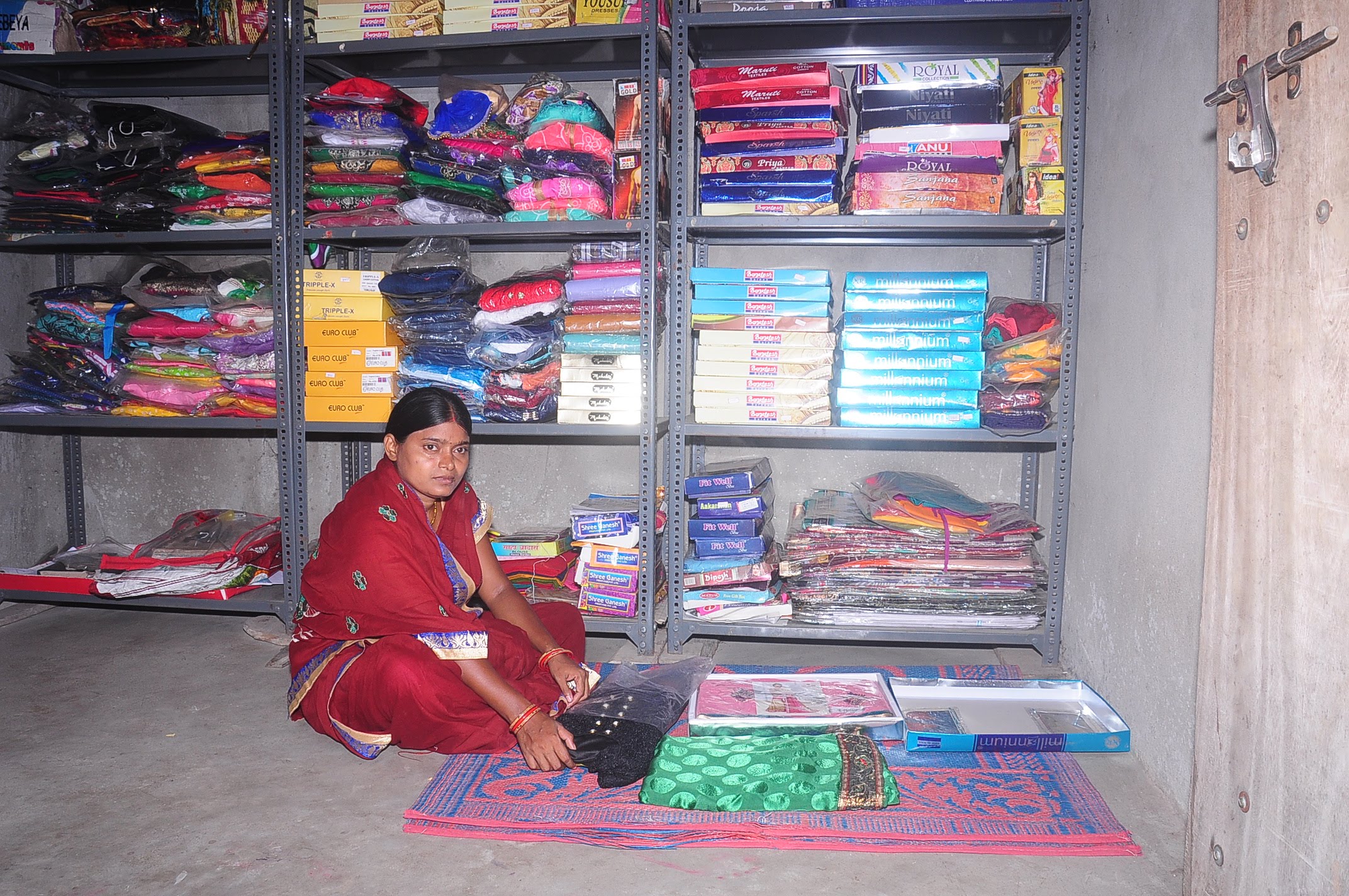 "The nearest market is 15 kms away and there are no ready-made garment shops nearby. Ladies usually come to my shop during marriages and festival times; that's the time I make maximum sales. I also allow customers to purchase items on credit, which makes them happier. I now want to purchase a second-hand photocopy machine from my earnings." says Rebati Das. She had received clothing items and business training during the THP programme which has facilitated her growth as the lone garment seller in the area.
5. Sabitri Sethi
Sabitri Sethi from Bhaunlo village was given initial support for a grocery shop. She also learnt how to keep track of her accounts and what it takes to run a business. As her self belief increased, she ventured into purchasing a second hand refrigerator after a year and half. "This helps me keep eggs and cool drinks fresh for a longer duration of time", she proclaimed.
6. Pratima Senapati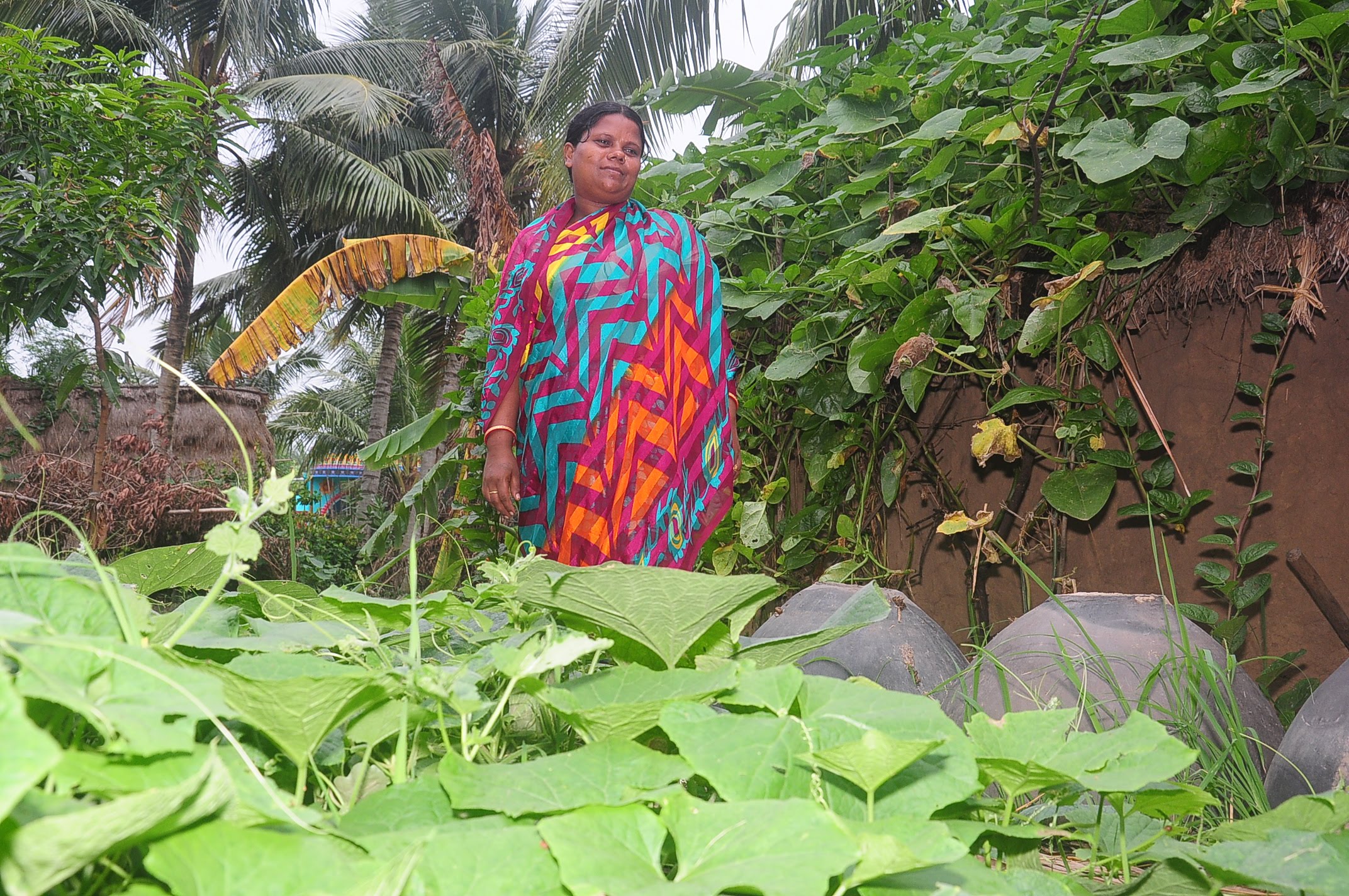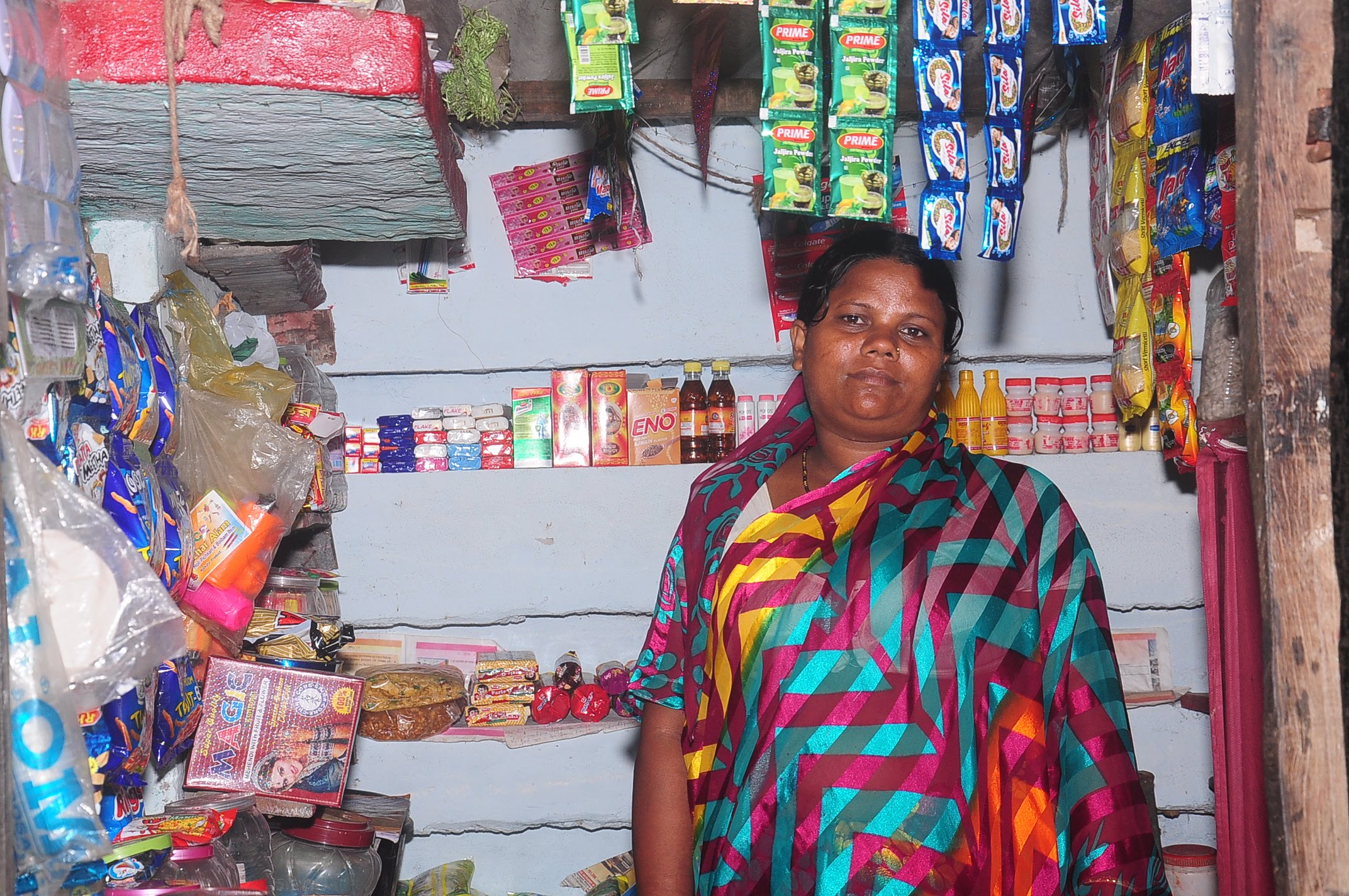 "During our weekly meetings, we were told about various social issues including the benefits of eating to stay healthy. I was encouraged and from the seeds received by the field staff, I planted ridge gourd, pumpkin and some tuber crops as well. My family now eats well and thankfully with the paan (betel) shop I live much better than before", said Pratima Senapati.