COVID-19 forced organisations across India to innovate. Faced with lockdowns, healthcare and mobility issues, livelihoods and learning losses, and a weakening of the economy, companies, nonprofits, and start-ups have had to change how they do business.
The government was no different. There has been an increased acceptance of doing things differently because the old ways just didn't work during pandemic-induced lockdowns. This is particularly true of the government's approach to education—especially secondary and vocational.
Prior to COVID-19, the teaching methodologies, infrastructure, and governance and reporting systems were all traditional, and relied on physical presence and in-person interaction. The scenario is significantly different now. According to Sarita Upadhyay, vice president, strategy at Medha, a nonprofit that helps young people improve employability skills and employment outcomes, the use of technology is a reality today. State governments are now keen on ensuring that their staff and teachers build new skills, deploy learning management systems, and improve infrastructure to support students in these changing circumstances.

Convergence between education and skill development
In recent times, there has been an unprecedented amount of convergence between the education and skill development ministries. After the cabinet reshuffle in July 2021, Minister of Education Dharmendra Pradhan took on the role of minister for skill development and entrepreneurship as well. According to Raj Gilda, Co-founder of Lend A Hand India, a single minister managing both ministries has meant that the secretaries of both departments meet and work together which leads to greater convergence and action. He says nonprofits working at the intersection of education and livelihood are already starting to see the fruits of this development.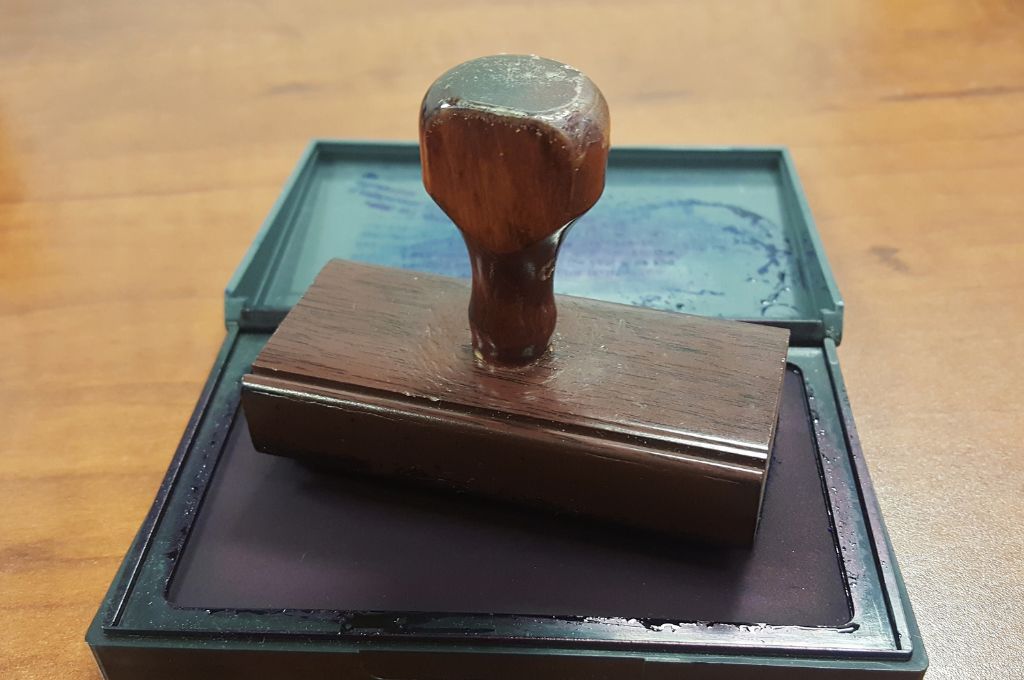 Gilda cites initiatives that have been launched as a result of this convergence. "For example, ITIs [Industrial Training Institutes] and schools are being linked together. ITIs are run by the Ministry of Skill Development and Entrepreneurship, and schools are overseen by the Ministry of Education. But now ITIs are being used as a hub for skill development, where school children will learn technical skills."
Upadhyay corroborates this and explains how the government is now focusing on improving awareness about polytechnic studies in schools. The awareness programmes will focus on topics such as career paths, industry linkages, and job opportunities so that admissions to the ITI can increase. "In Uttar Pradesh, the government is ensuring that commissioners in various districts are held accountable to make sure that this alignment between schools and polytechnics happens," she adds.
Students are now front and centre
Some of this student centricity is due to the National Education Policy (NEP) 2020, which has a clear vision of putting students at the forefront. Upadhyay says that when she speaks to senior government officers, they no longer talk about teachers; instead, their focus is on students and what can be done to help them achieve better learning outcomes. "A sharp outcome-driven approach is emerging in the system, which was not the case previously. Earlier it was mostly about teacher and student training, and not measuring what was being learnt," she says.
State governments are open to partnerships
Driven by the scale of reforms that the NEP aims to accomplish, state governments are also more open to seeking support from nonprofits and corporate partners. Governments have realised that they do not have internal resources to deliver on all the plans proposed in the NEP and are willing to partner with civil society organisations as knowledge partners and bring on CSR funders to partially fund their programmes.
The government is open to listening to nonprofits because the pandemic made them realise that they are the entities closest to the communities and know the realities on the ground. According to Upadhyay, the governments now recognise that nonprofits can help them identify problems faced by people, and also provide solutions. But because nonprofits have limited resources themselves, governments are looking to increase their interaction with industry. Corporate and industry partners can provide inputs on curriculum development, offer financial support to government programmes, provide apprenticeship programmes for skilled young people, and help in infrastructure development.
Partnering with the government
Say it many times
Bureaucrats are extremely busy because they have to handle all matters in their jurisdiction and are likely to have limited mind space when they meet people.
Nonprofits have the knowledge and expertise to run innovative programmes and pilots.
Upadhyay says, "You have to keep saying whatever you want to communicate until they understand. You must also have done the research and have data to support what you are saying; continuously pushing them to think through these points is what makes it happen."
Build a rapport with people across the system
Gilda also emphasises the importance of knowing and respecting people across different levels in the government system. "Most of the time, people only ascribe importance to the secretary of a department or the State Project Director. But these officials are transferred frequently, and so one must also spend time with lower-order bureaucrats. Developing a relationship with them is very critical because they are the ones who are the backbone of execution. Senior bureaucrats want to know that the papers that come to them have been vetted thoroughly and approved by multiple layers in their department, which means you have to have worked with those people as well."
Provide technical expertise
Nonprofits have the knowledge and expertise to run innovative programmes and pilots. The goal is to get the government to understand and realise its value and significance so that they can learn from it, adopt it, and then incorporate it into policy.
According to Gilda, it is very rare for a state government official to implement an idea entirely on their own. He says, "The file is initiated by a junior clerk. They must have a valid and defensible reason for initiating that idea and process. Nonprofits must provide the evidence for a programme, document their learnings, and outline their plans for scale and the value this can provide the government. Upon due verification, the inputs from the nonprofits are included in the government file for further processing; they become a starting point for initiating a public education plan."
Build for the system
One must design for the existing system, and not in the hope that one can completely change the system as it functions today. Gilda says, "Even if you work in just five to 10 schools, the design must incorporate the fact that you will have to work with a government schoolteacher, that you won't get additional infrastructure to run your programme. Making the best of the existing resources available and mapping your programme design against it is the key."
Prioritise government partnerships
Nonprofits always aspire to do more than they can afford. For this reason, working with the government has to be a serious organisational priority. It is also a major investment, says Gilda. "If you really want to go after something, you will find resources; you will find the money, and the people. You cannot sit and wait for state partnerships to happen. Making it Lend A Hand India's top priority meant that I was spending all my time in government offices for years."
It is important that the government sees nonprofits as entities who are not after money or accolades.
Patience and persistence are key. According to Upadhyay, one needs to be consistent in one's efforts. "You need to be very clear about what you want to say, what you want to achieve, and then identify the right people at the right place to help you. We were lucky that we got a few senior IAS officers who liked our work. But it did not happen in one year or two years; it happened over several years," she says.
Look at the state's needs
Identifying where the state is looking for help is important. While it has to be core to what the nonprofit wants to do, it must be presented in a way that is relevant to what the state needs at that point in time. Going in with your agenda at the outset usually leads nowhere. One needs to gain the trust of the officials, build connections with them, and then have them listen to the proposal. It is also important that the government sees nonprofits as entities who are not after money or accolades. Nonprofits that have worked successfully with governments say that one needs to start with smaller projects and establish credibility, which takes time.
Build a culture internally
Working with the government requires nonprofits to build a culture in which partnering with the government is a non-negotiable part of the organisation's DNA. According to Gilda, the organisation's senior team must lead by example. "At Lend A Hand India, I was the only employee working on this model for two years. This involved sitting with the Government of Maharashtra and being in and out of government offices to get things done. The upside is that I now know the system inside out and can help my team navigate it. Since this can't be taught at colleges and universities, people who are leading the team have to know."
He also emphasises the importance of ensuring that people who engage closely with the government do not become part of the system, and retain their independence.
Hire people with the necessary aptitude and attitude
Engaging with the government system requires nonprofits to have people capable of handling unpredictable requests and tasks. They must have the patience required to deal with the grinding wheels of bureaucracy and the persistence to follow up and stay committed to the cause.
Working and communicating with the government takes patience, perseverance, and many other skills that formal education does not teach us.
Gilda says, "You cannot just send a mail to the ward officer and wait for him to respond." One needs to actively follow up and pursue. Not everyone has the interest or time to invest in this kind of long-term engagement. The traits that leaders look for while hiring for these roles are patience and the maturity to deal with people. They must have domain skills—for instance, working on curriculum and capacity building of programme staff—but, more importantly, they must have a sense of calm and patience about them.
Upadhyay reinforces the importance of patience. "Sometimes it becomes really difficult for the team to be patient because it can get really frustrating. It helps when the team can find solutions together. And if everybody is there helping you, supporting you, then that makes it slightly easier. I do however have to make my team understand that this is not easy work. And that it is a continuous process."
Not many people can cope with the stress this process brings. Many nonprofit leaders talk about the high attrition rates in teams that work with governments. Upadhyay says, "In the years that we have worked with the government, many people have joined and left the team. A lot of people could not cope with the stress of this kind of work."
Working and communicating with the government is no easy task as it takes patience, perseverance, and many other skills that formal education does not teach us. But it is also an extremely important part of the functioning of nonprofits that want to work on the ground.
—
Know more