Government Process Re-engineering (GPR) seeks to address problems in the delivery of government services through internal departmental overhauls. An indispensable tool in the fight against red tape and corruption, GPR aims to bring transparency and accountability to the system. With the advent of e-governance initiatives, GPR has been gaining attention.
At its core, GPR is about increasing access to public services and the concurrent benefits to citizens. However, it is often confused with and confined to only technological interventions. While technology can help achieve this feat, it cannot substitute for the fundamental changes which need to be made in the way the system functions. Therefore, while the term is frequently referred to in conversations on good governance, it still largely remains misunderstood and underexplored.
What are the essential parameters of GPR?
Broadly, the effectiveness of GPR is measured on three essential parameters:

1. Ease of applying for a service
The details asked in the applications forms are analysed against relevant laws, rules, notifications, and a list of essential versus dispensable fields is created. Similarly, supporting documents required for submission are also scrutinised. Language should not be a barrier for anyone applying for a service; hence inclusivity is an important criterion against which forms and documents are measured.
2. Movement of files within departments
Assessing the movement of files within organisations or departments can allow for the possibility of reducing the total steps involved. Additionally, it is important to check if each step or actor in the process adds value, other than sharing the responsibility for the decision. The nature of the service is also analysed to see if it can be clubbed together with other similar services or if it can be delivered instantly or replaced with self-declarations or deemed approvals entirely. In the majority of GPR cases, this is the most crucial stage.
3. Tracking the application and delivery of service
It is necessary to know how the applicant is informed about the status of the application and how the service is delivered to them. This makes it easier to ensure that citizens have to make physical visits and follow-ups only when necessary. Additionally, it also helps keep a check on corruption and opportunities for harassment. Subsequently, the re-engineered service is notified under the Right to Service Act of the state to ensure compliance with the revised timelines.
Wherever possible the process should be digitised to make it more traceable, transparent, and accessible.
Under each GPR parameter, it is essential to understand the reasoning and requirement of documents, steps, and asks. Wherever possible the process should be digitised to make it more traceable, transparent, and accessible, thereby minimising opportunities for in-person off-the-record interactions.
However, it is crucial to understand that digitisation is only an enabler to a good GPR and not the solution in itself. Archaic processes, digitised as is, do little to improve service delivery, nor make the process more efficient or effective.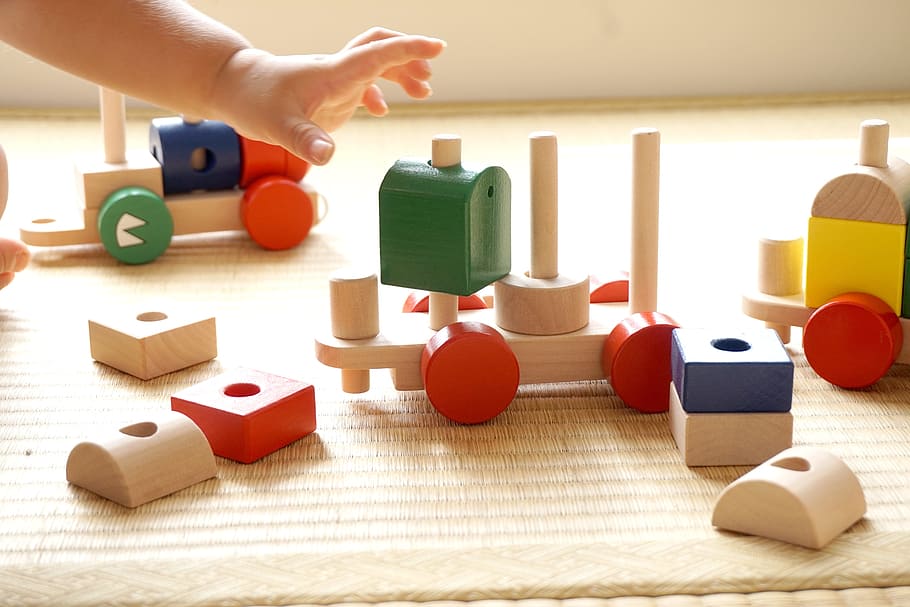 How does GPR work?
Let us take the example of a GPR exercise to understand the above points further. Until recently, the registration of co-operative societies in Punjab was entirely offline. The volume of applications for this service in recent years has been low and it was probably because the application process was tedious. This is what was done under the GPR process:
1. Simplification of the application process
A simple application form was created as part of the GPR, eliminating all extra requirements not mentioned in the Punjab Cooperative Societies Act, 1961, including the caste of the proposed members and nominee details.
2. Reduction in the number of documents required
Documents that were not mentioned in the Act (such as the balance sheet of the proposed society and inspection copy of concerned Inspector Cooperative Societies) were removed. This reduced the number of required supporting documents. Through our fieldwork, we learnt that several documents were required to verify a person's address. This included a person's Aadhaar, voter ID, driving licence, SC Certificate (if applicable), and a certificate from a notary. All of this made the application process cumbersome, exclusionary, and open to channels of harassment.
The GPR process strongly recommended a single document requirement for ID proof and proof of address; it also provided a list of standard documents as options.
3. Digitisation and decentralisation of the process
Apart from just making it digital, it was suggested that the service be made available through Sewa Kendras as against the earlier requirement of visiting the district co-operative society office to apply for registration.
The GPR process also suggested a two-step approach for registrations:
Decentralisation of the entire backend-process of approval and scrutiny: This was deemed important to remove the multiple channels between the various people involved, which did not add any value to the process.
Automatic time-bound registration: A society should be deemed to have been registered if no response was received within a specific duration—in this case two months—from the assistant registrar. This was suggested since only around 60 percent of the societies that applied for registration received approvals, in the analysed time period. Moreover, there already exists a statutory requirement for yearly audits of all societies by the registrar, thus ensuring proper checks of these societies.
4. Ensuring updates are accessible
Lastly, it was observed that citizens had to personally follow up on their applications; there were no regular updates on the status, and they were required to physically collect their registration certificates from the local offices.
It was therefore recommended that the status of the application could be regularly updated via SMS or the government portal, and the final output certificate could be made downloadable through SMS, portal, or DigiLocker, and collectable through Sewa Kendra.
This example shows that in a GPR exercise, some essential parameters must be considered. However, when one evaluates conversations and dialogues around GPR, a disproportionate focus seems to be on technological interventions. This is also visible from the fact that the primary mandate for GPR lies with the Ministry of Electronics and Information Technology (MeITY) at the Centre and IT departments at the level of the state governments. As we have seen above, technological interventions in public service delivery should follow, and not precede, an assessment and reengineering of the service itself.
Digitisation, in itself, only duplicates the pre-existing organisational hierarchies online, without any systemic modifications.
More specifically, there should be a primary needs analysis of what is required for ensuring a seamless experience for the end-user, and whether making the service online is required and to what extent. Digitisation, in itself, only duplicates the pre-existing organisational hierarchies online, without any systemic modifications.
Until now, states in India have largely been unable to tap the full potential of GPR. This is partly due to a gap in understanding of how it is implemented and what it seeks to achieve. GPR has the potential to help ease the system into change through systematic interventions at the minutest levels, and technology can play an important supporting role in this regard. Digitisation may not even be required in all cases. The change could be as simple as removing certain fields from application forms or reducing the number of documents required alongside the form.
GPR can empower citizens with accessible, transparent, and efficient governance and reduce the burden of pendency in service delivery on governments. Simpler processes not only reduce in-service delivery time but also ensure better and clearer accountability. They also help enhance service equity by eliminating channels of discrimination and harassment that target the most vulnerable people in our society.
There is, however, an immense need to improve the understanding of GPR for achieving its potential. Therefore, state governments must realise the true need for GPR through internal awareness drives wherein departments are encouraged to look inwards and analyse their systems and processes and carry out internal reforms for seamless public service delivery.
—
Know more