In 2020, the Indian Ministry of Education introduced the National Education Policy (NEP) 2020, replacing the 34-year-old National Policy on Education, 1986. Along with the many reforms in the policy to strengthen higher education in the country, the NEP mandated accreditation of all state-run schools from grade 1 to 12.
Accreditation is a process carried out to improve the standards of education, outcomes, and governance of schools. It looks at measures such as the quality of teaching, attendance, number of teachers across subjects and grades, safety, financial probity, curriculum, basic sustainable infrastructure, resources, community participation, governance process, and accountability. A fair, transparent, and rigorous accreditation and evaluation process can enable education systems to change the academics, management, and leadership of institutions for the better.
Under this system, all schools (state-run and privately run) have to ensure adherence to established minimum standards in key performance domains. These include the school's administrative responsibility, its infrastructure, teaching quality, community participation, integrity, and inclusion. The process is based on predefined standards by the states for their schools, and is carried out by an authorised body of the state education department.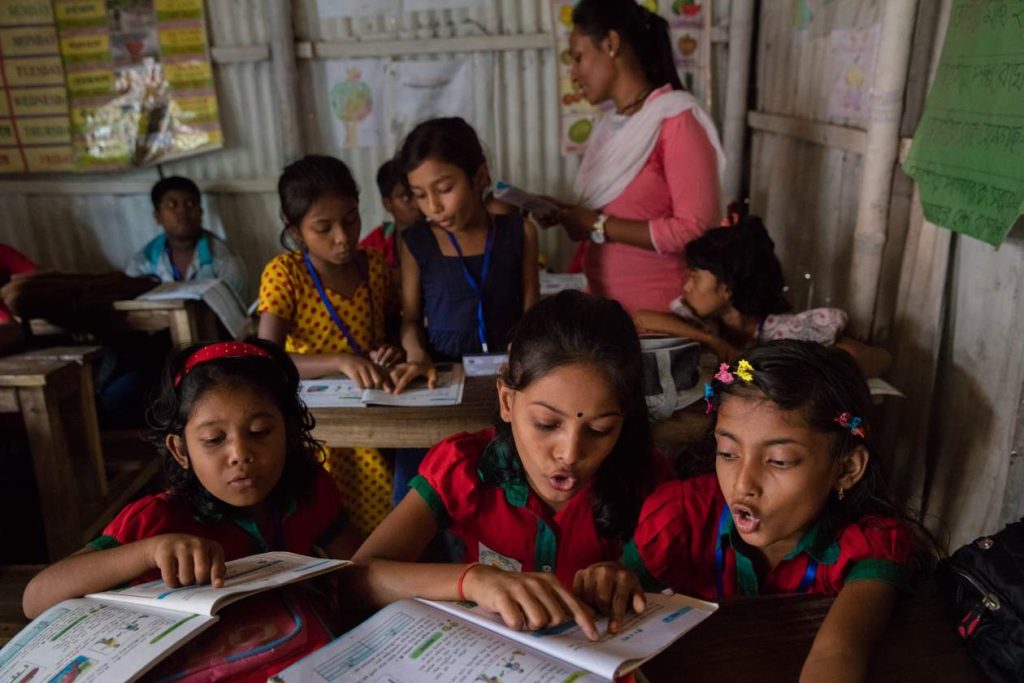 Accreditation is not new to the Indian education system. These are some examples of accreditation bodies that already exist:
The National Assessment and Accreditation Council (NAAC) was set up in 1994 with the aim of making quality assurance an integral part of higher education institutions in India. The NAAC helps institutions to reflect on their strengths, identify their weaknesses, and design institution-specific standards on which evaluations can be based.
The National Programme on School Standards and Evaluation, also known as Shaala Siddhi, was launched in 2015 to conduct school evaluations aimed at improving the quality of school education.
In 2009 the Gujarat state government started an initiative called Gunotsav (celebration of education) to help government and government-aided elementary schools1 identify areas of self-improvement, such as infrastructure and teacher training. In 2019 this was revamped and introduced as Gunotsav 2.0 with the objective of accrediting schools.
What the NEP proposes
The NEP has asked each state to form an independent and autonomous body, a State School Standards Authority (SSSA), by 2023. These SSSA bodies will be responsible for regulating public and private schools and monitoring that they maintain the minimum common standards.
Furthermore, according to the directives in the NEP, the State Council of Education Research and Training will work towards developing a School Quality Assessment and Accreditation Framework with the support of multiple stakeholders (including schools, education departments, and nonprofits) in order to implement the policy effectively. The framework they develop will focus on setting parameters of school performance—such as academia, infrastructure, finances, and teaching quality—and identify critical areas for improvement.
All the schools will be assessed on these set standards, and the self-disclosure of all essential information will be published on the SSSA website as well as on the website of each school. At the end of the assessment, all schools will be provided with a report card consisting of comprehensively analysed data and insights.
Why do schools need to be accredited in the first place?
According to a ASER Education Report in 2018, approximate 50 percent of Indian school-going children cannot read and comprehend a simple text by Standard 5 (age 10). Another education report states, in India, 30 percent of girls from economically disadvantaged groups have never been to school due to lack of accessibility and viable infrastructure. Accreditation plays a vital role in defining the infrastructural requirements and availability for schools. In fact, according to the Right to Education Act (RTE), schools must provide children with basic infrastructure, including separate toilets for boys and girls. Building on the RTE, the NEP 2020 mandates schools to disclose accreditation data on public domains—the state departments and authorities would be given a list of requirements they have to meet, and their ability to meet them will be made public; this, in turn, will help improve the accountability of the system.
The proposed measures will aid schools, states, communities, and their respective stakeholders in determining these minimum quality standards for education.
By introducing minimum quality standards for schools to follow, the proposed measures to accredit schools can help monitor and build an ecosystem of transparency and accountability to ensure quality education in even the most remote parts of the country. Moreover, it will aid schools, states, communities, and their respective stakeholders in determining these minimum quality standards for education.
Future pathway and implementation challenges
A successful example of accreditation is the Dubai Schools Inspection Bureau (DISB). The DISB engages school assessors from all over the globe to evaluate their schools. As a result, Dubai's schools have a culture of transparency and accountability, which has helped improve the overall quality of education in the country.
In India the process of accreditation is being operationalised in accordance with the NEP 2020. The formation of SSSA bodies should help guarantee the maintenance of minimum quality standards based on predetermined parameters. Furthermore, the policy emphasises transparency by making all fundamental regulatory information available on a public platform.
Nonetheless, it is important for us to keep a few potential challenges in mind:
Resources: While accreditation will shed light on the areas where schools need support, will each state be able to provide its schools the resources (both monetary and otherwise) that they need to improve their infrastructure, curriculum, teacher quality, teacher recruitment, etc.?
Accessibility: While the NEP 2020 asks for all accreditation information to be made publicly available, we need to ensure that this is done in a way that will allow community members (especially parents) to understand and engage with it.
Potential for uptake: Schools themselves need to be coached to understand the importance of the accreditation process, what data they need to collect and the importance of data transparency, and how they communicate their gaps to their communities.
Today, states are gearing up for the process of accreditation. And while they are faced with real concerns, the expectation is that each state will embrace the process and use it to improve the overall quality of its schools.
—
Footnotes:
Such schools receive regular annual support from the respective state governments or the Centre.
—
Know more