Nagpur, the third largest city in Maharashtra, is a major commercial and political centre of the state. Thirty-six percent of the city's population lives in slums, where biomass burning—a major cause of household air pollution in the country—is an important concern. Warrior Moms and Centre for Sustainable Development conducted a survey of 1,500 households in 12 slums of urban Nagpur to understand access to and use of different fuels and their associated health impacts, especially on women and children who are exposed to chulhas (earthen or brick stoves) used for cooking and heating in homes.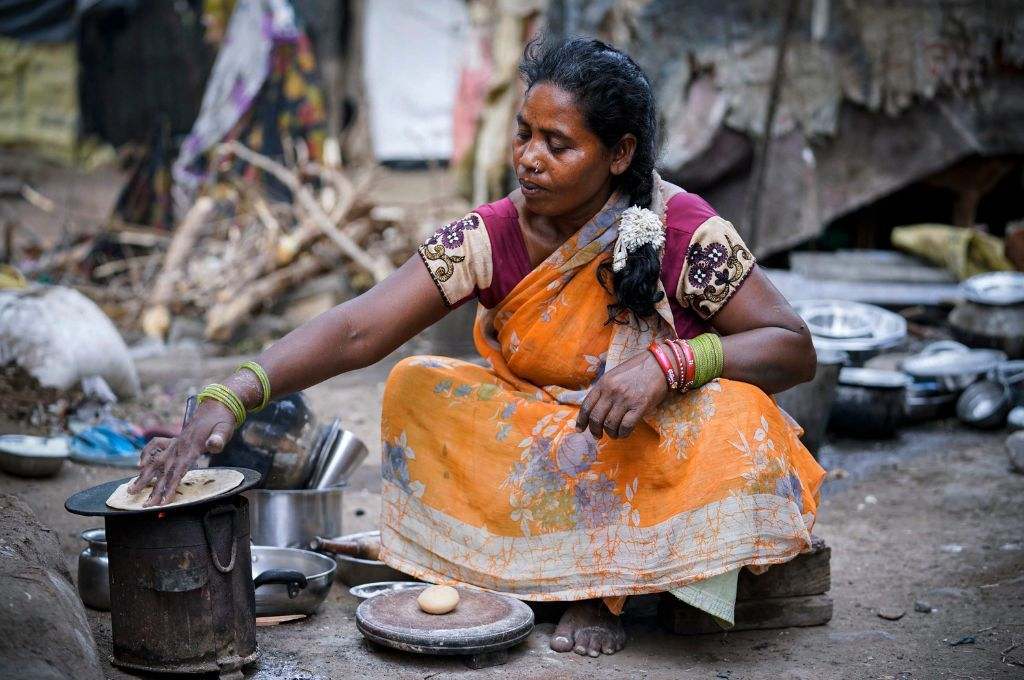 According to our survey, 43 percent women in Nagpur slums still cook using solid fuels such as wood, crop wastes, charcoal, coal, dung, and kerosene in chulhas, despite having access to liquified petroleum gas (LPG) connections. This highlights that a complete transition to clean cooking alternatives has several economic and sociocultural barriers in urban slums and is a complex and multilayered problem.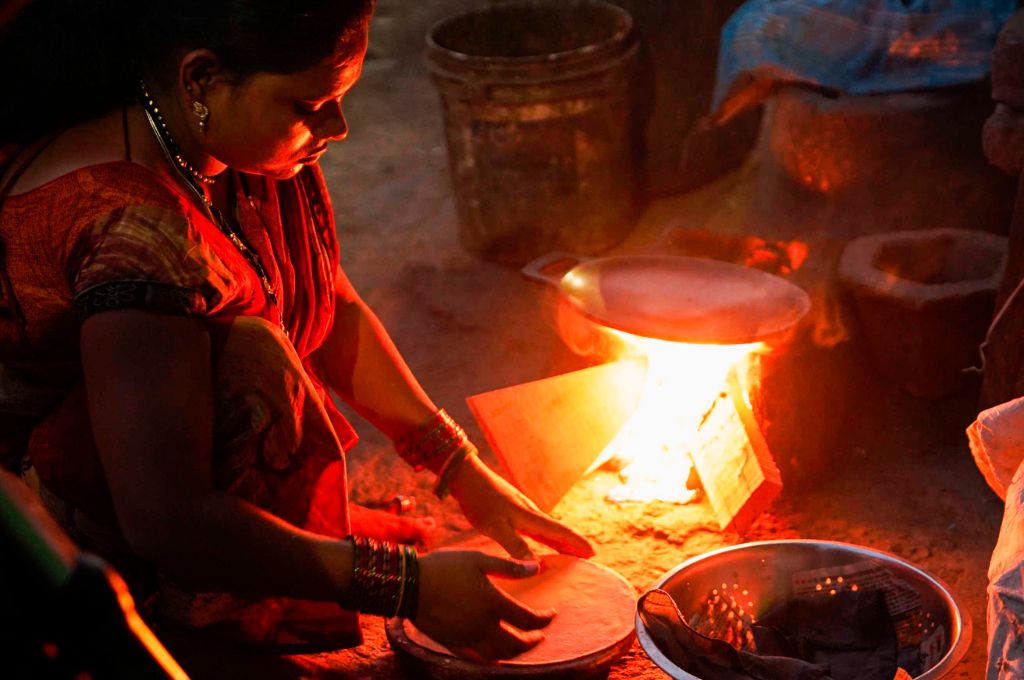 Research has established that women and children are disproportionately affected by household air pollution caused by burning biomass. Savita Bhojne (32), who lives in a tin shed in Chikhli slum, has to sit in front of the fumes of a burning chulha after a long day at work as a ragpicker. For Savita this is part and parcel of her day-to-day struggle, as it is the only affordable and accessible option for her.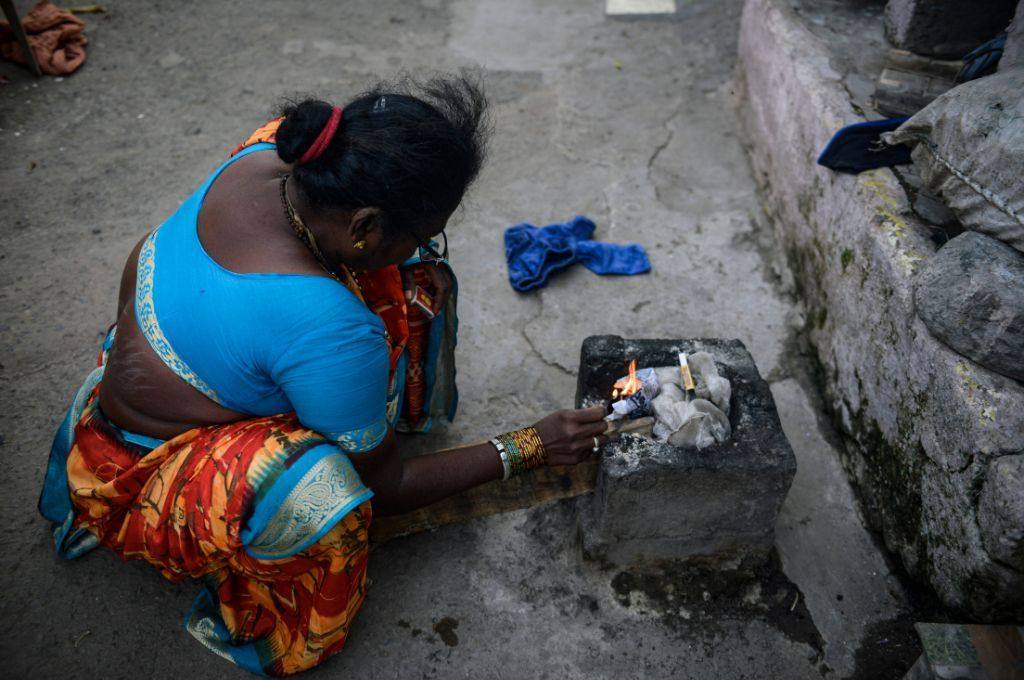 The skyrocketing prices of LPG cylinders mean that making a complete switch to clean fuels is a distant dream for poor households. An LPG cylinder costs more than INR 1,000 and lasts for only about a month, while firewood to last the month can be procured for INR 100–400. Some families do try to manage the high costs of LPG during most parts of the year, but in winters they have to resort to chulhas to meet the additional need of heating water.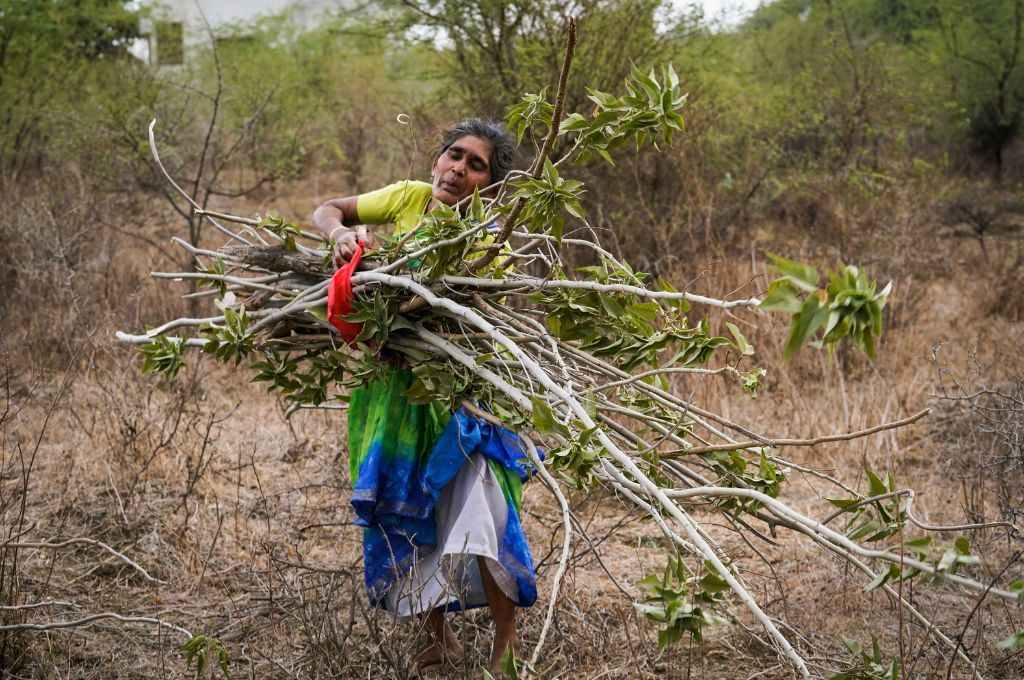 Collecting firewood is an exercise that women have to undertake frequently in order to feed their families. Forty-nine-year-old Mayabai Shingnapure lives in Nagpur's New Vaishali Nagar slum. She has been collecting firewood to light chulhas for many decades now. With a meagre monthly income of INR 6,000, Mayabai has no hope that her situation will change any time soon as she cannot afford the high cost of LPG.
Women and young girls spend a lot of time collecting firewood, putting themselves at grave risk while doing so as they often collect biomass from unsafe spaces such as dumping grounds. Young girls also face a large opportunity cost as they often have to prioritise collecting biomass over more productive activities such as studying.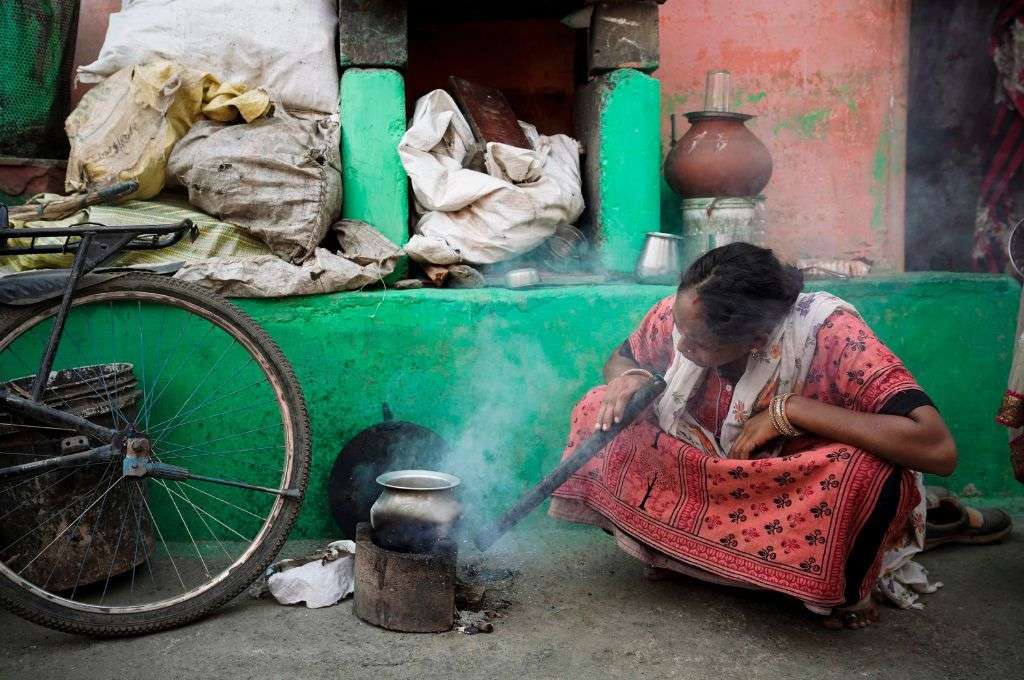 Burning solid fuels results in household air pollution that makes up 30–50 percent of the ambient air quality across India and kills approximately 6 lakh Indians prematurely every year, by far the most for a country, according to the Global Burden of Disease Study, 2019. Studies have shown that the high levels of toxic pollutants from chulhas are a major contributing factor in lung cancer and cardiovascular and respiratory diseases. Inhaling this toxic smoke can result in women developing asthma, irregular menstrual cycles, and adverse pregnancy outcomes.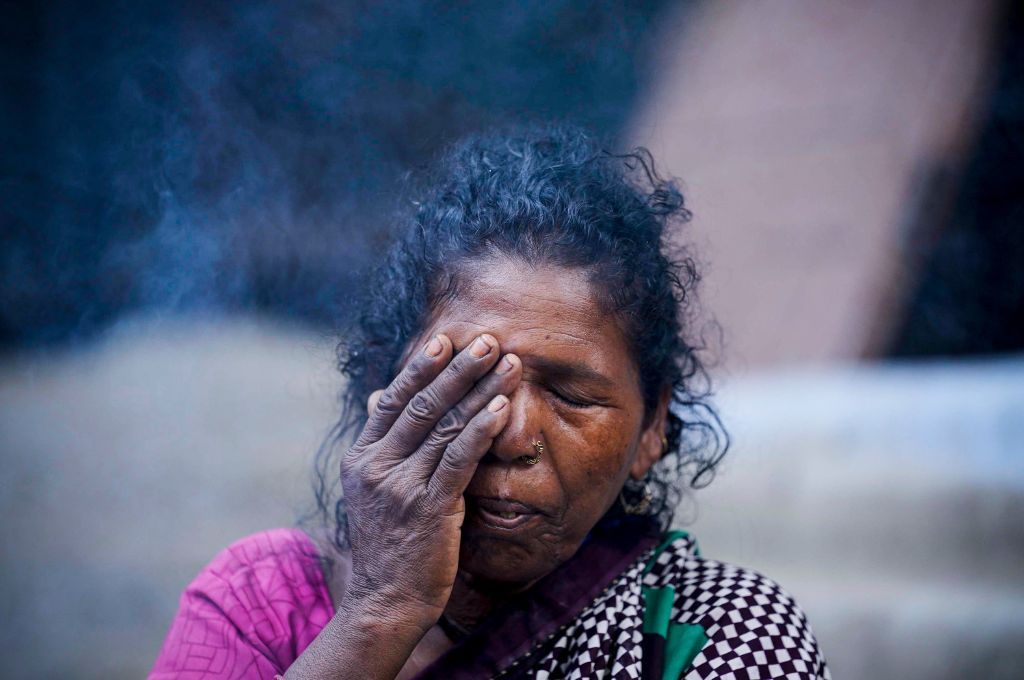 Cooking on a chulha is a dreaded chore for 60-year-old Rajkumari Dhurve, an Adivasi woman who lives in Siddheshwari slum. The fumes from the chulha make her eyes water, and cooking becomes a difficult and unpleasant experience as she has to sit in front of the chulha for at least two hours every day. Like Rajkumari, 65 percent of the survey respondents who use chulhas reported that they face eye irritation.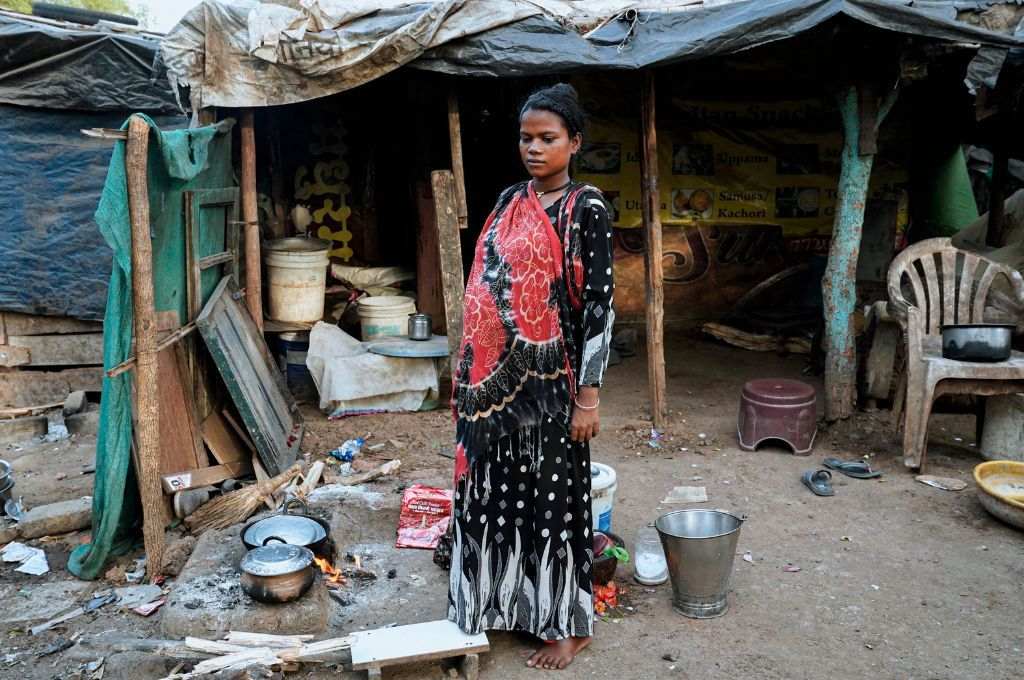 Twenty-year-old daily wager Poonam Markam is expecting her first child after she miscarried in the seventh month in an earlier pregnancy. A resident of Siddheshwari slum in Nagpur, she continues to cook on the chulha during her pregnancy and is unaware of the health impacts that this poses for herself and her unborn child. Poverty and lack of awareness about the ill effects of biomass burning put women like Poonam at a high risk of adverse pregnancy outcomes. Research suggests that constant exposure to smoke can make women more vulnerable to outcomes such as stillbirths, low birth weight, intrauterine growth retardation, and infant mortality.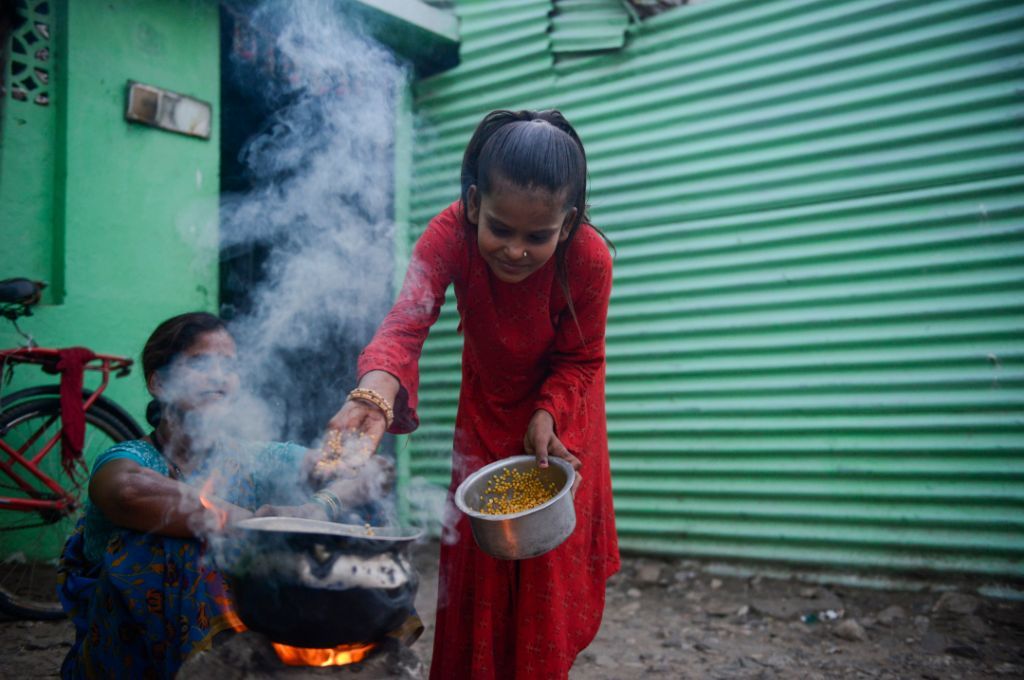 Like women, children face the harmful effects of biomass burning due to their close proximity to the chulha while their mothers are cooking or heating water. Their lungs are exposed to the toxic fumes coming out of the chulhas, making them vulnerable to respiratory issues, breathlessness, and incessant coughing.
The Pradhan Mantri Ujjwala Yojana (PMUY), a flagship central government scheme launched in 2016 to expand the network of LPG connections and make India smoke-free, has considerably improved LPG coverage in the country. Over nine crore connections have been distributed until January 2022. Unfortunately, while the overall coverage of LPG increased under PMUY, over 40 percent households in India still do not have access to clean cooking fuel as they cannot afford the cost of refilling their cylinders despite having an LPG connection under the scheme.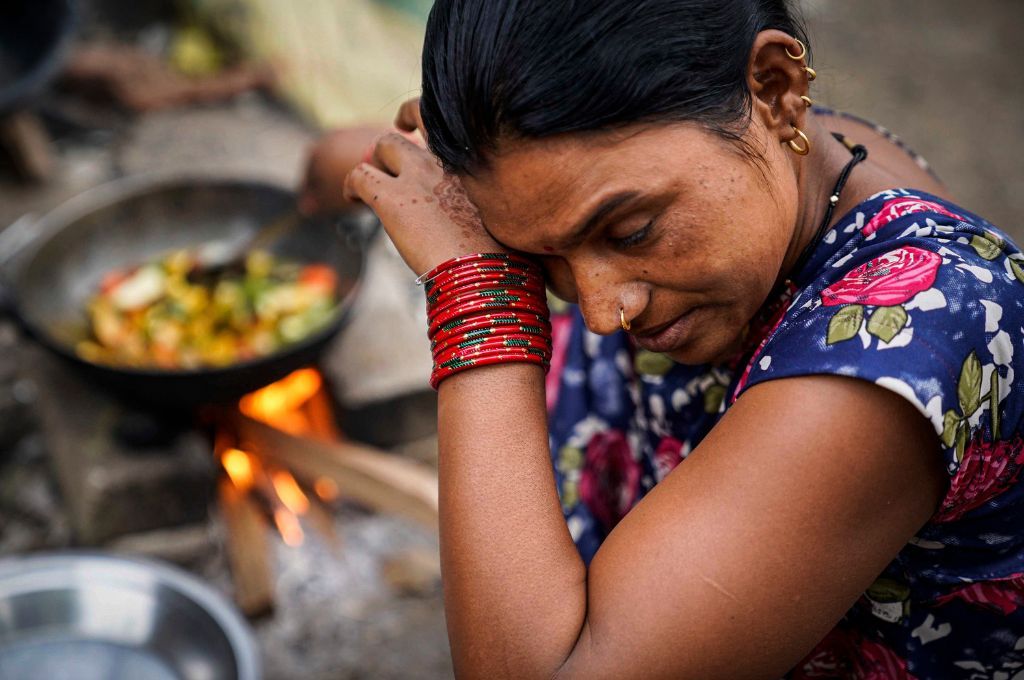 Growing costs of LPG make it unaffordable for the poor and continuing to use it means that they often have to cut costs when it comes to other household requirements. While economic hardships are a major hurdle in transitioning towards clean cooking options, societal norms also act as a barrier to exploring alternatives. Jyoti Markam (23) is a resident of Siddheshwari slum, where most households, including hers, have an LPG connection. However, Jyoti and many others continue burning biomass as their families insist on eating food cooked on chulhas because they believe that it tastes better. With men making key decisions in the household, we found that women's health and well-being are rarely prioritised.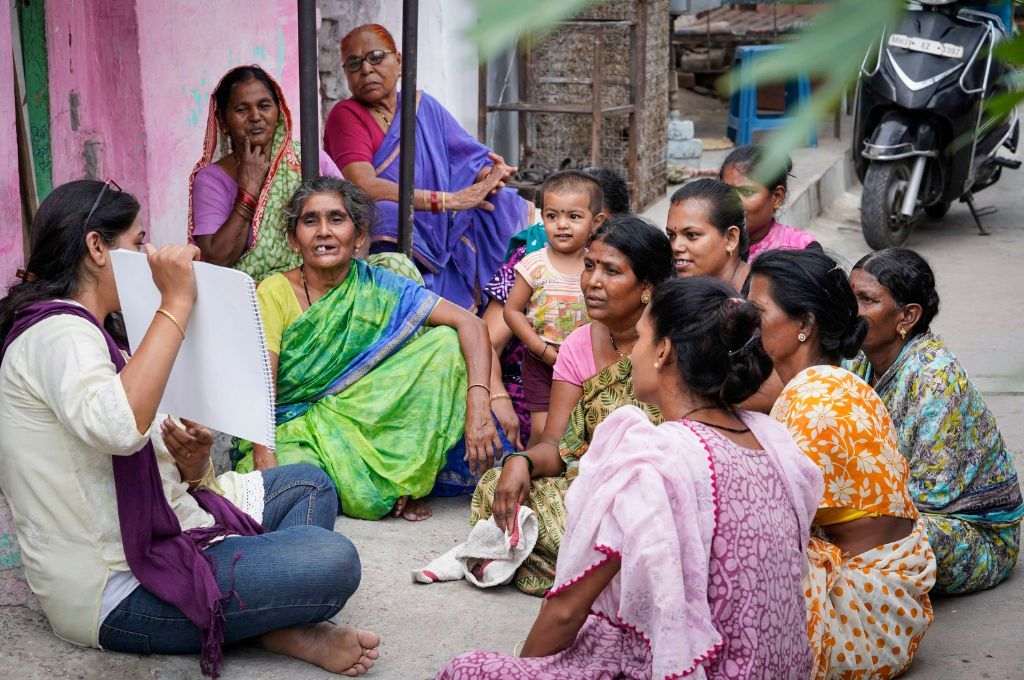 The link between women's health and household air pollution needs to be recognised, and there should be a systematic investment in research and development of clean fuel alternatives. The government must identify vulnerable households from a lens of socio-economic status and health indicators to provide subsidies for LPG and other alternatives that would work for the women and reduce the family's financial burden.
—
Know more
Do more
Visit this link to learn more about Warrior Moms and join the movement.
Check the air quality in your area on the Central Pollution Control Board's National Air Quality Index or view the air quality across India here.