A nonprofit leader recently said, "How long should we wait before getting agitated about this delay in the renewal of FCRA? In the absence a valid FCRA certificate, we will not be able to pay salaries to our staff."
The Foreign Contribution (Regulation) Act, 2010 (or FCRA) regulates the inflow of foreign contributions to Indian nonprofits. It is enforced by the Ministry of Home Affairs (MHA). In September 2020, the Foreign Contribution (Regulation) Amendment Bill, 2020, was introduced in the Lok Sabha.
Nonprofits have been concerned about the severe restrictions imposed by these amendments. These include a cap of 20 percent on administrative expenses, disallowing sub-granting to any other organisation—even if the sub-grantee is FCRA-registered—and the mandatory requirement that all eligible nonprofits open their FCRA bank accounts at just one branch, namely the State Bank of India on Sansad Marg in New Delhi.

Despite these stringent clauses, the paramount issue casting a dark shadow today is the renewal of FCRA registration.
Concerns around renewal of FCRA
FCRA renewal for many organisations is due on October 31st, 2021. The Rapid Community Response to COVID-19 (RCRC), where we work, is a national coalition of civil society organisations that supports those who are most severely impacted by COVID-19.
An internal survey of 41 member organisations, with annual budgets ranging from INR 50 lakh to INR 130 crore, revealed the following: FCRA certification of 34 organisations is due to be renewed on or before October 31st, 2021. Of these 34 organisations, 31 have applied for renewal of their FCRA certificate. Only 11 organisations have begun receiving calls or have been visited by Intelligence Bureau (IB) officials, who are responsible for reviewing and processing renewal applications.
Scrutiny of applications hasn't even begun for two-thirds of the organisations.
This implies that scrutiny of applications hasn't even begun for two-thirds of the organisations. In some cases where it has begun, there is opacity about the status of renewal. "There is a lot of uncertainty in the whole process. We received an email saying our 'case is closed till the Intelligence Bureau report is submitted'. What should we make of this?" asks one nonprofit leader whose organisation applied for renewal of their FCRA registration in September 2020. Their certificate was due to be renewed in April 2021.
Yet another nonprofit leader says, "It is not possible to meet anyone in FCRA division/MHA to resolve our queries. We are dependent only on this email response."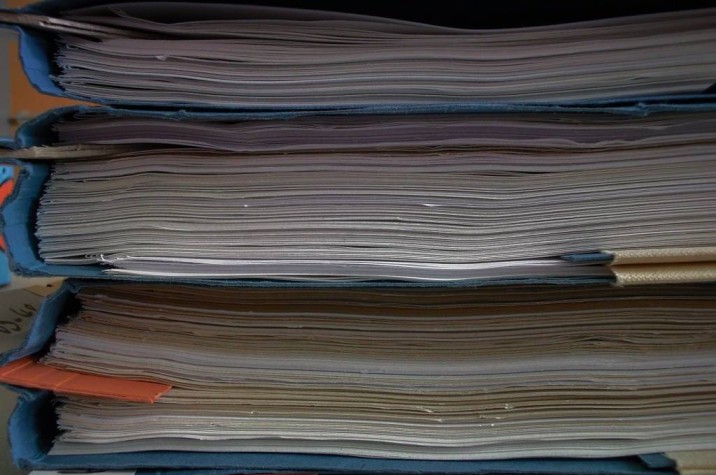 What happens after October 31st, 2021?
If we consider the RCRC survey data, it is possible that many nonprofits will not have a valid FCRA certificate as of November 1st, 2021. This means that it will be illegal for them to receive foreign funds or spend the funds remaining in their FCRA bank accounts after October 31st, 2021. For the organisations surveyed, more than INR 115 crore is at stake. This is because approximately INR 70 crore of FCRA funding is likely to remain unspent as of October 31st, 2021, and an additional amount of INR 45 crore of FCRA funding is expected to be received after this date.
Nonprofits are unsure what will happen to the funds they have received for vaccination awareness and to prepare communities for the third wave. "Are we expected to rejig our COVID-19 relief operations to spend all FCRA funds in the next five weeks?" asks a nonprofit leader.
The FCRA funds that nonprofits receive are used to pay their staff members and deliver services at the grassroots.
We are told that there is much pressure on the FCRA division of the MHA, as more than 20,000 renewal applications need to be reviewed. The September 2020 amendments to the FCRA mandate that applications for renewal should be treated as fresh applications. This is by virtue of the proviso to Section 16 of the FCRA (inserted in September 2020) read with Section 12(4), which mandates that eligibility conditions be validated before registration is granted.
The scrutiny is much more thorough now, and the MHA has introduced more documentary requirements such as affidavits from all directors and key functionaries. The nonprofits that we have surveyed are of the opinion that this is the government's prerogative, and it is necessary to weed out organisations that are not working according to their stated objectives. They also appreciate the hard work being put in by the FCRA division and the IB.
However, if more clarity is not provided soon, anxiety among nonprofits is likely to increase, as the FCRA funds that they receive are used to pay their staff members and deliver services at the grassroots. Their work will come to a halt.
We make the following recommendations:
The MHA should extend the current validity of FCRA certificates by a year, or to a date by when it can ensure that the scrutiny of all FCRA renewal applications will be completed.
The MHA can issue a notification that allows nonprofits to spend FCRA funds that they have received and are already in their bank accounts, until such time that their FCRA certificate is renewed.
In order to expedite the processing of renewal of applications, civil society coalitions can offer to organise camps where IB officials can review and process renewal applications simultaneously and efficiently.
Civil society coalitions can compile and submit the information required from their member organisations to the MHA, to enable quicker processing of renewal applications.
Coalitions should assist member nonprofits in seeking legal remedy even as they write to the MHA requesting immediate action.
A dialogue between the MHA/FCRA division and nonprofits will alleviate fears about delayed renewal, and speed up the processing of applications. The immediate impact of this is that it will enable critical ground-level work to continue.
The views expressed by the authors do not reflect the official position of RCRC.