Over the last year, several incidents of brutal violence against women and girls have dominated news headlines and discussions. Women's rights groups, civil society, activists, and nonprofits have been raising alarms about the spike in gender-based violence faced by women, non-binary individuals and trans people ever since the pandemic began. Despite state and union governments launching several initiatives to combat violence against women and girls (VAWG), the numbers from government and non-governmental agencies show a negligible reduction in VAWG. For instance, according to the National Crime Records Bureau (NCRB), when compared to 2020, crime against women rose by 15.3 percent in 2021.
The rate of crime against women (number of incidents per one lakh population) jumped from 56.5 percent in 2020 to 64.5 percent in 2021. The National Family Health Survey (NFHS)-5 confirmed the high prevalence of crime against women in India—around one-third of women have faced physical or sexual violence. While NFHS-5 showed a slight improvement in reducing VAWG compared to previous rounds, fewer women sought help while in danger. The analysis of NFHS-4 reveals that of those who experienced physical or sexual violence, only 14 percent reported seeking help in 2015–16, a sharp decline from 24 percent approximately a decade ago.
Hence, it is essential to understand the systemic barriers and challenges that plague government action in protecting vulnerable women and non-binary and trans people.

The cost of austerity
Governments globally are prioritising economic recovery from the COVID-19 pandemic. However, this recovery is accompanied by policies and laws that result in making women, trans persons and non-binary people more vulnerable to violence and poverty. Oxfam's report The Assault of Austerity: How Prevailing Economic Policy Choices Are a Form of Gender-Based Violence finds that more than 54 percent of the countries planning to further cut their social protection budget in 2023, as part of new austerity measures, already offer minimal to no maternity and child support.
Austerity policies, which are increasingly becoming the norm across the globe, are weakening labour and social movements.
Austerity policies, which are increasingly becoming the norm across the globe, are weakening labour and social movements. They result in loss of rights and entitlements and reduce the collective bargaining powers of women, trans individuals, and non-binary people. Measures to cut social spending, often called fiscal consolidation or austerity, are passed and implemented by national governments. However, the role that international financial institutions play in pushing these policies is often overlooked. According to the Oxfam report, 85 percent of the 107 loans negotiated between the International Monetary Fund and 85 national governments (including India) to respond to the COVID-19 crisis indicate plans to undertake 'fiscal consolidation', that is, austerity, during the recovery period.
The de-prioritisation of the needs of the vulnerable and the effects of the global trend of austerity are visible in India. In addition to being subjected to interpersonal gender-based violence, women in India find it more difficult to seek employment and financial independence due to discrimination. India has one of the world's lowest female labour participation rates (LFPR). In October 2021, Oxfam India's Discrimination Report indicated that women in the country remain discriminated against in the labour market due to societal and employers' prejudices. Women from Dalit, Adivasi, and Muslim communities are disproportionately affected due to a lack of systemic action. Trans and non-binary people's experiences and realities of everyday violence continue to be excluded from crucial government surveys and data sets such as the NFHS, Unified District Information System for Education (UDISE), and Periodic Labour Force Survey (PLFS).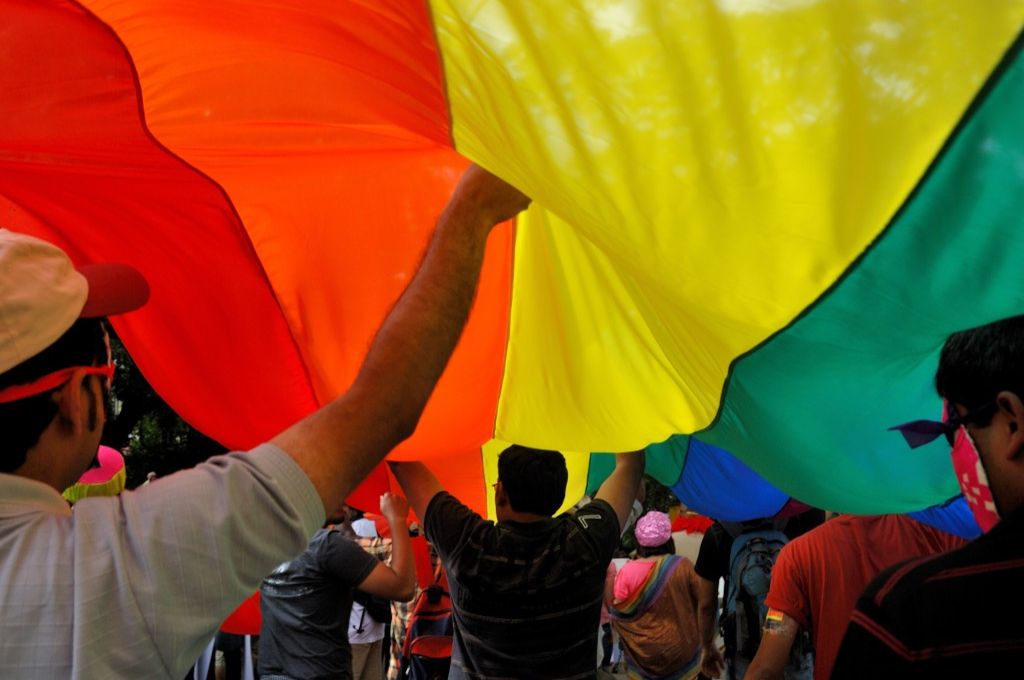 An inadequate response
The grim reality of widespread interpersonal and systemic violence faced by women, trans persons, and non-binary people in India is not adequately reflected in the state and Union governments' budgetary response. Oxfam India's analysis of the Union Budget 2020–21 estimated that allocations are not even a fourth (25 percent) of what would be required if we were to reach even 60 percent of the survivors. The numbers obtained from the Union Government's gender budget—a compilation of allocations of women-centric schemes—instead show a decline from 4.4 percent in 2021 to 4.3 percent in 2022. Furthermore, the pre-pandemic gender budget was 4.72 percent of the total expenditure. The schemes specifically meant to focus on initiatives related to women's safety were allocated INR 562 crore in FY 2022–23 as compared to INR 587 crore in the previous year.
In the immediate term, imagining violence-free lives for Indian women would mean allocating at least INR 10–11,000 crore in the upcoming budget to programmes that prevent VAWG. Almost half of this amount needs to be put into the women's helpline, one-stop centres, shelter homes, and other services that directly help women. Without concrete government action, resource-crunched nonprofits and women's groups continue to run these services.
Even though a higher budget for women's welfare is the most sensible step, the logic of austerity is a barrier.
The protests by India's ASHA and Aanganwadi workers are a consequence of gendered austerity pushed by the government and IMF over the last few years. Their demands for higher pay, better working conditions, and social security are being met with backlash by the government and authorities. Even though a higher budget for women's welfare is the most sensible step, the logic of austerity is a barrier. Meanwhile, the threat of shutdown due to budget cuts looming over Childline 1098—a helpline meant to prevent child labour, sexual abuse, violence, child trafficking, addiction, runaways, child health, child marriage, and homelessness—is going unnoticed.
An alternative approach
The real reason behind lower budget allocations for the welfare of women and trans and non-binary people is not lack of money and resources. Over the last few years, Union budgets and COVID-19 recovery packages, which cut down allocations for women's welfare, have offered handsome subsidies, tax cuts, and incentives worth lakhs of crores to businesses and start-ups, prioritising corporate profits over women. This is indicative of the government's mismatched priorities under the guidance of austerity policies that combine neoliberal capitalism and patriarchy to push women into the cycle of violence and poverty.
There are some immediate steps that governments, advocacy groups, feminist organisations, and civil society groups can advocate for. Historically, feminist movements have offered better alternatives to neoliberal economics and patriarchal budgeting practices. The government should take inspiration from these to reverse the trend of widespread gender-based violence in India.
It is imperative to rapidly increase the gender budget to combat violence against women, trans persons, and non-binary people. The government can obtain this additional budget and resources by taxing billionaires, big businesses, and corporations who made exorbitant profits during the pandemic.
The urgent adoption of feminist budgeting practices that place the needs of women and trans and non-binary people at the centre is important.
The revenue collected from taxing the rich must also be allocated to develop universal public services and prevent the privatisation of essential services.
The power of governance and policymaking must be shifted in favour of women, trans individuals, and non-binary people. This power shift will require funding of grassroots feminist movements and their advocacy to change national laws and policies.
At a more significant level, the strategies and policies meant to promote the welfare of India's women must be decided by the people of India, and not be dictated by international financial institutions that are not accountable to Indians.
—
Know more