On July 28, 2020, MacKenzie Scott shocked the philanthropic community by donating USD 1.7 billion to 116 nonprofits around the world. A significant amount was granted to organisations focused on issues of equity, with noteworthy support to leaders of colour and those identifying as LGBTQIA+. The surprising part was the unrestricted nature of the grants, which were made without recipients having to go through an application process. In order to be vetted, a little more than half of the organisations were asked to meet consultants who represented the donor—but that was the extent of the selection process.
The only expectation from recipients was an annual three-page letter to the donor for the three years following the receipt of funds. Since then MacKenzie has followed the same approach to donate approximately USD 13 billion as of spring 2022. As a frame of reference, the Bill & Melinda Gates Foundation granted USD 6.7 billion in 2021.
The Center for Effective Philanthropy (CEP) recently undertook a research study to examine the impact of the unrestricted funds granted by MacKenzie. They sought to survey all nonprofits that received a gift from her in the first round of giving in summer 2020 through to the third round in summer 2021. CEP itself has received funding from MacKenzie, but this research was conducted independent of her grant, that is, through support from other donors.

Doubts surrounding big gifts
MacKenzie's approach is not considered particularly unique, but it is definitely unprecedented. The prevailing approach followed by many big donors and foundations is to give restricted grants accompanied by a rigorous application process and reporting requirements. The grants are restricted for a specific initiative only and are modest in size—both of which are not true of MacKenzie's grants. As a result, some have hailed her efforts as an example of 'trust-based philanthropy'—believing in an organisation's ability to use the funds granted by her as they deem fit.
Some critics worried that MacKenzie's sizeable donations might result in other donors pulling back their funding to those nonprofits.
Historically, foundations have preferred to make restricted grants for reasons that range from wanting to support a particular initiative to concerns about a nonprofit's capacity to absorb large amounts of funding. Before 2020, the proportion of unrestricted grants was stuck at approximately 20 percent, despite the problems posed by restricted grants such as the difficulty to plan and expand programmes. The process of applying for large grants is also time-intensive and, once secured, nonprofits have to often provide detailed reports on the impact of the funding.
Naturally, as MacKenzie announced the grants she made, there were doubts and speculations about the unintended consequences. Some critics were concerned that organisations might be overwhelmed by the gifts, which might lead to the misuse of funds. Others worried that MacKenzie's sizeable donations might result in other donors pulling back their funding to those nonprofits.
The lack of transparency in MacKenzie's selection criteria has also been criticised. Although grants are made to organisations and communities that have historically been underfunded, the process has been deemed inaccessible, with seemingly no way for organisations to make their case to receive funding.
Against the backdrop of these speculations and criticisms, CEP in their research study sought to answer three questions:
Do nonprofits believe this gift has increased their impact? In what ways?
How did these nonprofits allocate the grant? And why?
Have the nonprofits experienced unintended negative consequences of the gift? What have been the downsides of receiving this gift, if any?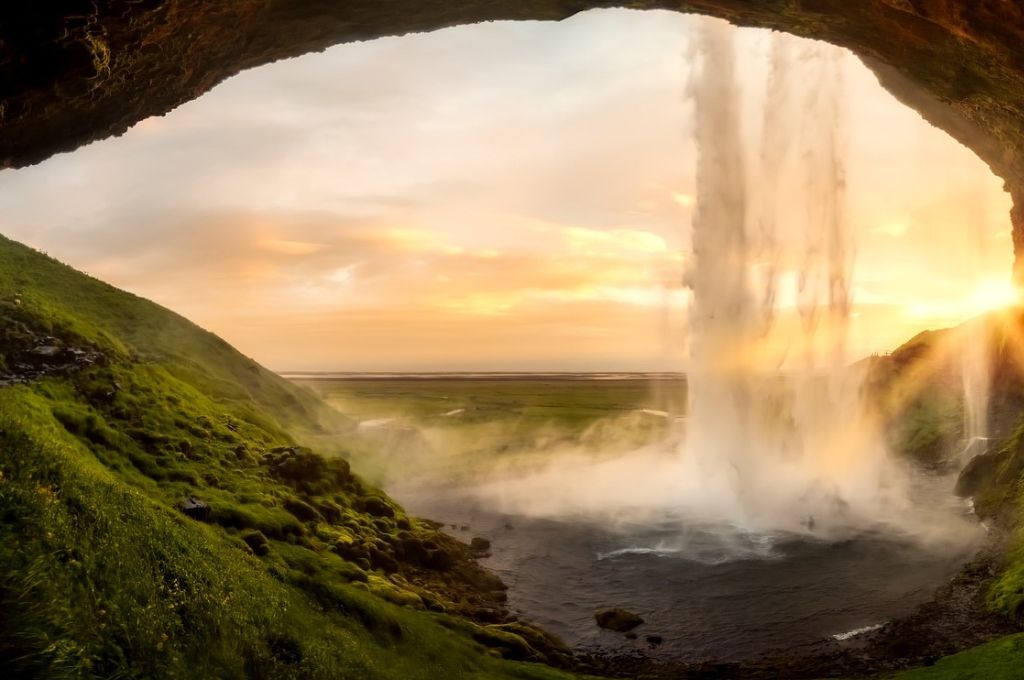 Key findings
Recipient organisations were larger than typical nonprofits with a median budget of USD 8 million prior to MacKenzie's grants and a median staff size of 50 members. To put that in context, the National Council of Nonprofits reports that 92 percent of nonprofits operate with a budget of USD 500,000 or less.
The data was collected one to two years after receipt of the grant. Here are some key findings from the study.
1. The grants were transformational
MacKenzie's gift was the largest grant that 88 percent of the responding organisations had ever received. Eighty percent of all recipients described the grants as transformational for their organisation and their leadership.
The grants assisted them in advancing equity more effectively to serve marginalised communities, particularly when it comes to racial equity and economic mobility.
Respondents also felt that they did not have to focus on fundraising all the time, as the size of the grants provided them some breathing room and allowed them to pursue opportunities that previously seemed inaccessible.
While some leaders do not believe that MacKenzie's grant will bring long-term financial stability as it is a one-time gift, two-thirds of them believe the opposite. They felt encouraged to plan for the future in a sustainable way, strengthening their organisational capacity and ability to invest in infrastructure.
The gifts allowed for a change in thinking in terms of possibilities. More than three quarters experienced a shift in their mindset—from one of scarcity to discovering an opportunity to innovate and reimagine their organisations. However, some also experienced self-imposed pressure to spend the gift well, provide something of value, and prove their worth
2. Uses of the grant
The core advantage of a large unrestricted grant is the freedom to choose how to use it. Given the size of the grant, most organisations are spending it across a range of programmes and operations and on their own financial health. Some are even regranting to others. The process of determining where to use the funds differs in this instance due to the open-endedness of the funding. It is more inclusive and involves more people. Some significant findings from the nonprofits surveyed are as follows:
Ninety-eight percent are using the grant for new or existing programmatic work that aligns with their mission.
To tackle the volatile nature of funding, more than 90 percent are using the grant to create financial reserves, a fund for special opportunities, or to raise more money.
Approximately 90 percent are using the fund to build capacity by hiring more staff, increasing benefits for existing staff, upgrading infrastructure, and providing professional development. Organisations led by people of colour were found to be more likely to undertake such activities.
Approximately 40 percent are regranting some of the funds they received from MacKenzie.
Approximately 80 percent reported spending or planning to spend some of the funds on collaborations and partnerships.
3. Challenges brought on by the grant
The study finds that few nonprofits have faced challenges or disruptions as a result of receiving a grant from MacKenzie.
More than half the nonprofit leaders surveyed report that MacKenzie's grant has made fundraising easier.
The challenges, as stated by a third of the responding organisations, mainly stem from having needs that couldn't be met even with the help of MacKenzie's gift. These range from finding it difficult to choose between the many issues that need to be addressed in a community to picking between different organisational needs. However, despite such dilemmas, the gifts did bring a sense of validation, confidence, and credibility to recipients due to the stature of MacKenzie.
More than half the nonprofit leaders surveyed report that MacKenzie's grant has made fundraising easier. Other foundations and donors did not pull back their funding, as some had feared they would, but some nonprofits did find themselves explaining that they still needed funding. Approximately three quarters of the nonprofits felt confident in asking for more funds and being strategic about selecting the restricted grants they receive, using MacKenzie's grant as leverage. They are learning to think bigger in terms of possibilities in the work they do and in fundraising. The grant has encouraged them to have a strategy in place should they receive this type of funding.
Given MacKenzie's divergence from the prevailing funding approach, nonprofits are hoping that others will also take inspiration from her in being less restrictive and trust them to allocate funds. Organisations appreciate MacKenzie's trust-based approach, her focus on equity, and the way in which she has challenged norms. Although none of the methods are new, the scale at which they have been employed has garnered interest and generated debate in philanthropic and nonprofit circles.
* This article was updated on 11th December 2022 to correct an error. An earlier version of the article said "Recipient organisations were larger than typical nonprofits with a median budget of USD 8 billion prior to MacKenzie's grants", this number has been changed to USD 8 million.
—
Know more
Watch this TED talk to learn why the way we think of charity is wrong.
Listen to this podcast episode on the role of trust and power in philanthropy.
Read about high-impact funding strategies that funders can employ.