Navendu Mishra is the co-founder of Agrini in Seoni, Madhya Pradesh. He has played an important role in shaping various national and state groups such as Commutiny, Madhya Pradesh Youth Collective, and vartaLeap. Recently, Navendu and his colleagues started working on a nation-wide movement called Shiksha Satyagrah, which aims to start a socio-political dialogue around education in the country. Navendu has received the Changeloom Learning Fellowship, Plus Trust Fellowship, IIM Lucknow Prerna Fellowship, and Wipro Seed Fellowship for his community activities.
Articles by Navendu Mishra
---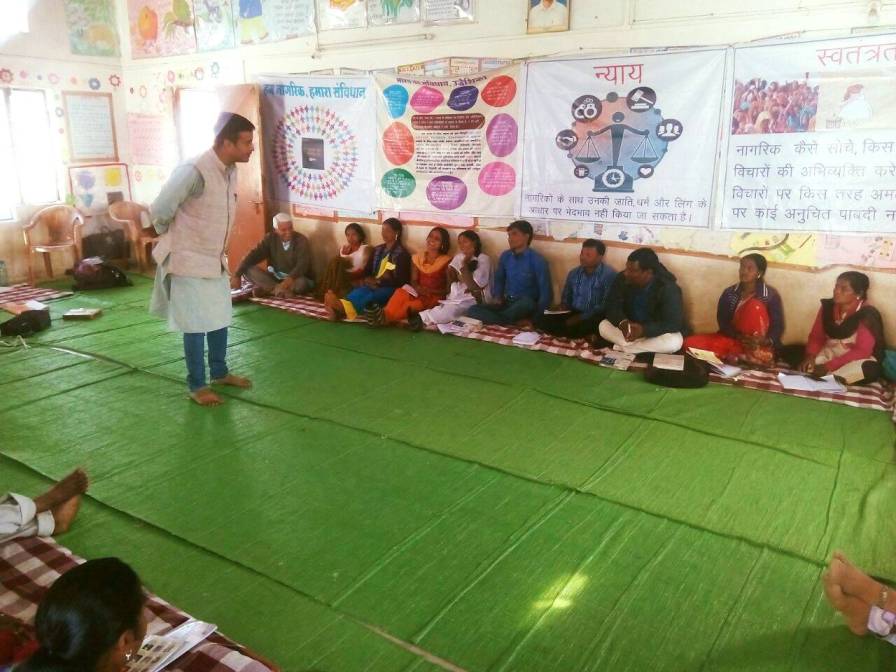 ---
December 7, 2020
Dismantling the information gap
A day in the life of a grassroots activist who is on a mission to promote constitutional literacy, and ensure that education is accessible to all.