---
A farm of one's own: Why women want to be farmers 
Osmanabad district, Maharashtra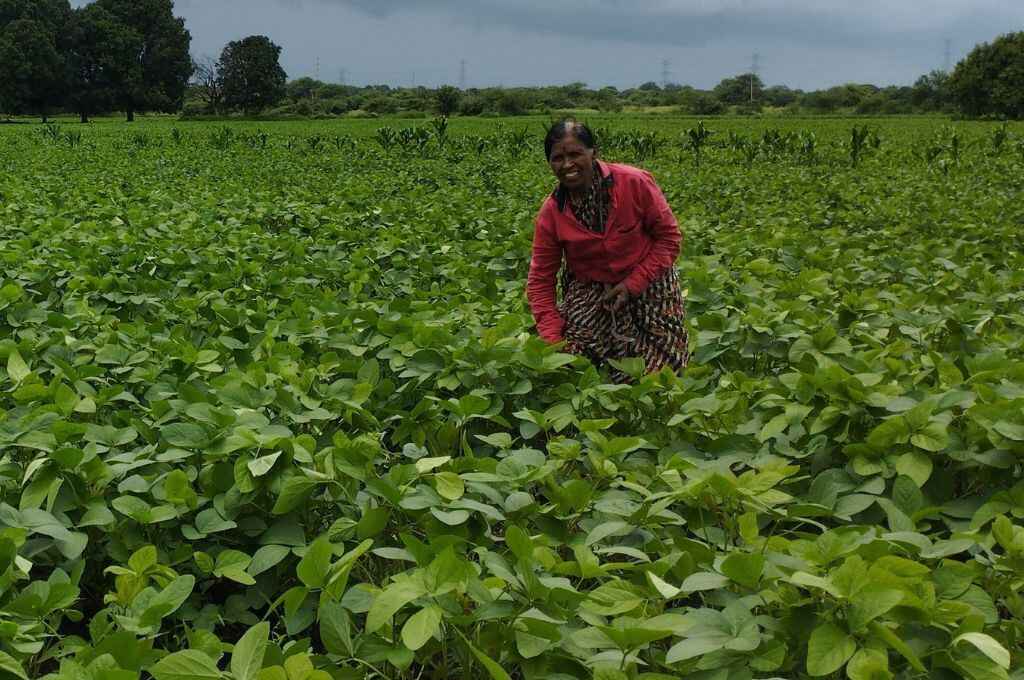 I have been a farm worker in Bamani village, Osmanabad district, Maharashtra, for more than a decade now. My village lies in the drought-prone Marathwada region where farmers incur huge losses in the years of drought, which means my income that comes from working on their farms also suffers. I make only INR 200 a day, which isn't enough to support my family and invest in my child's future.
In recent times, I have seen many women in my village take up farming using bio inputs after receiving training from Swayam Shikshan Prayog (SSP), a nonprofit that works with rural women entrepreneurs. Following SSP's one-acre farming model, the women asked for ownership of a small piece of land from their families; once they had that, they started taking decisions about farming. They grew nutritious crops, their families were no longer dependent on buying food from the market, and over time they also had enough surplus to sell and earn from. These women are seeing an increase in their income, and their family's health has improved too. So I thought, why not give it a try?
Having made up my mind, earlier this year I reached out to my mother-in-law who had inherited a plot of land from her mother, but she refused to give me any share of it. I decided to break my savings of INR 2.4 lakh and borrow INR 60,000 more from a cooperative to buy half an acre of land. Like other women, I chose to grow multiple crops on my plot of land, including soya bean, moong, urad (black gram), and vegetables. I grew nutritionally diverse food crops for consumption at home and soya bean because it is a cash crop.
However, despite working on farms for so many years, I soon realised that I did not know much about the many challenges of farming. When I worked on others' land, I just followed their instructions.
A part of the soya bean crop that I grew this year was destroyed by snails; I will have to make do by selling what is left. I am learning how to keep pests away by using chemical-free biopesticides, and I have also taken a loan with SSP's help to start an agri-allied business, such as making vermicompost or dairy farming, to diversify my income source. Since I have a small amount of land, what I am growing on it is enough to feed my family, but I need to do more to be able to pay for my child's school education.
Rekha Pantre is a farmer in Bamani village, Maharashtra.
—
Know more: Learn how smallholder farming can be made viable through simple and consistent innovation.