---
No identity for married women in Maharashtra
Pune district, Maharashtra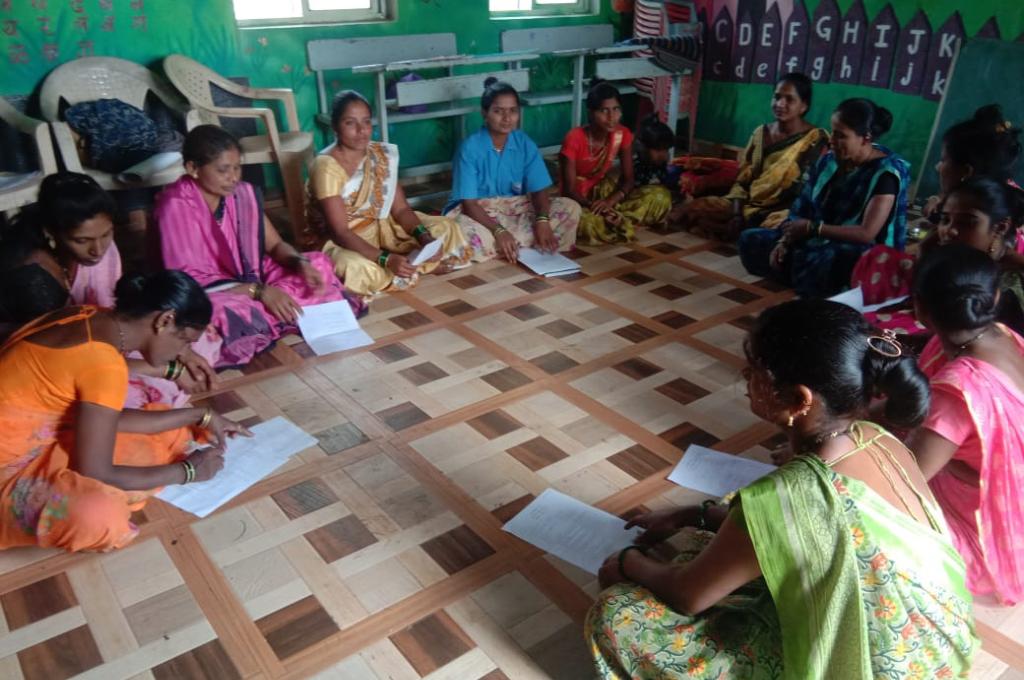 In rural and urban Maharashtra, owing to cultural traditions, many women change both their first and last names when they get married. For instance, a woman named Lakshmi Jagtap could assume the name Kalpana Dhumal. And as is the norm, they also move out of their parental homes and move in with their husband's family, often in a different village. When women thus acquire completely new names and addresses, it becomes necessary for them to update proofs of identity such as their Aadhaar and PAN cards; otherwise, they can't even open a bank account, or apply for a ration card or an LPG connection.
A marriage certificate becomes crucial in such cases because it mentions the woman's new name, and can then be used to update her information on other documents. However, as the rural development team at Jnana Prabodhini found out during a survey in 10 villages around Velhe—a block headquarter in Pune district—barely 44.7 percent of the women knew that their marriage was registered in government records. This lack of awareness existed despite the proximity of Velhe to Pune, a major city, and the well-established migration patterns between the two. Many women didn't even have their lagna patrika (invitation card), which could help in applying for the certificate.
Unsurprisingly, most of these women didn't have a bank account. But that's not the only problem with not having a marriage document in Maharashtra. If a woman without proof of marriage gets divorced or deserted, she has no identity to claim her rights or access any government schemes because in the official records, she doesn't exist. The only assets that she can claim in such a situation is the streedhan (wedding gifts received from her friends and family). But a mere 12 percent of the 144 women we surveyed had the actual purchase receipts of those gifts.
Bageshree Ponkshe and Ojus Deolekar contributed to this article.
Dr Ajit Kanitkar is a researcher and policy analyst based in Pune. Suvarna Gokhale heads the Stree Shakti Grameen department of Jnana Prabodhini.
—
Know more: Learn how the Jan Aadhaar card makes it difficult for divorced women in Rajasthan to return to school.
Do more: Connect with the authors at [email protected] and [email protected] to know more about and support their work.