---
The sick tea gardens: Workers seek alternative livelihoods
Alipurduar district, West Bengal; Jalpaiguri district, West Bengal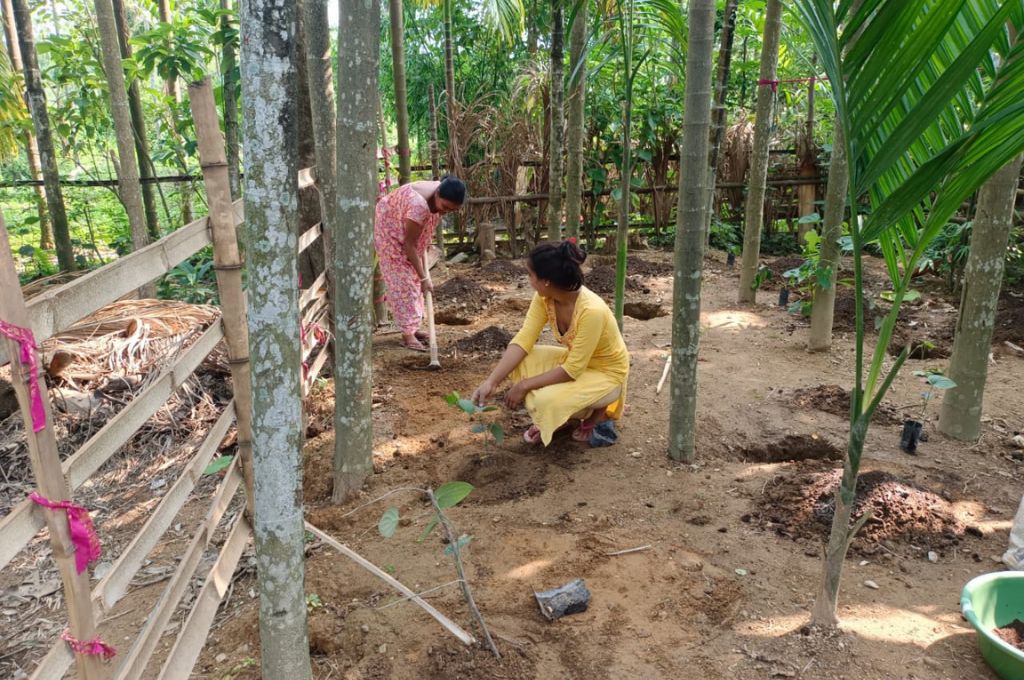 There are 150 tea estates in the Dooars in West Bengal spread across the Jalpaiguri and Alipurduar districts. The tea garden workers are mostly Adivasis from the Chhotanagpur plateau of Jharkhand. They, and many other families from Chhotanagpur, were taken—often by force or deception—to the estates during the British colonial rule through the infamous 'coolie trade'.
In most cases, one member of each family is a permanent labour in the tea estate and one or two other members work as seasonal labour when there is more demand for work. The permanent workers receive a wage of INR 232 a day and, by and large, get to work for 275–290 days a year. Seasonal workers may get a maximum of 200 days of work as per the requirements of the garden. In a majority of cases, the income of a household doesn't exceed INR 6,000.
The number of days of work, and thus the actual earnings for both permanent and seasonal workers, depends on the condition of the garden. In the gardens that are running profitably, the workers' conditions are far better in terms of number of days of employment and the provision of other facilities such as water and sanitation. However, many of the gardens in the Dooars area have been declared 'sick' under the Plantation Labour Act, 1951, and the Sick Industrial Companies (Special Provisions) Act, 1985, due to issues such as financial losses, non-payment of wages, and non-payment of provident funds.
For more of Assam tea to be profitable, the standard average yield of tea estates in the Dooars area should be 2,000 kg per hectare, but not even one-third of the tea estates meet the criteria. Most of the gardens have older plantations because of which, over time, the average yield of the gardens has declined.
The tea gardens could be rejuvenated by replacing the old plantations with new ones. But the individual tea garden owners, who often take these gardens on a 30-year lease, aren't interested because the gestation period for new tea plants is generally five to eight years, which doesn't benefit them.
Now, the workers in certain sick tea gardens, with the support of local nonprofits such as KABIL, are starting to supplement their income with other activities. For example, as part of MGNREGS work, they are digging a small pit on the land attached to their home and using the dug-up soil for hilling the areca nut trees that belong to the family. They are also growing black pepper around each of the areca nut trees and establishing a kitchen garden in the rest of the area.
Dibyendu Chaudhuri works in the research and advocacy unit at PRADAN.
—
Know more: Learn why the Hill Pulyas of Kerala had to learn Malayalam to claim their land rights.
Do more: Connect with the author at [email protected] to learn more about and support his work.