When it comes to promoting 'healthy' behaviour, governments have a wide range of channels at their disposal. Media platforms, online advertising, celebrity endorsements to influence public opinion, public service messages over the phone (such as India's COVID-19 caller tune), text message blasts (such as the Kerala government's SMS campaign on COVID-19), or a combination of these elements can be used.
However, in a country like India, despite large annual spending by the government on health-promoting information campaigns, there exists a low demand for highly effective health products such as contraceptives, seat belts, or certain vaccines.
This could be due to a lack of awareness—either about the potential benefits of these products or about the adverse consequences of not adhering to health directives. Lack of demand may also be due to existing social norms, general misinformation, or behavioural biases that make individuals less likely to invest time or money in the present in order to realise a future benefit.

While COVID-19 cases surge in countries around the world and governments contemplate the rollout of vaccination drives, it is useful to think of how providing information can promote desirable behavioural changes.
Today, as an infodemic rages alongside the pandemic, behaviour change decisions may depend on a critical factor: The distribution of similar choices among peers such as friends, colleagues, acquaintances, and community members. Here's how:
Nudging behaviour through trusted peer networks
In a media environment characterised by complicated and often conflicting stories, trust in a source of information is paramount. Research finds that information acquired through our peer network can result in substantial changes to our beliefs, since we tend to trust these sources a great deal.
In a recent randomised evaluation on the impact of information campaigns on behaviour change, researchers sent out 2.5 minute video clips to 25 million individuals in West Bengal, India. These clips were a part of a celebrity messaging campaign that promoted health-preserving behaviour to combat COVID-19. It featured a local celebrity who encouraged healthy behaviours such as physical distancing, washing hands, and reporting symptoms to community health workers.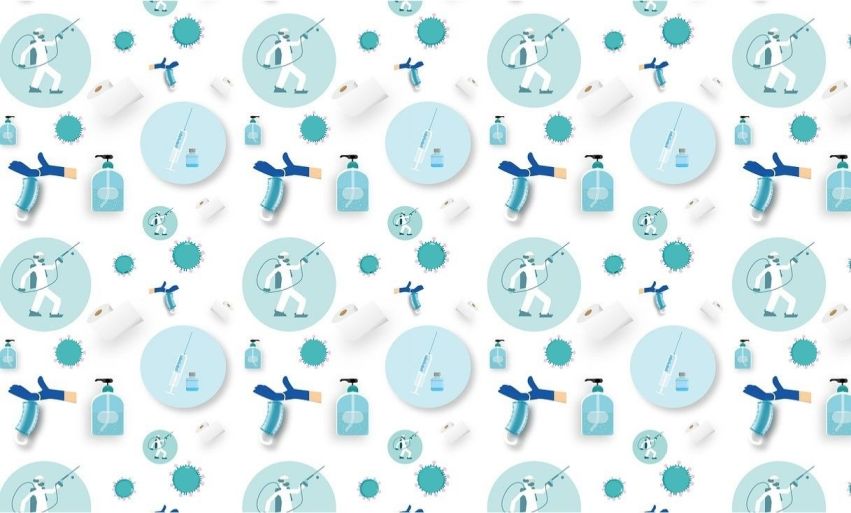 The study found that the video clips managed to double the reporting of health symptoms to community health workers and decrease travel outside one's village. Moreover, the magnitude of the behaviour change was similar between those who received the video messages and others in the community who did not, suggesting significant diffusion of the video's messaging among community members.
A short message by a respected, well-known public figure can nudge people's behaviour.
These results suggest that even when people are inundated with health advisories, a short message by a respected, well-known public figure can nudge people's behaviour. Both recipients as well as non-recipients of the message benefit, by virtue of the latter observing the former's behaviours, and then doing the same.
Mobilising 'gossips' to promote healthy behaviors
In Haryana, a state in India with historically low levels of immunisation among children, researchers, in 2016-2017, experimented with information campaigns. They deployed information campaigns across multiple channels to spread awareness about local immunisation camps over the course of a year. This included sending text message blasts with vaccination reminders to participants in the study, as well as diffusing information through existing village networks.
These 'gossips' were well-connected and trusted individuals who could be used to actively spread information to several villagers.
Details regarding these camps (along with information about vaccination benefits) were planted in villages, either through randomly selected community members or through 'gossips'. These 'gossips' were well-connected and trusted individuals (nominated by community members themselves) who could be used to actively spread information to several villagers.
Researchers found that in villages that deployed 'gossips', an average of 23 children attended each monthly immunisation camp during the programme. This was an increase of 27 percent compared to villages with randomly selected information seeds, an effect that persisted for the entire duration of the programme. Moreover, the study also found that despite text messages reaching a large number of people, they did not lead to increased immunisation. At least 34 individuals on average received direct text message reminders, while only six 'gossips' were contacted in every village, reinforcing that trust and community networks can make for more effective tools for information campaigns.
Studies evaluating the impact of peer influence on various other health behaviours in other parts of the world have found similarly encouraging results. For example, we've seen this through the adoption of contraceptives among women in Bangladesh, the use of bed nets for malaria prevention in Kenya, and handwashing campaigns in Peru.
Designing effective information campaigns
As the COVID-19 pandemic persists, governments face the challenge of promoting preventive behaviours such as handwashing and mask-wearing among millions of citizens. Simultaneously, they must ensure that enough individuals choose to get themselves vaccinated, in order to achieve herd immunity.
Information campaigns aiming to create behaviour change should include community-driven approaches as well.
As we embark on another mass vaccination campaign, it is helpful to think about strategies that have worked in the past, particularly India's polio eradication campaign. National and state governments successfully vaccinated nearly 200 million children every year by partnering with international organisations, local bodies, and celebrities, to raise awareness through advocacy campaigns. Currently, the COVID-19 vaccine communication strategy laid out by the Ministry of Health and Family Welfare aims to alleviate public apprehension about the vaccine. It also aims to encourage its uptake by disseminating timely, accurate, and transparent information. This is broadly planned to be achieved through expert endorsements, the establishment of a response cell to make sense of media discourse, and deploying frontline workers to engage directly with the community.
Amid a public health crisis like this, effective communication and subsequent behaviour change hinges on individuals' trust in a source of information. At a time when conflicting claims inundate the media, the inherent trust among community members makes peer-to-peer transmission a powerful information vehicle. Therefore, in addition to traditional messaging, information campaigns aiming to create behaviour change should include community-driven approaches as well.
—
Know more
Watch this video that explains behaviour change communication, particularly with regard to health.
Read this explainer on who will get priority for COVID-19 vaccination in India along with other FAQs.
Explore results from J-PAL's social networks-based interventions in South Asia, and learn more about how adherence to COVID-19 guidelines can be increased.
Do more
Enrol in J-PAL's online courses to learn more about using an evidence-based perspective to tackle development challenges.