Everyone needs a break from the monotony of studying reports, evaluations, and case studies—read on for some respite.
What we're reading
1. Dreamers by Snigdha Poonam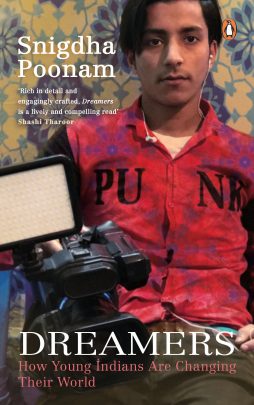 Snigdha Poonam's first book, Dreamers, illustrates the India that everyone talks about, but few know or understand. Through the conversations she has with young men—and one woman—in cities as diverse (and yet as similar) as Ranchi, Indore, and Allahabad, we are able to get a glimpse into the lives, aspirations, and ambitions of the young in small-town India.

Like the reviews from Scroll.in, Financial Times, and The Guardian will tell you, Poonam's style of writing is easy, perceptive, and more importantly, free of judgement.
Related article: The social sector in India has a diversity problem
2. "She is one of us. If it is her today, it could be us tomorrow"
The intersection of caste and gender leave Dalit women 'double oppressed'. This article features Dalit women's collectives, highlighting how "Dalit women have been left outside the Dalit movement and mainstream feminism for too long," and how their efforts call out the systemic failure to protect them and their families.
A brainchild of the All India Dalit Mahila Adhikar Manch (AIDMAM), the Dalit Mahila Swabhiman Yatra is the largest challenge to caste-based sexual violence in Indian history. The march, led by survivors and activists, aims to end the silence on caste apartheid. As a part of this fight, AIDMAM, released a report —Voices Against Caste Impunity: Narratives of Dalit Women, at the United Nations Human Rights Council at its 38th session in Geneva.
To participate, you can view the dates of their US tour here.
What we're following
1. I Am Like Other Girls – @iamlikeothergirls
There has always existed a culture that pits women against women. The fact that phrases such as, "you're not like other girls" are still used, that too as compliments, says enough about how far we still need to travel when it comes to changing patriarchal gender norms.
This phrase was also the motivation behind starting 'I Am Like Other Girls', an Instagram handle that asserts how it's impossible to generalise femininity, and, how being like other girls is not a negative thing.

The sanitary pad brand Always recognised this too, highlighting in their #LikeAGirl campaign how behaving 'like a girl' should never be an insult. Hopefully more individuals and companies follow suit.
2. Wikipedia edit-a-thons
Wikipedia has a glaring gender disparity when it comes to editors, and even content. According to a study conducted by Wikimedia Foundation (the nonprofit entity that owns Wikipedia), globally only nine percent of Wikipedia editors are women. In India, the number is even lower, just three percent. Fewer women and trans editors results in Wikipedia's content being gender-biased.
Feminism in India conducts edit-a-thons, where the missing or underrepresented presence of women on Wikipedia is addressed, and participants build and edit Wikipedia pages to include this information. In April of this year, they hosted an edit-a-thon on Trans Activists in collaboration with India HIV/AIDS Alliance. You can follow them on Facebook to find out details about their edit-a-thons, and how and when you can join one next.
What we're watching
1. RSA Animate and the art of well-told stories
RSA Animate is a video series that breaks down big ideas using beautiful illustrations. We like it because the videos are innovative, accessible, and easy to follow. Some of our favourites include Economics is for everyone, Crisis of capitalism, and Changing education paradigms.
Related article: Hierarchy of needs for nonprofits
2. Better Life Foundation hits close to home
The subtle humour and observations about class, and the patronising–though well-intentioned—attitudes people have towards the underprivileged are the highlight of Better Life Foundation,  a mockumentary web-series about a struggling Indian nonprofit.
The acting is effortlessly funny and relatable. And for everyone who works in the social sector – the cracks at fundraising, bureaucracy, and donors alone make the series worth watching.