Globally, there are nine heads of state and eight heads of government who are women, and 56 of the 146 nations (38 percent) studied by the World Economic Forum have had a female head of state or government for at least one year in the last fifty years.
In India, women make up only 11.8 percent (64 MPs) of the 542-member Lok Sabha and 11 percent (27 MPs) of the 245-member Rajya Sabha. There are only six female ministers in the Union Cabinet. According to the Economic Survey 2018, of the 4,118 members of legislative assemblies (MLAs) across the country, only nine percent are women. But there are more than a million women elected to the three-tier Panchayati Raj Institutions (PRI) of local governance.
Women representatives as potential change agents
In 1992, the Government of India passed the 73rd and 74th Amendments to the Constitution to adopt a decentralised model of governance and to strengthen participation and inclusion; the Amendments also mandate the reservation of seats for women, Scheduled Castes (SC), and Scheduled Tribes (ST).

Studies show that reservations have improved women's participation in the public sphere.
Though naysayers talk about how most women are proxy candidates for their male relatives, there are studies to show that reservations have improved women's participation in the public sphere. 'Most studies reveal that women in local government pay particular attention to addressing the needs and interests of women whether this means investing more in water, nutrition or children's education'.
The change though is slow
Centre for Catalyzing Change's Pahel initiative that works in ten blocks of four districts in Bihar to promote the participation and leadership of elected women representatives (EWRs) has thrown up some interesting insights. The project—which is supported by the David and Lucile Packard Foundation—has been running since 2006, and hence there are learnings across three election cycles.
Low self-esteem translates into longer lead times
Initially, most EWRs feel that they do not have the professional skills or knowledge to successfully participate in meetings or decision-making processes. Also, for many women, it is the first time they are stepping out of the domestic domain and therefore they feel they need the support of their male relatives (mostly husbands). When they do attend meetings, they often lack the confidence to raise their own opinions and priorities.
Patriarchal barriers add to the problem of limited capacities
The potential of elected Panchayat members—whether male or female—as agents of change is widely recognised and many schemes and programmes, such as Community Action for Health and School Management Committees, mandate a lead accountability role for them. However, the lack of role clarity and their limited capacities act as a barrier and in the case of women representatives, patriarchal barriers compound their difficulties.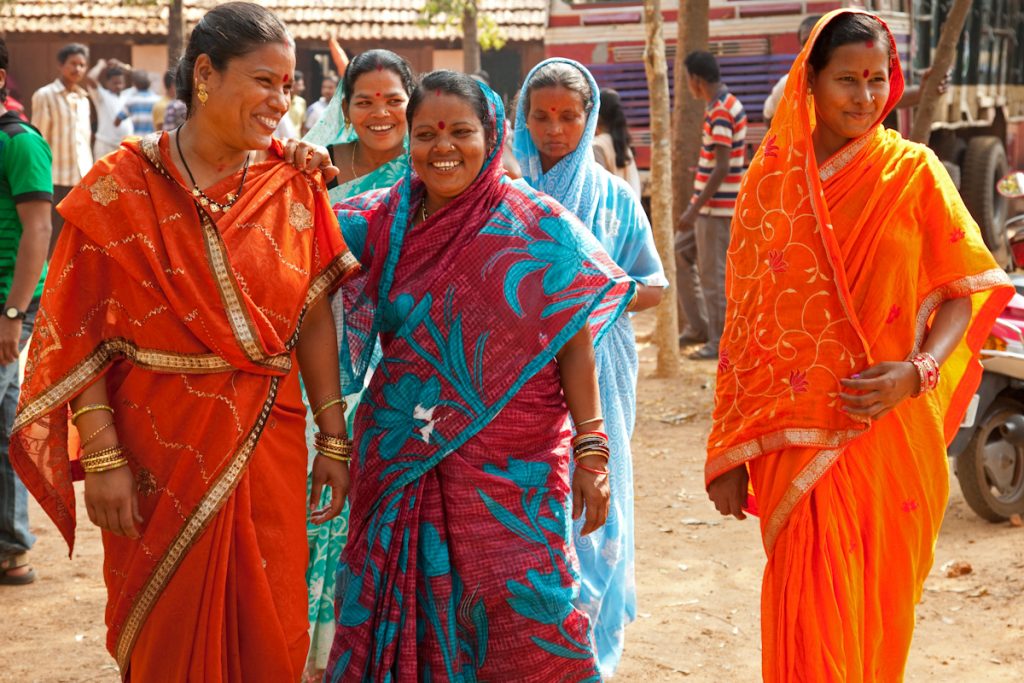 Strategies that work
Given the multiple barriers and exclusions of gender, caste and class that EWRs have to negotiate, one-time inputs and mere provision of information through campaigns and information packages is simply not enough.
Regular mentoring, during their entire tenure, is critical
At Pahel, a structured three-day training module takes EWRs through their roles and responsibilities, and focuses on improving communications skills, understanding gender-based discrimination and structural patriarchy, and finally equips them to monitor the quality of public health services.
Thereafter, the mentoring process continues through quarterly orientation sessions and support to meet government officials to raise service-level gaps. EWRs are mentored for most of the electoral cycle to understand the functioning of PRIs, identify issues in their constituency as well as push for solutions and accountability for basic services like health and education.
Important to continuously monitor the quality of trainings
Government training institutes in most states have structured training programmes for newly elected Panchayat representatives. But given the sheer number of representatives and the multiple exclusions faced by women members, there is a need to repeat and reinforce these trainings at regular intervals.
Needless to say, for large-scale training programmes, rigorous monitoring of the quality of trainings is critical.
Providing tools builds confidence
Women leaders were initially equipped with pictorial checklists to monitor the quality of health services in their constituencies which helped them generate their own evidence of gaps in quality and access which they could place before service providers. Given that 49 percent EWRs had their own mobile phone and 42 percent had access to a mobile phone in the family, Pahel piloted mShakti, an IVRS platform to test the feasibility and effectiveness of monitoring of service delivery by EWRs, which they could then report back via their mobile phones.
Tech-based solutions provide critical information and training inputs to women PRI representatives.
In the age of technology and widespread access to mobile phones, technology-based solutions might be useful to reinforce training inputs and provide critical information that will give women Panchayat representatives the confidence to play their leadership role with success.
The Pahel endline showed an increase of 58 percent in knowledge about their responsibilities as PRI members and a 32 percent increase in awareness of different components of reproductive health (as compared to the baseline numbers four years earlier). As a result, nearly 83 percent EWRs were attending at least one Panchayat-level meeting and meetings with officials every quarter.
No looking back
During our time in Bihar, we've seen the women leaders evolve as development catalysts in their wards and panchayats. While they were mentored to take action on improving health services, they applied similar strategies to intervene in schools, ensure access to entitlements, roll-out infrastructure improvements and drive flood relief. For most of them the motivation was the respect gained from their family members and communities:
"Now people refer to my sons as the Ward Member's sons, which is something unusual in our society." -Ward Member, Muzaffarpur, Bihar
"In this man's world, educated people like the Block Development Officer and other officials would not notice me. Now I can ask them to do their work." -Ward Member, Sitamarhi, Bihar