A mountain of sorts stands at the eastern end of Delhi. As you get closer, it becomes apparent that the mountain is a giant heap of garbage known as the Ghazipur landfill. It is a source of informal employment for hundreds of people.
I first visited Ghazipur in 2017, and over the years I have witnessed a series of initiatives undertaken to recycle the disproportionate amount of waste produced by the city on a daily basis. In what appears to be a sign of change, the sight of burning garbage has been replaced by giant machines installed by the local municipal corporation to segregate, recycle, repackage, and supply waste back into the economy. Approximately 20 backhoes and excavators and 15 waste separators and sieves (trommels) are kept running through the day; none of these were present during my visit in 2017.
A range of businesses are dependent on the waste that is segregated at the site. This includes plastic, metal, fabric, polythene, glass, as well as various materials that are used to make sanitary tiles, manure, and more.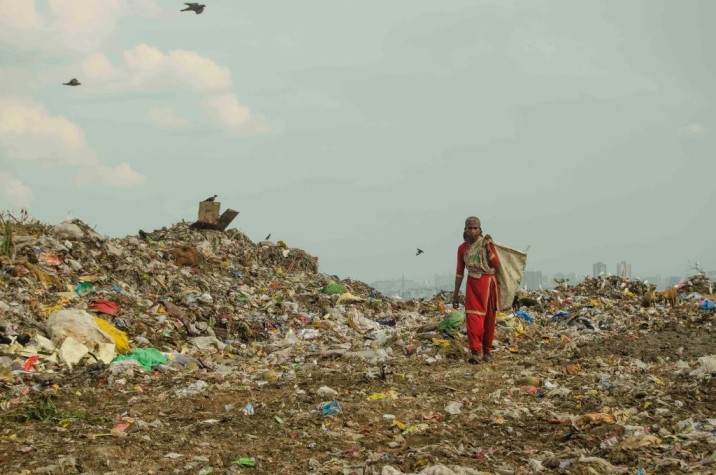 Every day hundreds of ragpickers toil at the landfill, making a living out of garbage.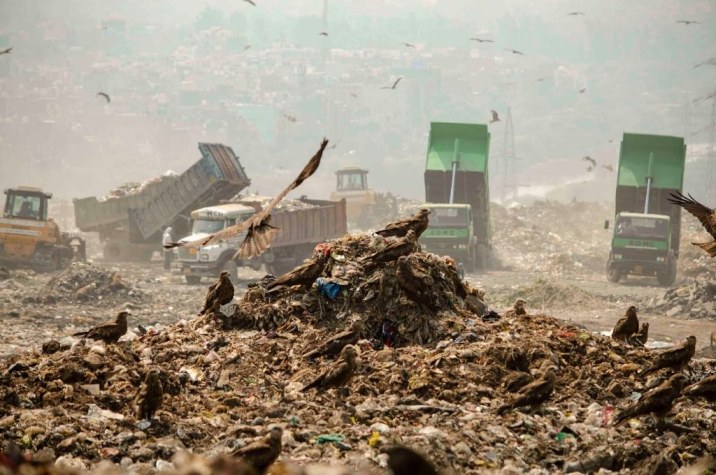 Eagles await their turn as the trucks dump the garbage.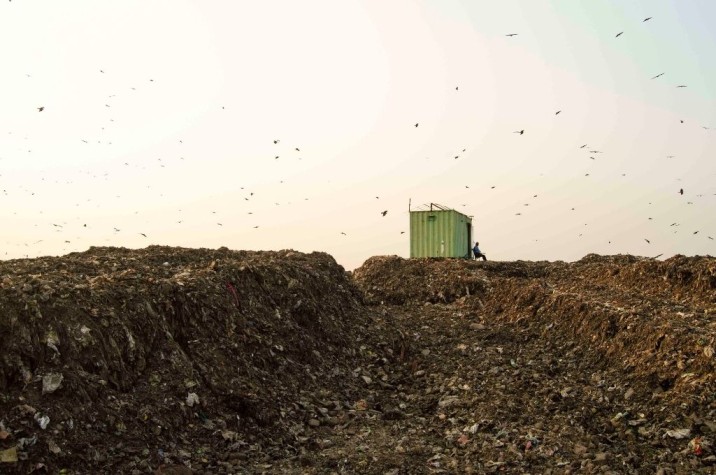 Hailing from the town of Mau in Uttar Pradesh, Mr Dubey is employed as a watchman by a private security agency that is contracted to provide personnel to the landfill. Stationed at the very top of the heap, his job is to keep a watch on the recycling set-up.
Kebal Singh works as a truck driver at the landfill, where he has spent the last three decades of his life.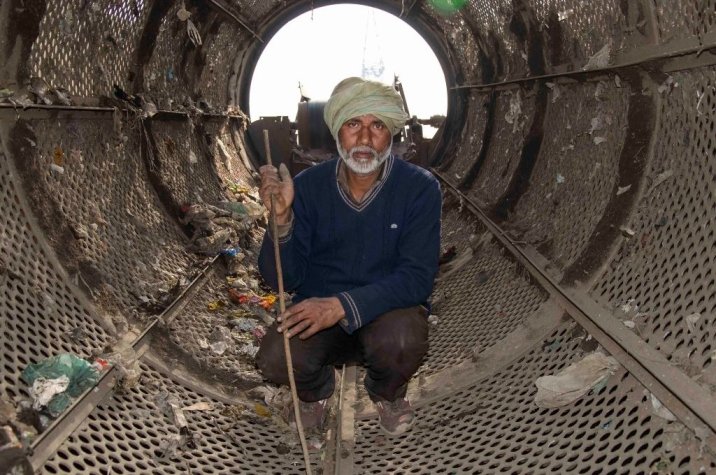 Trommel screens help in waste segregation—they act as sieves and filter out materials of a certain size.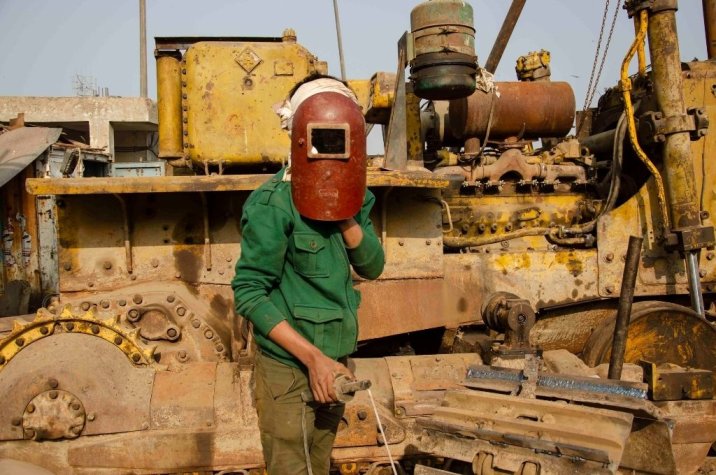 The machines work constantly and undergo significant wear and tear. A team of on-site mechanics and welders are responsible for fixing and maintaining the machines.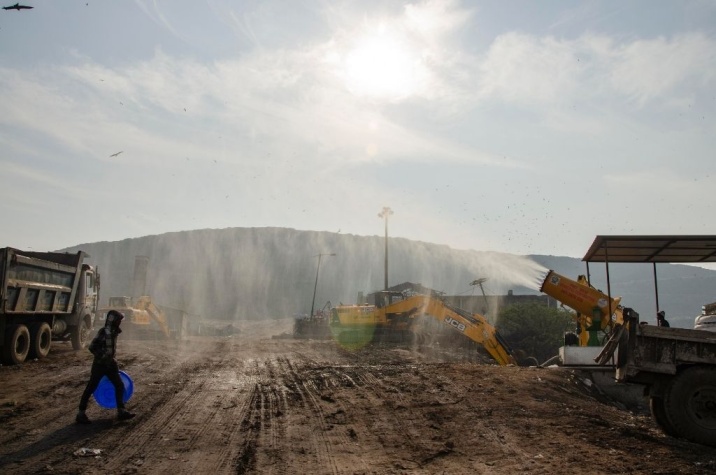 The dust suspended in the air is a health hazard. Newly deployed sprinklers spray water droplets into the air so that the dust subsides.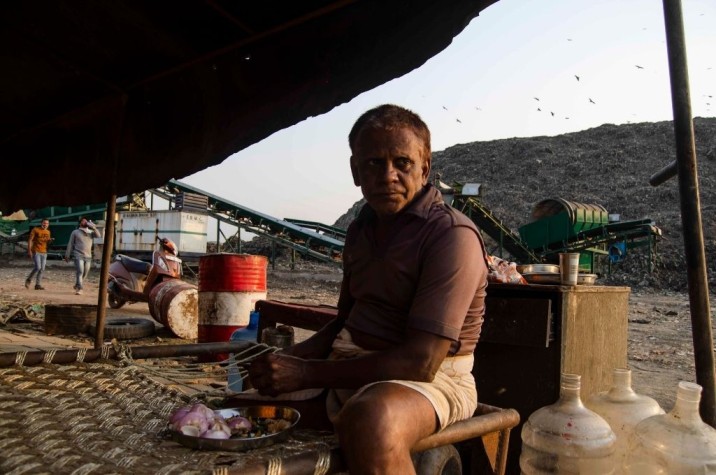 Workers who live on-site take turns to prepare meals for each other.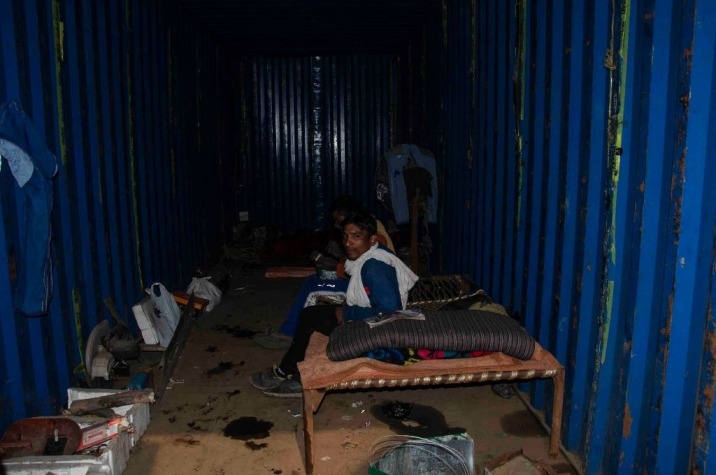 Many workers at Ghazipur reside in on-site container housing.
—
Know more