Small and medium-sized enterprises (SMEs) in India have been the subject of growing interest across the development sector for several years. But this interest has accelerated in the last two years, as the COVID-19 pandemic has had a dramatic impact on the way SME entrepreneurs and employees think, the way they work, and the way they relate to customers, suppliers, partners and each other. These businesses have always had a need for rapid growth, but the pandemic has shrunk SMEs' contribution to India's GDP back to the level it was at three years ago, according to Wadhwani Advantage's internal research. Turning these numbers around will require a new approach among the country's SME owners and their supporters.
While these entrepreneurs remain ambitious and focused on quickly building their businesses, the global resource crunch caused by the pandemic has forced enterprises across most industries to be cautious. So SME owners everywhere now need to rethink how they view themselves, their raison d'etre, their competitiveness and their ambitions.
This will require them to make some hard decisions about whether to invest their time and money in efforts to salvage businesses that are struggling. And given their emotional investment in their enterprises, it can be difficult for them to recognise when the smartest option is to give up and redeploy their efforts toward other businesses or goals.

Supporting India's SMEs in navigating this crisis requires an integrated and holistic view of all the skills entrepreneurs need to solve the unprecedented problems they're facing. For these enterprises to recover and grow, they'll need new sources of competitive advantage, including knowledge, emotional and relationship capital that complements their physical and financial assets and enables informed decision-making. Indeed, developing these alternative forms of capital needs to be SMEs' top priority if they hope to remain competitive.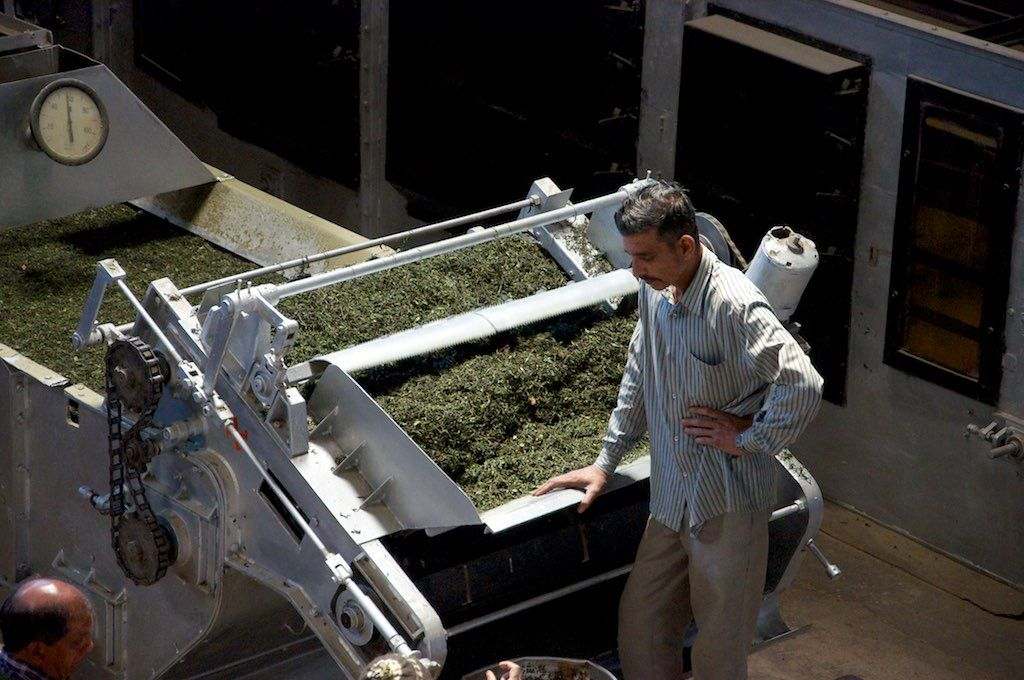 Below, I'll discuss the urgent need to boost SMEs' knowledge, emotional and relationship capital both during and after the pandemic, and how current learning and development efforts are falling short in meeting the unique needs of these businesses. Though this analysis will focus on the situation facing Indian SMEs, many of these insights will apply to enterprises across emerging markets.
The need for knowledge capital among Indian SMEs
There is a need for a massive increase in the knowledge and management capabilities of entrepreneurs and their employees in India's SME community.
These entrepreneurs often lack knowledge of the basic competencies required to run a business, including functional skills in areas like sales, marketing, operations, human resources, finance and legal issues. They also lack skills and knowledge in critical areas like change management, decision-making sciences (e.g., using inductive or deductive logic to make decisions), succession planning, program management, digitalization, etc. These skills are no longer a choice but a necessity, and SME entrepreneurs must learn them.
SME entrepreneurs in India lack the discipline and commitment necessary to manage and sustain their businesses over the long term.
But individual skills are not enough. Policymakers, support organisations and enterprises themselves are taking steps to address the skills gaps among individual SME entrepreneurs, focusing on areas like operational productivity in manufacturing, technical expertise, etc. However, the real need is to focus more broadly, taking the entire organisation and ecosystem into account. This is a critical need that must be looked into.
Finally, the other need which merits immediate attention is the discipline to implement. Typically, based on Wadhwani Advantage's experience, SME entrepreneurs in India lack the discipline and commitment necessary to manage and sustain their businesses over the long term. Fortunately, these qualities can be learned.
Unfortunately, with the emergence of technology-based education, most skilling initiatives aim to standardise learning, while entrepreneurs' need for customisation has never been greater. For example, how many learning resources contextualise topics like artificial intelligence and design thinking to the SME environment and its diverse use cases? Taking an online university course on these topics is unattractive for SME entrepreneurs, not only because of the cost, but because these courses do not solve the urgent problems these entrepreneurs are currently facing, nor do they build the skills they need to take their businesses to the next level. The pedagogy does not yield immediate outcomes for them, and doesn't address the needs and challenges of the enterprise context.
On the other hand, we have many initiatives and "experts" in India, spouting knowledge on skill development for entrepreneurs – often without the necessary academic rigour. Substantial funding is being poured into the development of educational content on these topics, by academia, startups, digital platforms and others. Yet the outcomes generated for SMEs are far from the desired levels of competitiveness, as few of these entrepreneurs take these courses and even fewer apply the learning. For instance, according to Wadhwani Advantage's research database, there are around 450 colleges in India aimed at entrepreneurs, and that number has quadrupled in the last 15 years. But our research involving around 600 Indian SMEs indicates that even among entrepreneurs with businesses generating $3-10 million in revenue, many do not know the meaning of basic terms like ROCE (Return on Capital Employed). Whether it's due to lack of uptake of these courses, or the ineffectiveness of their content, this suggests that the learning outcomes of the country's skilling efforts have been poor, to say the least. Just like in the health sector, where the investment of massive financial capital does not necessarily lead to better health outcomes, we have seen millions of dollars invested in learning and development efforts for entrepreneurs without the commensurate SME outcomes.
Boosting SMEs' emotional capital
In light of the many evolving challenges facing SMEs, knowledge capital is not enough: Today's situation demands that the leaders and employees of the millions of small and medium-sized enterprises operating globally also develop strong emotional health. But unfortunately, based on Wadhwani Advantage's experience working with hundreds of Indian SMEs, little attention is being paid to efforts to restore their emotional health to pre-pandemic levels—a situation that likely also exists in other emerging economies.
Considering the amount of financial capital flowing into businesses, the amount spent fortifying the emotional health of SME entrepreneurs is grossly insufficient. Without adequate attention and considerable investment in strengthening these entrepreneurs' emotional capital, any returns on financial capital invested in their businesses will be unsustainable. And the emotional fault lines that will eventually undermine these enterprises typically become visible only when it is too late.
Emotions play a disproportionate role in entrepreneurs' decisions, thereby impacting the performance of their enterprises. Psychologists have introduced several explanations for how emotions can spread and disrupt the behaviours of individuals interacting in workplaces, affecting organisational performance and competitiveness. I have been studying the impact of emotions in SMEs for the past year, and I've found that emotions play a far greater role in SMEs than in large corporates, since SMEs rely on a smaller community of staff and supporters whose emotional states can be highly influenced by the emotions of those around them. Yet nevertheless, organisations focused on supporting these businesses pay little attention to these impacts—something that needs to change in order to craft effective interventions to make SMEs large, profitable and sustainable.
Addressing SMEs' relationship assets
Despite these factors' importance to SMEs' success, it is not enough for entrepreneurs to have emotional fortitude and knowledge capital. At the end of the day, these businesses' performance depends on people acting in concert to execute tasks and strategies—and that depends on how they relate to each other. The business world is replete with examples of what can happen when a company overlooks the importance of relationships—including poor teamwork, poor or toxic work culture, unhealthy competition and HR issues, which fester within enterprises and lead to poor competitiveness and even business failure.
The growing influence of technology in all human interactions has made the relationships between people, employees, customers, and stakeholders more complex than ever.
Relationships are a key factor that influence how people see each other, and how they view the roles they play in achieving a common goal. The competing commitments model, developed by Harvard educational psychologists Bob Kegan and Lisa Lahey, provides a compelling explanation for why people often undermine their progress towards attaining their own, or their organisation's, goals. The model explains that business leaders' or workers' actions may exhibit misalignment with their organisational goals, since each individual may have competing commitments generated by their own implicit (unconscious) values that conflict with the organisational goal they're consciously pursuing. This conflict often results in harmful interpersonal behaviours, which (unsurprisingly) also cause harm to the enterprise.
Adding to this challenge, the growing influence of technology in all human interactions has made the relationships between people, employees, customers, stakeholders, etc., more complex than ever. SMEs are grappling with how to understand this new technology, how to decipher its impact on their businesses—and how to avoid either being too slow to adopt it and being left behind by competitors, or being too fast, mindlessly chasing new tech solutions without the necessary understanding of how they will impact their relationships.
To take an example that has become common during the pandemic, when analysing the impact of a meeting done on a video call at home versus in person, it's clear that it is indeed more convenient and efficient to meet over a video call, but it does little to build close relationships. While technology can greatly support the work of SMEs, the ways these businesses are using it are still "dehumanised," and unfortunately, very little is being done to advance their efforts to build relationships more consciously. For instance, Wadhwani Advantage research has shown that Indian SMEs have accelerated their adoption of digital tools by 74% during the pandemic, but their quality of interactions and customer experience has not commensurately increased. This suggests that relying on these tools to conduct business is efficient but not effective—and perhaps not sustainable—unless equal efforts are made to significantly enhance the customer experience.
SME entrepreneurs need to understand that while high-performing businesses need all the typical ingredients of success—i.e., money, efficiency, time, etc.—the enterprises that stand the test of time also understand the value of knowledge, emotions and relationships. These ingredients are the lifeblood of successful businesses, without which their performance is short-lived and unsustainable.
Whether they work in India or other emerging markets, it's time for SME owners, entrepreneurs, capital providers, policymakers and other supporters to focus on formulating and implementing an operational plan to build SMEs' reserves of knowledge, emotional and relationship capital. Without addressing these needs, these enterprises' recovery from the pandemic—and their long-term viability—will be at risk.
This article is part of NextBillion's "Recovery" series, which explores how businesses, development initiatives and the communities they serve in low- and middle-income countries are building greater resilience for a post-pandemic future.
This article was originally published on NextBillion.