The second wave of the COVID-19 pandemic impacted Gujarat severely with the state reporting a daily new caseload of 14,605 at its peak on April 30th. Major cities such as Ahmedabad, Surat, Vadodara, and Rajkot made up two-thirds of the state's total tally. After almost a month of restrictions, the state, like other parts of the country, has been witnessing a steady drop in the daily cases.
Countering myths
As with other states, there is a great deal of vaccine hesitancy in Gujarat as well, with several myths doing the rounds—myths of sterility, and of people dying after they get the vaccine. One of the big hurdles is also the opposition to vaccination by men. Many of the women we work with have told us that they are willing to take the vaccine but their husbands won't let them. That when they press for it, it rapidly degenerates into a family quarrel. The husbands fear that if their wives get vaccinated, they will bring the virus to the house and it will infect the children. One of our staff members told us ghar mein bachhe ko kuch ho jaayega, toh issue ban jaayega (if something happens to be my child, then it will be a problem).
The myths are coming from misinformation. When a person gets vaccinated and then dies the next day, people connect it to the vaccine, even if the person has died due to a different cause altogether. These tend to be stray cases, but news of these travel very fast, are shared widely, and people believe them to be facts. Unfortunately, the counter cases—information of vaccines working, unvaccinated people dying due to COVID-19—are not being circulated as fast.

People are learning from WhatsApp versus a newspaper because it costs money to buy a newspaper.
For example, the brother-in-law of one of our peons got vaccinated and he died soon after. News of this started circulating within our administrative staff—that he took the vaccine and died. No one cared to ask her if he had any other disease or comorbidities. Meanwhile, another peon's mother-in-law, who was not vaccinated, contracted COVID-19 and died as well. But no one spoke about that. They all spoke about the man who took the vaccine and died, but not about the woman who died because she had COVID-19 and wasn't vaccinated.
Real data, counter cases with scientific evidence, are not being talked about. People are learning from WhatsApp versus a newspaper because it costs money to buy a newspaper. So they just go by messages that they receive on phones and through conversations.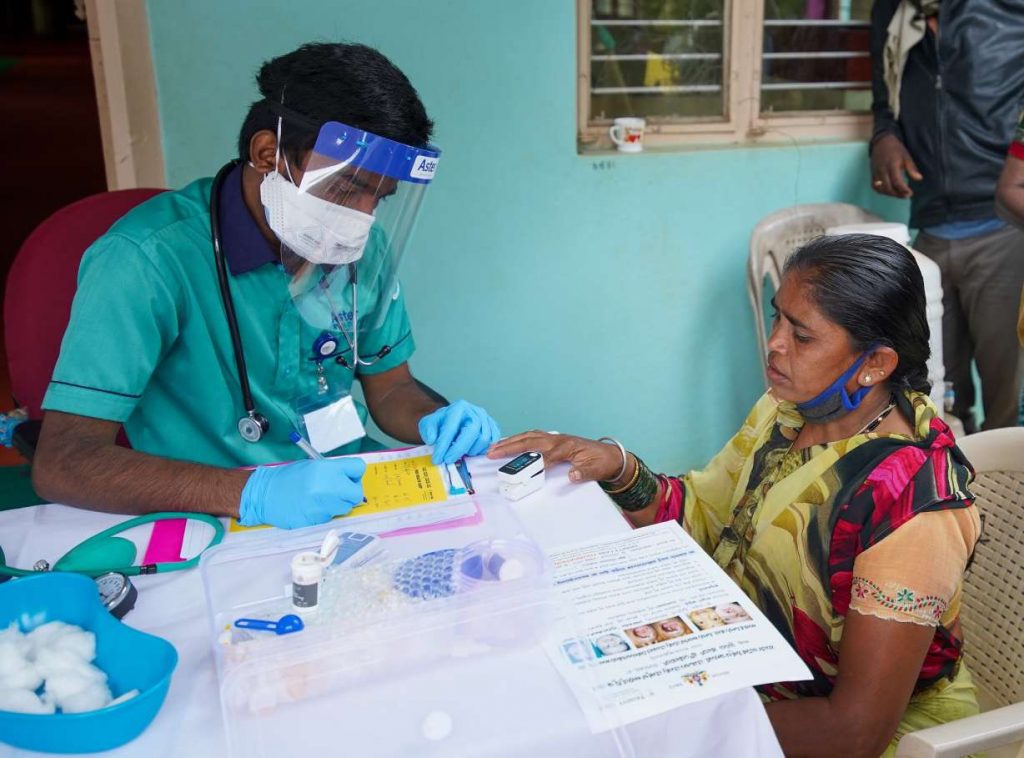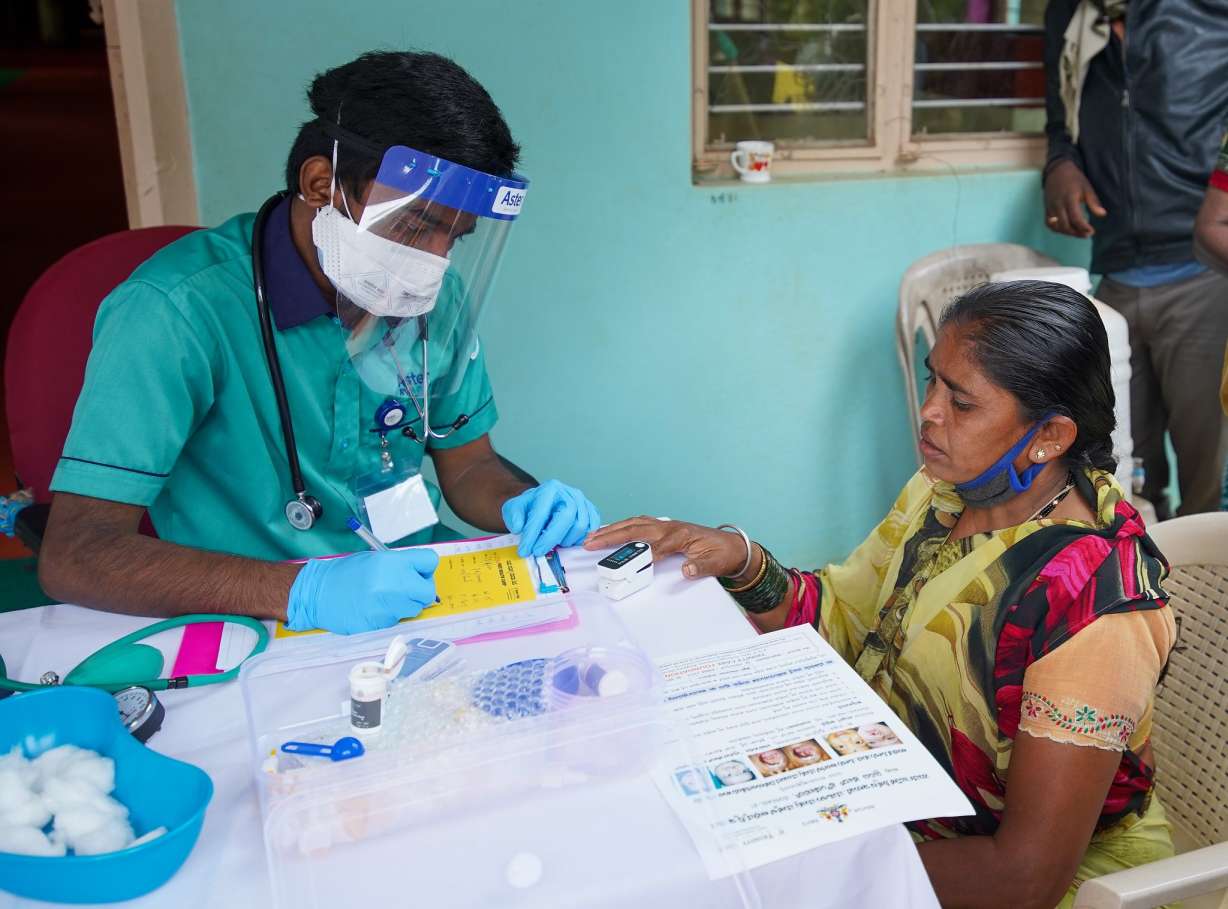 No official lockdown
Unlike other states, the Gujarat government was reluctant to announce a lockdown despite having the largest number of cases initially after Maharashtra and Karnataka. We were happy they hadn't declared an official lockdown since it meant that people could still work and earn an income.
What they did do is get other institutions to enforce an informal lockdown. Public transport was shut. The local police was asked to tell shops to close down or be fined. Many of the vendors we support complained that their stock was being confiscated. So, while officially there was no lockdown, in practice, everything was closed.
While officially there was no lockdown, in practice, everything was closed.
The government would also call up the various associations—the diamond workers association in Surat, the textile workers association in Ahmedabad, the Agricultural Produce Market Committees (APMCs) in the various districts, and asked them to shut operations. So the perception was that these worker bodies were shutting down of their own will, and not because of government-announced lockdown.
A big part of the reluctance to formally declare the lockdown is because in the first phase, there was a huge backlash as people lost their livelihoods and suffered from hunger and financial distress. They didn't want people's anger directed at them this time.
The state government was unprepared for the second wave
For the first time since the start of the pandemic, we saw slums registering high numbers of COVID-19 cases; this wasn't the case during the first phase. In the first wave, the Gujarat administration had done a good job in terms of setting up infrastructure to manage the caseload. There were testing centres available near your doorstep, at best 1-2 kilometres away, and large numbers of beds allotted to COVID-19 cases both in government as well as private hospitals. Even if a person was admitted to a private hospital, it was paid for by the government which meant that anyone, regardless of their income, could avail of quality care.
The state didn't learn from the scientific evidence from other countries that there would be a second wave.
However, the moment the first wave started receding, the government dismantled all the infrastructure and protocols. The arrangement with the private hospitals was cancelled, the testing centres were disbanded, and the administrative focus waned. The state didn't learn from the scientific evidence from other countries that there would be a second wave. So, it took them a lot of time to actually set up these arrangements with the private hospitals once again, and that became a problem.
Livelihoods have started getting impacted yet again
The after-effects of the shutting down are beginning to show on food security and livelihoods. People who were earning INR 300 rupees a day, hardly get INR 20-50 a day now. They don't have money to eat. There is also a fear of losing whatever jobs they do have. For instance, in the case of domestic workers, they have been hesitant to tell their employers that someone in their homes had COVID-19 for fear of losing their jobs. So, they would stop going to work for 15 odd days, and tell their employers that they had malaria or diarrhoea.
People are getting into deep debt
With reduced or no income for over a year now, people are borrowing more and more just to survive and feed their families. We are seeing many people taking loans from us at Mahila Housing Trust for their COVID-19 treatments. The other big pattern we have noticed is that loans are being taken to buy food grains for the year.
In Gujarat, traditionally, we would buy and store food grains—rice, wheat, pulses—for the whole year. This practice stopped, at least with the poor in urban areas, because they didn't have the money to buy such large quantities of grains, and they didn't have space in their slums to store them. But with the second wave, they are borrowing specifically to buy and store grains for a year because they're unsure where their next meal will come from. Agar anaaj hain toh, hum mar to nahin jayange (if we have food, atleast we won't die).
What this means is that people are now borrowing for non-productive purposes.
There is little faith in the government's free rations scheme—the Pradhan Mantri Garib Kalyan Anna Yojana (PMKGAY). During the first wave, we conducted surveys in the areas we work in—seven states and 11 cities—and we found that almost 30 percent of the people could not avail of this scheme—either they couldn't access it or it was not enough for their families. Also, there was uncertainty on how long it would be available to them. The government would announce for every 2-3 months and people couldn't rely on it. The problem of hunger has become so acute that there is now a very thin line between the vulnerable and the most vulnerable. Families who had incomes earlier and were self-sufficient are no longer so. And their need for food is just as sharp as those who haven't had incomes for a long time now.
What this means is that people are now borrowing for non-productive purposes. It's not money they can invest and earn an income off. This is money for basic needs.
This puts organisations like ours in a dilemma. We know that loans taken for food and healthcare are not likely to be repaid. So, we have made our lending stricter, which means we are giving out lesser loans. As a business, even if ours is a low profit-making one, we don't want to set a precedent of subsidising payments or allowing for non-performing assets (NPAs), because it becomes very dangerous for the business in non-emergency times.
We have gotten donor funds and taken our donors' permission to lend these at very low-interest rates for livelihoods. We can't do this with our normal working capital funds. This is because their cost is much higher, making these loans much more expensive than the ones we give from donor funds. The latter can be given out at 6 percent. In times like these, governments should offer direct cash transfers. Because if credit organisations like ours are giving capital for COVID-19 related management and basic sustenance, we have to be ready for defaults.
—
Know more