600 million Indians, about half of the country's population, are under the age of 25. The potential of the demographic dividend and the promise of this population is widely extolled, and yet young people (aged 15–25) are rarely given a seat at the table when decisions affecting them are being made.
Over the last few years, numerous research studies have proved that building the leadership skills of young people and involving them in decision-making has a significant positive impact on both them and their communities. Moreover, evidence has also shown that including young people in governance and execution processes leads to relevant, effective, and sustainable solutions.
To understand the impact young people can have, we have to only look at how they led the charge during the COVID-19 crisis. From spreading awareness about the virus and combating misinformation to advocating for better mental health services and assisting with service delivery, they were an integral part of how several communities were able to access information and services.

It is evident that young people understand the challenges they face most intimately, and have creative and powerful ideas to tackle these challenges. However, stakeholders across the ecosystem—from civil society organisations and funders to community members and government—have a critical role to play in ensuring that they are involved in developing solutions.
Today, many civil society organisations, governments, and other actors are starting to make a concerted effort to create platforms for fostering youth engagement. However, there are still questions about what the most effectives methods to do so are, in practice. To help answer this, the 10to19: Dasra Adolescents Collaborative spoke with 11 civil society organisations about their understanding of youth participation and the current best practices being followed. Here's what they said.
1. Involve young people in creating structures for programme transparency and engagement
We heard from partners about the need to co-create transparent structures and processes by aligning on expectations upfront. This means, prior to onboarding and induction, there should be clear alignment between the expectations from young people and the organisations.
For example, when Antarang Foundation set out to select members for its youth advisory board, it began its recruitment efforts with its alumni network, ensuring that candidates were not only familiar with the vision, mission, and goals of the organisation, but had also experienced the programme first-hand and understood its challenges, benefits, and potential. In addition, on selection, an onboarding and induction session was held where all members were asked about their expectations from the engagement as well as told about the organisation's expectations from them. Inputs and alignment from all members were also sought on the regularity and cadence of engagement, their areas of interest, the skills they wanted to develop, and the goals they had for this board. Finally, to ensure democratic functioning, the board decided that it would be represented to other stakeholders by two representatives who are rotated on a regular basis.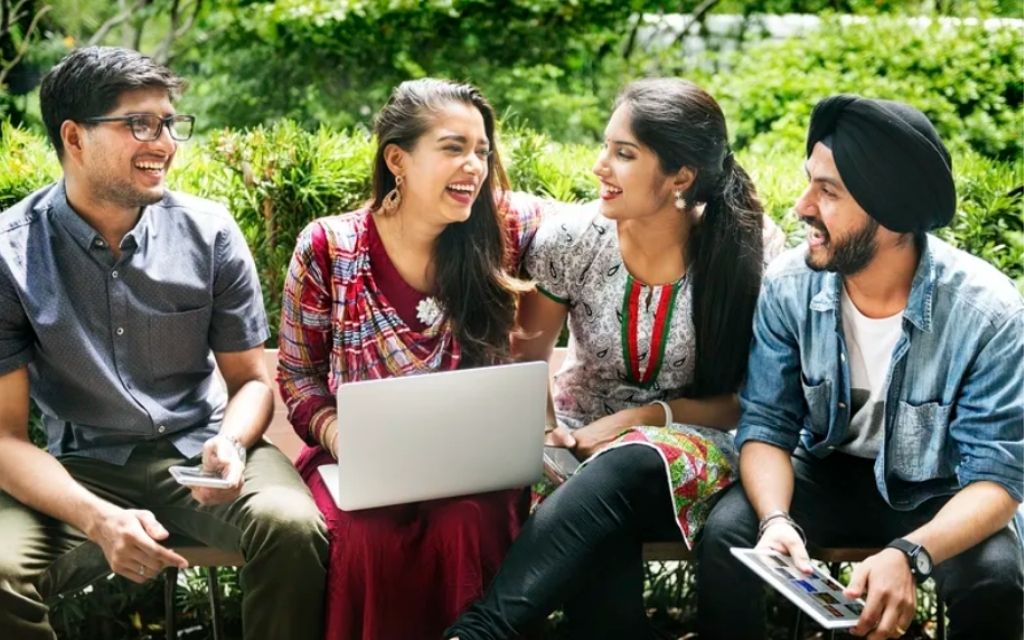 2. Create regular feedback loops and defined cadences
To ensure there is space for young people to provide regular input on strengthening the programmes they are brought in to advise on and participate in, partners emphasised the need for a consistent cadence of engagement through which this direct feedback can be captured. They also underscored the importance of responding rapidly to the feedback and input received.
For example, Girl Effect's Technology Enabled Girl Ambassadors (TEGA) methodology was co-created with girls and young women aged 18-24. Through features such as 'audiovisual selfie surveys' and 'direct messaging', the technology used is easy, accessible, and keeps the target users in mind. In addition, it provides both the Girl Effect team and the girls enrolled in TEGA a medium to have regular and safe two-way communication and feedback. This helps everyone understand the level of commitment programme participants are able to offer and what inspires them to engage over a longer period of time.
3. Strengthen organisational capacities to listen to young people
In our conversations and our work, a critical duty that emerged was the creation of safe spaces where young people could share, learn, and engage meaningfully.
To make these spaces effective, Pravah abides by the guideline that organisations themselves must go through a certain amount of capacity building and sensitisation to ensure decision makers understand how to really listen to young people. They believe in capacity building for team members and youth-engaging staff, which includes teaching/understanding youth development theories, training on systems thinking and on how to design and facilitate open and youth-centric spaces.
To bring young people to the table, it is important to ensure that the information being presented is palatable.
They also support organisations with customising documents and strategies to make them relevant, interesting, and easy-to-read for young people. To bring young people to the table, it is important to ensure that the information being presented is palatable. To do this, any and all documents or resources shared with them should be free of jargon and contextualised to their realities.
4. Build young people's capacity
Partners also strongly emphasised the need to incorporate capacity-building elements for young people. When young people are invited to share their perspectives and inputs on strategy, they must be offered skills such as strategic thinking, critical thinking, and conflict resolution to prepare them to participate, engage, and share. These skills can then be used beyond their engagement with a particular organisation. In fact, many youth-focused organisations that have successfully ensured consistent and meaningful engagement with young people have recommended that the time invested by young people in programmes should be of value to them beyond the programme intervention.
For example, Milaan Foundation's Girl Icon programme works with girls between the ages of 15 and 17; however, they also have a strong alumni network of girl icons whom they keep tabs on so that they can continue to provide them with resources, employment opportunities, and scholarship and mentorship support to continue their individual learning and leadership journeys. A dedicated team works with the alumni network through monthly check-in calls, quarterly meetups, and curated sessions. Through this engagement the organisation learned that something as simple as providing a smartphone to the girls during the programme was able to bring value outside of the programme.
5. Strive for authentic and non-tokenistic engagements
Finally, a key learning that emerged was to ensure we do not look at young people as a monolithic group and are mindful of hearing diverse voices and perspectives.
Reap Benefit, an organisation that has seen two cycles of youth boards within their governance structure, pointed out that if an organisation does not have diversity within its leadership and teams, it would not holistically consider diversity as a priority within its youth networks. Through its multiple iterations of youth boards, Reap Benefit has focused on diversity based on gender, region, academic ability, language, and socio-economic groups.
While diversity brings with it multiple perspectives, it also brings logistical challenges such as choosing a common medium of communication, forging consensus among the group despite varied lived realities, and aligning on common goals. For this, Reap Benefit recommended that organisations should go into the engagement having created a basic structure and framework around rituals and ways of working for the group, on which the group can provide feedback and suggest changes.
When thinking of representation and participation, it is also important to think about how young people are being reimbursed for their time and efforts. This can be in the form of skill building as laid out above, but also as access to opportunities and internships, awarding of certificates and accreditations, or provision of stipends and reimbursements.
—
Know more
Check out this resource that helps organisations build out their own safeguarding policies based on the principles of enabling safety, protection, and secure participation of young people in all their engagements.
Check out this toolkit developed with and for young people in collaboration with the Ministry of Health and Family Welfare to help combat COVID-related stigma and discrimination. The toolkit can be replicated for other thematic areas as well.
Do more
As a youth-focused organisation, use this checklist to ensure your work is fostering greater youth leadership
Learn more about the 10to19: Dasra Adolescents Collaborative's Young People Advisory Group, and nominate a young person who you feel would be interested in being a part of the group here.