---
COVID-19: Masking inequality
Mumbai Suburban district, Maharashtra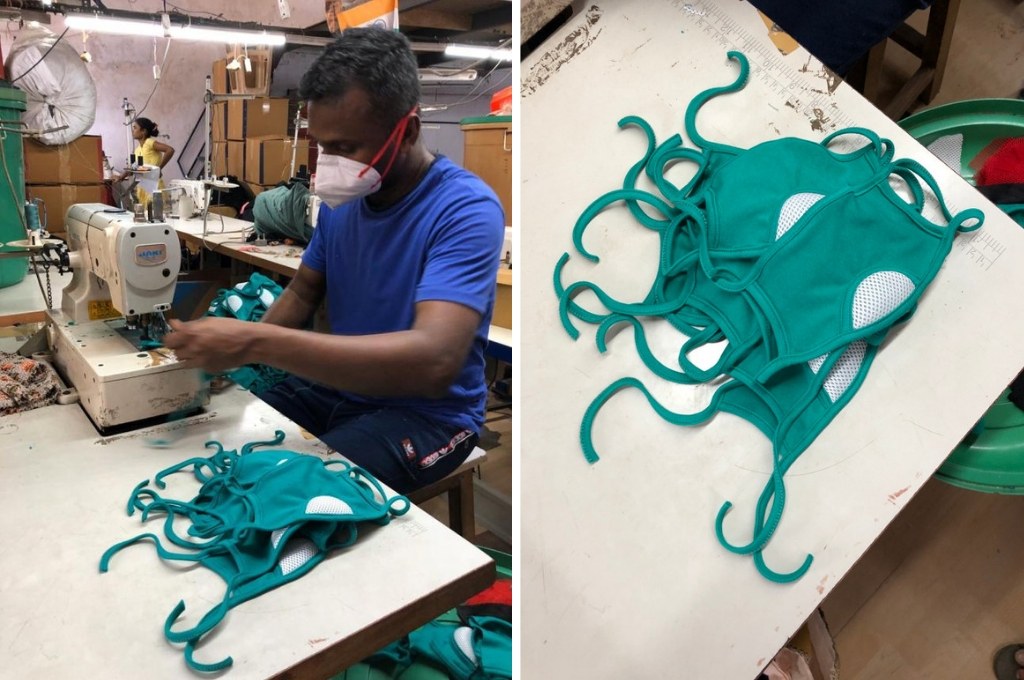 Last week, a colleague and I were visiting garment factories in Sakinaka, a suburb in Mumbai, to understand the effects of COVID-19 on the market and the subsequent availability of work.
"We received an order to stitch 4,000 masks in two days," the supervisor of one of the galas (units) told us. "Shirt pant sab chhod do, ab ye hi order ayega market se. Par ye bhi kab tak chalega?" (Forget shirts and pants, this is the only order we will receive from the market now. But how long will even this last?)
Garment units have informants who scout the market daily, to find out what will sell. Based on their information, operations for the workers in this unit have drastically changed overnight—with no corresponding shift in either their work conditions or wages.
Nearly half the workers in this unit, including the supervisor, have created an informal assembly line to stitch these masks as fast as possible—cutting loose thread ends, stitching the straps onto the main garment body, and collecting finished pieces into large boxes waiting to be sent out to citizens.
The labour value assigned by the market to each mask during a global pandemic? INR 2. To be shared among the four workers in the assembly line. The market retail price of each mask? INR 40.
Raghav Mehrotra works at Aajeevika Bureau, a nonprofit that provides services, support, and security to rural, seasonal migrant workers. Read the full story on Migrantscape.