---
Revival of the Ao Naga way of life: Nagaland's morung ghar
Mokokchung district, Nagaland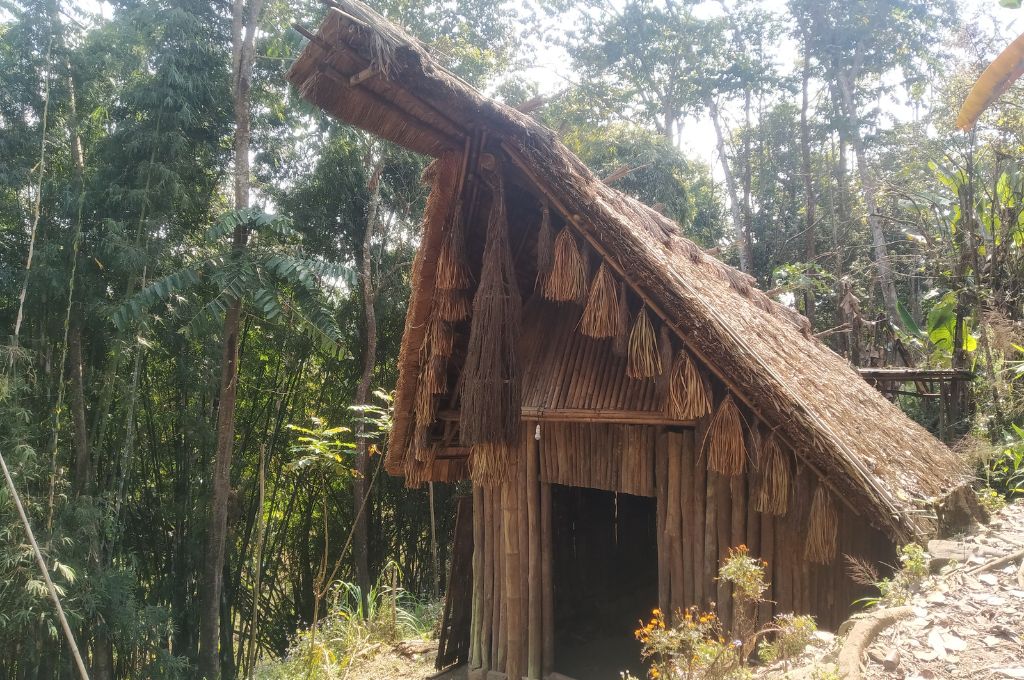 In the Mokokchung district of Nagaland lies a small hilly village named Changtongya. I belong to the Ao Naga community residing there. As is true for many ethnic groups, our old ways have started to disappear with only the elderly having a memory of the traditional customs. As Christianity became popular in Nagaland, more and more Ao Naga people started using the church for community gatherings. This made morung ghars—dormitories where people learned life skills and gathered for discussions and other communal activities—obsolete.
While growing up, I heard stories about morung ghars but couldn't see one in my village. It wasn't just the architecture; the young Ao Nagas were losing touch with many other aspects of their culture. They could no longer speak proper Ao languages; they didn't know Ao words for things they see and use in their daily lives. Our elders had the knowledge of traditional medicines and herbs, but the young people weren't aware of these.
To revive the old ways, young Ao Naga people like me started rebuilding a morung ghar in our village. We wanted to resurrect the morung ghar as a place of cultural interaction between elders and the young people, and then expand its scope to conduct awareness workshops.
The local church helped us in spreading the word to the people and in mobilising them for this cause. The youth pastor at the church allowed me to speak at their service about the need to conserve our tradition and culture. We also reached out to the community elders, and they were more than keen to share everything they knew about reconstructing the morung ghar.
The villagers helped us gather palm leaves, bamboo, and wood for the construction. The elders guided us on how to build the roof—by tying palm leaves and bamboo together, and making it thick just like our forefathers did. The roofs of the morung ghars were so strong during those times that they could withstand even a spear attack by enemies. We made the walls with wood, which needs maintenance once a year for protection from bacterial and fungal attack.
Now, we conduct educational workshops for children in the morung ghar. They learn about folk songs, cultural symbols and their meanings, and the Ao language. Young people are interested in hearing about our folk tales. We also use sweets as an incentive so that they bring their friends along the next time. The elders visit and talk about our customs and festivals. Families donate cultural artefacts that we put on display. However, we don't want the morung ghar to be like a traditional museum, so people can touch and feel these objects and inquire about them.
The church and the morung ghar now coexist, interlinking the new and the old ways of living in Nagaland.
Sentirenba Longkumer is the founder and director of Aruju Tsuki-Bachelors' Dormitory, a Nagaland-based nonprofit.
—
Know more: Learn how an anticlock watch can reconnect the Adivasis with their traditions.
Do more: Connect with the author at [email protected] to learn more about and support his work.