---
Who owns the lakes?
Chitradurga district, Karnataka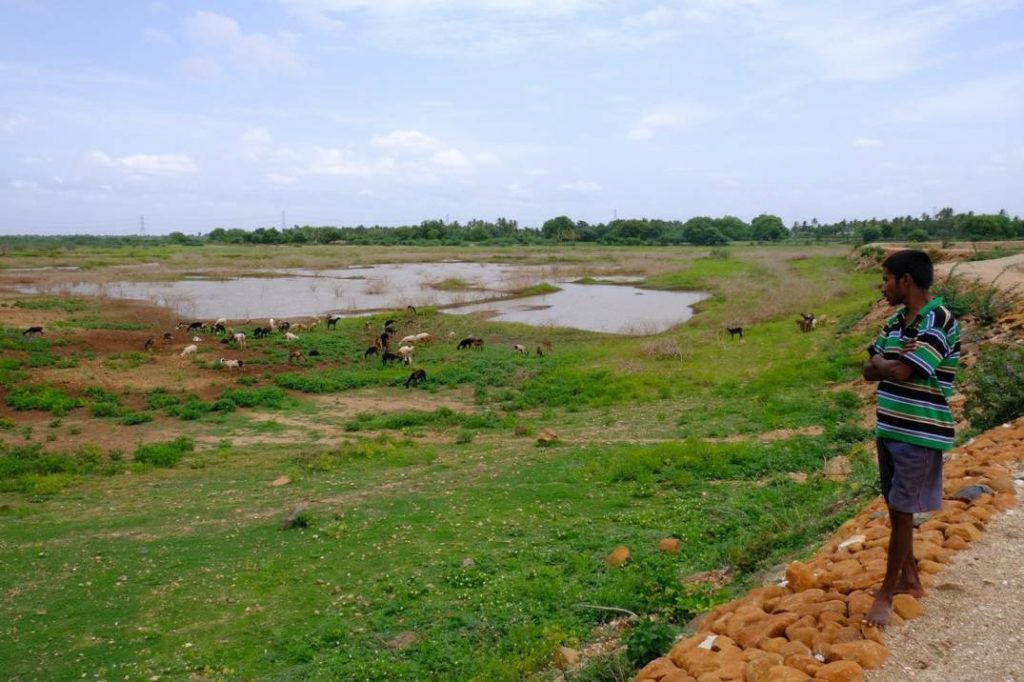 Till the lakes, ponds, rivers, and other surface water bodies were under the maintenance of the villagers, they were well taken care of. There was accountability among villagers and farming was done according to the availability of water. No cash crops or water-intensive crops were grown. Once the Minor Irrigation Department took over the water bodies, the locals were forbidden to do anything with the lakes—be it maintenance or carrying out any watershed activities (such as building check dams)—as it was the responsibility of the government. The irrigation department had bureaucrats who had little to no knowledge about the water bodies they were responsible for, and they soon fell into disrepair. This created more dependency on large dams and canals and also connecting of rivers, which does not help the cause. To be sustainable on a large scale, we have to think and manage resources locally.
Native Picture is a content partner for #groundupstories on IDR. You can view the original story here and more from Native Picture here.
—
Know more: Read more about India's water crisis and 10 things you need to know about it.
Do more: Connect with the author at hello@nativepicture.org to learn more about and support their work.