Given the growth of the renewable energy sector in India and its ambitious goals in the coming years, the question looms about regulation of the sector.
Currently, to push the growth of the sector, renewable energy is exempt from certain land, water or mineral use regulations that India has. However, with the growing use of these natural resources by the sector, experts have been pointing out the necessity of regulations for renewable energy.
Last year, 2022, was an important milestone in India's ambitious renewable journey. India set a goal of 175 GW of renewables capacity addition to be achieved by 2022, the 75th year of India's independence. While the goal was not met entirely, India made significant progress – from 2.8 GW of solar capacity in 2014 to 64 GW in early 2023; from 21 GW of wind capacity to 42 GW over the same period. Additionally, solar projects of around 52 GW capacity are under implementation and another 40 GW are under tendering stage. The country, so far, has achieved 122 GW of renewable energy capacity against 204 GW of coal thermal power.

India is now looking towards 2030 and has set a target of achieving 500 GW of installed capacity from non-fossil fuels, including around 270 GW of solar capacity.
Commenting on the journey so far, Bhargavi S. Rao, senior fellow, and trustee of Environment Support Group (ESG), a trust that works on environmental and social justice initiatives, says that India's renewable energy journey was not planned or inclusive. She says that it was a top-down approach where the central government decided on a target and everyone worked towards achieving it. The government has exempted the renewable sector from environmental clearances time and again, saying it does not cause any pollution or ecological impact.
But as the renewable sector grows, the challenges that it throws up indicate a need for regulation in certain areas.
While the development of renewable energy facilitates the shift to a low-carbon economy, it also puts increasing pressure on resource availability. It includes land for setting up large-scale projects, water for operating and maintaining power plants, waste disposal at the end of equipment life, and minerals used for equipment, says Bharath Jairaj, Executive Director, Energy Programme, World Resource Institute India (WRII).
Problems of unregulated land acquisition for renewables
The Government of India continues to have a dominant role in shaping and governing the RE sector and supports scaling up of the sector.
Harjeet Singh, Global Engagement Director, Fossil Fuel Non-Proliferation Treaty Initiative, a civil society campaign supporting a just transition to renewable energy, said that the Indian government has been facing international pressure to scale up renewables. There has been a concern about energy security too. This global push and concerns are reflected in India's targets and execution plans. But policymakers should not overlook the emerging concerns, he said.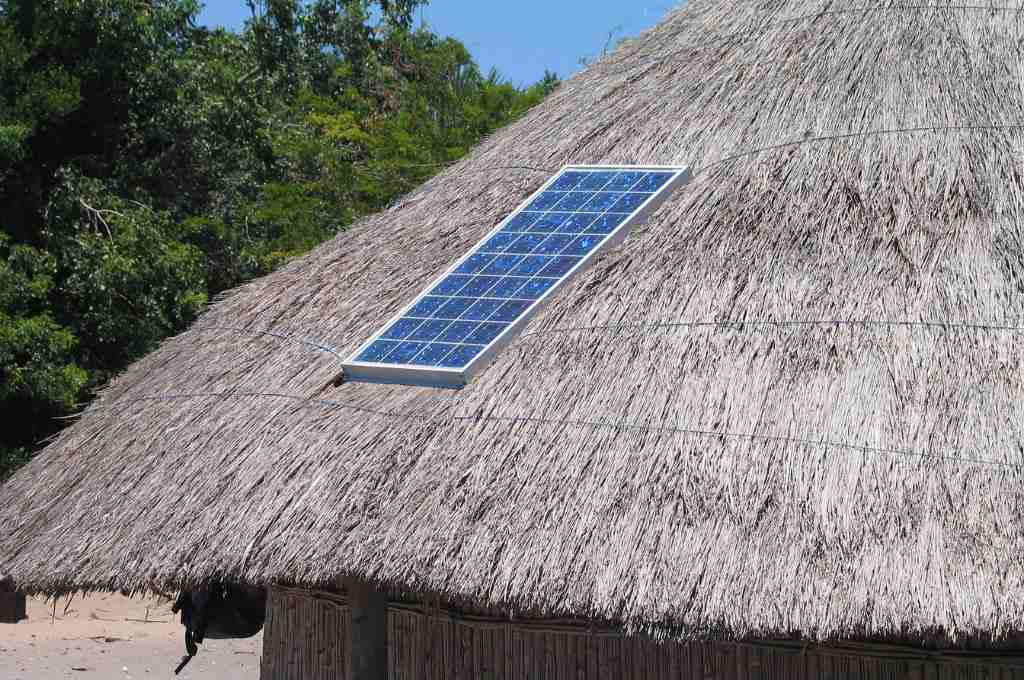 Land is an important component of any infrastructure development, including RE development. To regulate the entire land acquisition process, India has the Right to Fair Compensation and Transparency in Land Acquisition, Rehabilitation, and Resettlement Act, 2013 (LARR Act). It asks for consent from private landowners whose land is being acquired. It also asks for conducting Social Impact Assessment (SIA) within six months. Recognising that adhering to the LARR Act may pose as a challenge to the growth of RE sectors, the central government allowed states to establish alternative mechanisms for acquiring private land for RE development, says a report published by Forum for the Future and other partners, that appeared in 2021.
The report, which talks about just and responsible actions for transitioning to renewable energy, gives an example of the Karnataka Solar Policy that allows the District Commissioner all powers to re-classify agricultural land. The Karnataka government has devised a lease model instead of purchasing the land for Pavagada solar park. where farmers are monetarily compensated while the solar park is operated on their lands. However, in a conversation with Mongabay-India last year, the locals alleged that they were not briefed on the park's impact on their land or the decommissioning procedures at the end of the lease term.
Rao, who has followed the Pavagada power project, said that the LARR Act was not followed for taking the land in this case. By law, all land acquired should follow guidelines under the Act. However, given that the land in Pavagada is taken on 'lease' and not 'acquired', it does not come under the provisions of the Act. The government hired retired revenue officials who moved door-to-door and negotiated the land agreement. Farmers, mostly marginalised, were offered Rs. 21,000 per acre per year. Those who have three acres of land were promised Rs. 63,000 every year, she said. In the absence of regulation in this case, the farmers were left with the short end of the stick.
Most solar parks are coming up in low-income areas, where people may not have resources to bargain for their interests.
With the Indian government approving 57 solar parks and ultra-mega solar power projects of 39 GW capacity around the country, the potential of negative socio-economic impacts looms. Most of these parks are coming up in low-income areas, where people may not have the resources to bargain for their interests, Rao said.
Existing policies also enable states to establish Special Purpose Vehicles (SPVs) to purchase or lease land for RE projects. These SPVs may commission independent bodies to conduct an SIA. While the intention is to accelerate the growth of the renewable sector, experts opine that these tools, not following established procedure, may overlook some genuine social and environmental concerns. As tools such as SPVs are not required to follow standard norms like public hearing, Environmental Impact Assessment etc., there is a risk that they can overlook potential adverse impacts.
Renewables need natural resources
With the scaling-up of the renewable sector, stress on natural resources, land, and water, will also increase. As per a 2021 study by Institute for Energy Economics and Financial Analysis (IEEFA), solar and wind infrastructure may occupy up to 95,000 square kilometres of land, equivalent to the size of Bihar, by 2050. This may increase the potential of land conflicts.
Multiple instances of land conflicts are already taken to court. In 2020, after a case filed by the local community, Rajasthan High Court had to order a stay on the 1500 MW Fatehgarh Ultra Mega Solar Park in Jaisalmer district. The people, mostly marginalised, claimed that they have been traditionally using these lands for their livelihood, but the state government claims control over the land and categorises it as a 'wasteland'. Rao says that the concept of 'wastelands', or unproductive lands, was introduced during the time of the British in India and is still in official use by the government. These are in fact common lands that people have been using for their livelihood since the time of their ancestors, especially those who are landless.
Another case is that of the great Indian bustard, a critically endangered bird species that was threatened due to renewable energy infrastructure coming up in its habitat. Local residents and RE companies have been at loggerheads over the issue. A similar case took place in Maharashtra where the Mumbai High Court, in 2010, directed the state to prohibit new windmills inside the Koyna Wildlife Sanctuary where windmills had been established illegally, in violation the Wildlife (Protection) Act,1972, and the area where they were set up was falling within a reserve, making it in violation of the Forest (Conservation) Act, 1980 as well.
Excess water usage for cleaning solar panels exists in several states in India.
A study published in Nature in 2022 highlights that, "Over 74% of the solar farms installations in India were built on land cover types that could create potential biodiversity and food security conflicts – 67.6% of agricultural land and 6.99% of natural habitat – of which 38.6% of agricultural land may have potential to cultivate seasonal crops."Another natural resource that is needed for the growth of renewables, is water. A joint study by The Energy Resource Institute (TERI) and Niti Aayog has estimated that India will need at least 0.35 BCM water to clean solar panels by 2022 in case it has 47 GW of capacity that Himachal Pradesh extracts from the ground annually. India has achieved 64 GW of solar capacity. MNRE has realised that excess water usage for cleaning solar panels exists in several states in India and pushing for judicious use of the precious resource.
Critical minerals and waste management of renewable power are other issues that need regulation.
Harjeet Singh says that internationally there is already a discourse going to regulate the renewable sector, especially mining critical minerals, human rights issues, etc. "Regarding increasing land conflict, I think the government is recognising it to some extent and focusing on decentralised system. This is the way to deal with the future challenges-decentralised and community-driven projects," he said.
Emphasising the recycling of critical minerals, he said that it will be the main thrust area of future. The government must find a balance between promoting the sector and ensuring it is environment-friendly, human rights are protected, and it is sustainable.
This article was originally published on Mongabay.