As a sector, we have zealously worked towards realising our vision of a more equitable world. Whether we are part of large, INR 100 crore organisations scaling nation-wide, or smaller nonprofits working in more focused areas, we have reached a point where the problems themselves are so layered that our individual solutions alone cannot address them.
Today, to achieve even our individual organisation missions, we need to scale our ideas and approaches, instead of multiplying our presence. Partnerships are the drivers that catalyse this process.
A recent survey conducted by Sahayog Foundation across 160 nonprofit leaders revealed that 96 percent believe it is possible to scale programmes through collaboration, yet just half have a strategy in place to do so. Their lack of strategy reinforces something we have known as a sector for a while now: Partnerships are hard work.

To make them work, organisations need to take time to strategise the 'why' and 'what' of partnerships with critical decision-making on 'how' to prepare programme for partners. Here are some steps that can help get them started.
First, find the right partner
The most common choice is to partner with leaders and organisations that are familiar or known. However, what may seem like a comfortable or obvious choice may not lead to the best partnership. Hence, it is useful to come up with a list of criteria for selection.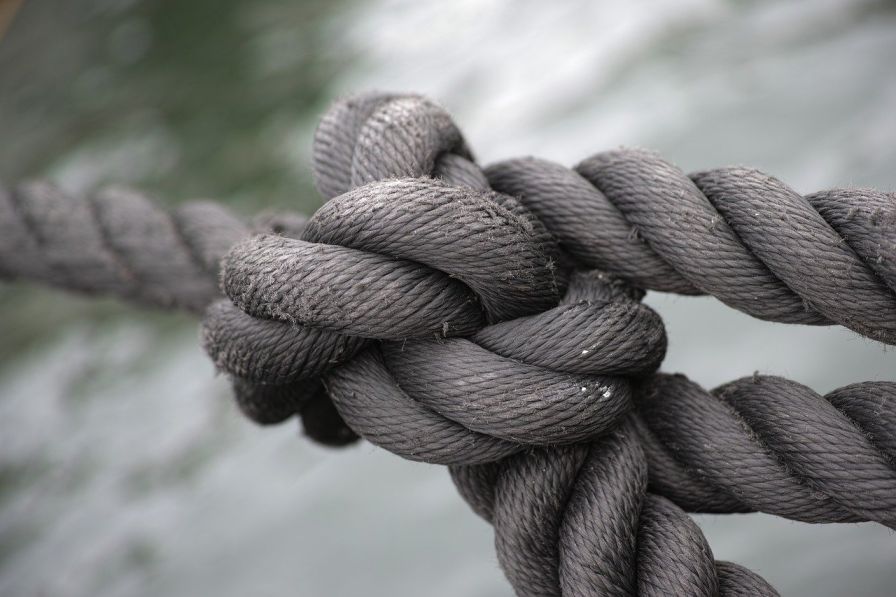 1. Re-visit your desired partnership and programme outcomes
This helps maintain focus on the landscape of the issue you are working on. Once that is done, develop an outreach strategy to identify potential partners—this allows you to look beyond your network and could lead to new relationships. Some outreach methods you could consider:
Reaching out to your network of trusted nonprofit leaders to explore partnership potential
Publicising your partnership approach on social media and other channels to garner the attention of a wide range stakeholders
Asking organisations in your existing network who they have worked with before, and what that relationship has been like
2. Shortlist partners based on your alignment with them
In particular, it is important for partners to be on the same page about:
Values and outcomes since partnerships hinge largely on trust, and ideological alignment is critical for establishing trust
Non-programme processes such as legal and financial compliance, programme costs and fundraising, branding and communications, and data sharing and access
Programme processes such as training, roll-out strategy, roles and responsibilities, and timelines
3. Create a partnership agreement in consultation with your board and advisory members
Ensure absolute clarity on the terms of any partnership you are engaging in, including:
Partnership duration
Roles and responsibilities between organisations and teams
Intellectual property rights
Financial agreements
Partnership termination criteria
Partner liabilities
Then, break your programme down into smaller partnership-pieces
Having run our own programme over multiple years, it can be easy to forget the number of adjustments it initially took to get it off the ground. Partnering requires a similar level of adaptation—this time in a manner that assumes the partner has little to no pre-existing knowledge. Working from this assumption helps to prepare the following for smooth programme adoption.
1. Content
Applying a partnership lens to content would include providing information and insights to your partners on training material, implementation processes, frequently asked questions, and evidence supporting the success of interventions. There is also a need to have a discussion of data—regarding its sharing and attribution.
2. Human resources
Human resources play a critical role in the success of any partnership. Therefore, it is vital to assess the capacities of your team, whether it is for partnership management or building a partner's capability. Partnership management typically requires talent that fosters collaboration, is able to manage conflict, knows how to adapt programmes to meet contextual needs, and ensures the partnership is well-documented. Identification of capability support is usually done during the partner selection process.
Knowing your partner's need and your organisation's capacity will reveal the need to hire or adapt roles within.
3. Operations and costs
It is important to consider the time and financial resources needed for initiating a partnership, and the end-to-end programme implementation, including needs assessments, monitoring, communications, and documentation. Operations and costs may vary depending on geographies, the size of the partner organisation, and whether you adopt an online, offline, or blended method of training.
Partnership costs may include:
Talent: Hiring or upskilling partnership managers to manage the partnership, building capacity internally to prepare your leadership, organisation culture, strategy, and programme for the partnership
Materials and technology: Technology and processes for programme monitoring and evaluation; communication and programme collateral; travel, accommodation, and logistical costs associated with the partnership, meetings, and retreats with partner organisations to align objectives and co-create programme details
Partnership management: Administration (eg. setting up and managing partnership trackers, agreements, legal compliances, and funding processes) as well as partnership-focused monitoring and evaluation systems
4. Financial resources and fundraising
It is essential to have an open conversation with partners on raising funds for the partnership as it may be that partner nonprofits have to approach funders together. In that case, there should be transparency and clarity on what the partnership programme will cost, leveraging existing funder contacts, and equity in representation to the funders.
When seeking funds for a partnership, be sure to answer the following questions:
Why are the two organisations partnering?
What is the expected impact of partnering?
What are the logistical and administrative costs of partnering?
Looking forward
Partnerships are an opportunity to recover the social progress that we lost in this past year—be it in terms of livelihoods lost, increased malnutrition, or the overburdening of limited healthcare facilities. Leveraging programme expertise, community relationships, and talent, partnerships can propel us to meet the multi-faceted needs of those we serve. However, without leaders and organisations inherently prepared for partnerships, the prospects of success appear to be limited.
It is therefore time for nonprofit leaders to recognise the need for collaboration and partnerships. Strengthening this cultural foundation now, will enable inclusive strategic planning to achieve organisation goals and amplify impact.
—
Know more
To understand the principles of partnership readiness, see Sahayog Foundation's Succeeding in Partnerships Guide.
Learn more about the importance of partnerships and collaborations in the nonprofit sector.
Read this report to understand how nonprofits can benefit from working together.