With a projected 6.5 percent growth rate for FY 2024, India continues to be the fastest-growing economy in the world. But what does this growth mean, and are its benefits distributed equitably among citizens in terms of education, income, and employment?
In India, the top 10 percent of the population accounts for 57.1 percent of the income while the bottom 50 percent accounts for just 13.1 percent. In practice, if one earns INR 60,000 per month per adult in a household, they belong to the top 10 percent of the population in terms of income.
India's unequal distribution of income is due to several factors such as insufficient social spending on education, low female labour force participation, and inability of the service and industrial sectors to produce employment opportunities.

A big contributor, however, is the lack of opportunity for several millions of Indians who are educated but not employed in the formal economy. The State of Working India 2019 report estimated that the number of educated citizens looking for a job was nearly as many as the entire population of Bengaluru. In June 2022, the Lok Sabha's Department of Personnel and Training (DoPT) revealed that over the past eight years, a mere 7.22 lakh aspirants—out of more than 22 crore applicants—got permanent central government jobs. This means each job had more than 300 applicants.
This dearth of relevant education and opportunity are fundamental reasons behind the increasing income inequality in India. The problem we therefore need to solve for is, how can the country grow more equally and how can opportunities be made less scarce?
Weak link between education and employment
The primary requirement for formal employment in India is a certain level of education. The current academic system is an extremely selective process, with only a few making it to the much-coveted tertiary level that produces 'professionals'—engineers, doctors, lawyers, chartered accountants, and so on. For most of our young people, the country's education system does not translate into employment opportunity. Approximately 47 percent of graduates in India are not eligible for an industry role. As per the Global Skills Gap Report, 92 percent of Indian employees believe there is a skills gap in the country.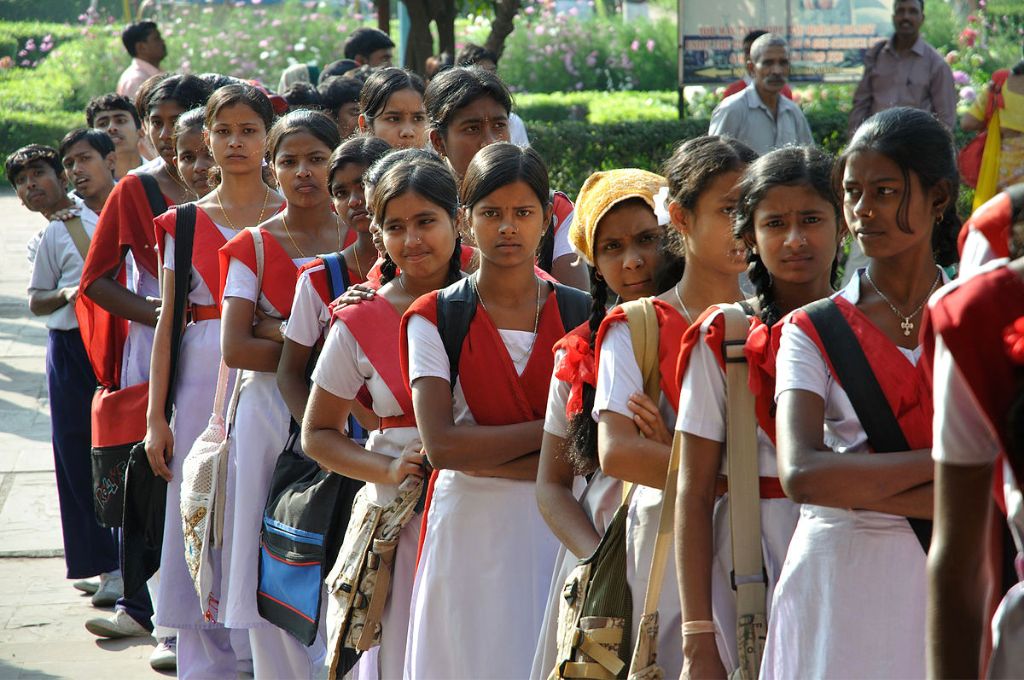 This means efforts to increase our gross enrolment ratio (GER) for higher secondary education (which currently stands at 27.3 percent for the age group of 18–23 years) might be misdirected, since there seems to be little value from an economic perspective.
What is the alternative?
To understand the economic significance of a high GER and a graduation degree, we compared India's rate of enrolment and GDP per capita income with another country. In Switzerland, for instance, 2020 witnessed a GDP per capita income of USD 85,000 despite only 44 percent of the population possessing a college degree. The rest stop their education at the secondary level, at which point the majority receive vocational training and become part of the workforce. In comparison, India's GDP per capita income remains approximately USD 2,000.
There is much to learn from other countries that have been in a similar situation as ours in the 1970s and '80s. Austria, China, Germany, Singapore, South Korea, Switzerland, and more, who were at per capita income levels of approximately USD 2,000 some 30–50 years ago, all made heavy investments in employment-linked education such as skilling, vocational training, and apprenticeship.
In India, vocational and technical training has been pushed as part of skill building to bridge the employment gap. However, data reveals that these efforts haven't been successful, with more than 84 percent students in the age group of 12–59 years not receiving any vocational training during 2020–21. In the case of women, this number was a staggering 90 percent. The 15,000 industrial training institutes (ITIs), which serve as the traditional backbone of vocational training, also remain underutilised with just 10.5 lakh seats being filled out of the 25 lakh available. Moreover, their lack of industry relevance is reflected in the data that shows that a paltry 3 percent of the ITI candidates were hired in 2020.
While India's National Education Policy (NEP) 2020 aims to invest in vocational training, there needs to be a more pointed focus on students' imagination and development. A large majority of students are simply not aware of the plethora of academic and work focussed opportunities resulting in them gaining a degree of little economic value.
Given the weak link between education and employment, it is worth questioning if growing the GER is the right goal for the country.
It's not just about employment though
Education doesn't just have an economic impact. Its real value is the identity and social currency it provides to the more marginalised segments of our society. Attaining a formal degree is valuable, especially for girls, Dalit, Bahujan, and Adivasi (DBA) communities, and minorities. For women especially, it delays the age of marriage and motherhood, reducing child mortality and inequality in society. Similarly, a high GER among people from marginalised castes and classes has a positive impact.
This explains why the poor or vulnerable communities will attempt to earn a BA or an MA degree—even if it doesn't give them a job, it gives them social standing. It tells us that being respected and moving up the social hierarchy might be more critical than economic opportunities for a large proportion of our population.
The future of our youth is at stake
India has 18 years left before our opportunity window closes. By 2041, we will reach peak working age—the share of the working-age population (20–59 years) is expected to hit 59 percent. After this the number will start declining. We will have an ageing population that will require support. It is therefore imperative to ensure our future growth isn't jobless and our education is able to create opportunities for the youth, rather than hinder them.
How can we solve for economic growth to be much broader and benefit the majority of this demographic while also making sure it goes hand in hand with social change?
We must take work-skills training seriously
We have culturally respected and invested significantly in tertiary education. Getting a professional degree is considered a mark of ultimate success. But this cannot be at the cost of the majority of our young people who are in secondary education and will not have a shot at it.
The government is mainly focused on getting primary education right. In fact, even in the development sector, most of us are still focused on ensuring that all children develop the necessary foundational and primary skills. As a result, little or no attention is being paid to secondary education. Unfortunately, given that we have only about two decades left to harness the opportunity of a working population, we don't have the luxury of doing primary first and then looking at secondary. It needs to happen simultaneously, and it needs to happen now.
If we are going to seriously explore vocational education like other countries have done successfully before us, one of the big questions we will face is, how does one evaluate and grade vocational subjects? Since we don't know how to do this, we are unable to introduce the subject, which in turn means it's not an option that students can choose. In the absence of grades, colleges won't admit you because there is no alternative method of evaluation. Hence, it is just seen as an extracurricular subject, and not on par with the 'core' subjects.
We need to invest in school-to-work transitions seriously, and develop a robust curriculum that is future-of-work focussed. We need to hire and train teachers for effective implementation, allocate budgets, and provide for internships and apprenticeships. And, we need to ensure market linkages and employment opportunities. Without this, we are not going to be able to move forward and make the next two decades matter for our youth.
—
Know more