Indian nonprofits have developed some of the world's most innovative and cost-effective solutions to poverty alleviation, systems strengthening, high illiteracy rates, severe environmental degradation, poor health, and much more. The pace of these solutions has only accelerated in response to the major disruptions of the COVID-19 pandemic; they build on a legacy of innovations across the region. The major challenge has always been to bring these solutions to scale across the country and, in some cases, to apply them globally.
One common lever towards scale has been creative collaborations with state governments. Another has been partnering with Indian foundations, corporates, and philanthropists who place big bets on promising solutions. A growing number of Indian nonprofits have also set up US-based entities in their pursuit of achieving national and even international scale.
This article features insights highlighted at a recent closed-door round table, co-hosted by both authors' organisations, where approximately 15 nonprofits discussed the strategic benefits, costs, opportunities, and risks of establishing a US-based entity. We see three major benefits of setting up and nurturing a strong US-based entity.

1. Leverage the US as a strategic hub
A US entity can help serve as a hub to craft strategic partnerships that aid in scaling within India, and it can also be the catalyst and main legal entity for taking the innovations developed in India to other geographies such as Asia, Africa, and Latin America. For example, Pratham has taken its path-breaking education programmes to 14 countries in Africa through Pratham USA.
2. Build a global audience
A US entity can help build the brand for a global audience, including the approximately 4.1 million Indian diaspora community based in the US, which can be leveraged towards one's mission in a variety of ways. For example, CRY America has developed a network of 18 volunteer-run and led chapters across the country.
3. Access US-based funding
There are a number of US-based institutional donors who do not have an entity in India and struggle to give to Indian nonprofits due to various regulations and tax-based disincentives. Additionally, individuals and bequests constitute approximately 80 percent of all giving in the US and must give to a US-based entity in order to leverage the tax advantages from their donations. These types of donors therefore prefer the simplicity of funding the US entity of an Indian nonprofit. For example, Akshaya Patra last reported raising approximately USD 15 million through its US entity, much of which would likely not have been possible if those donors could only give directly to Akshaya Patra in India.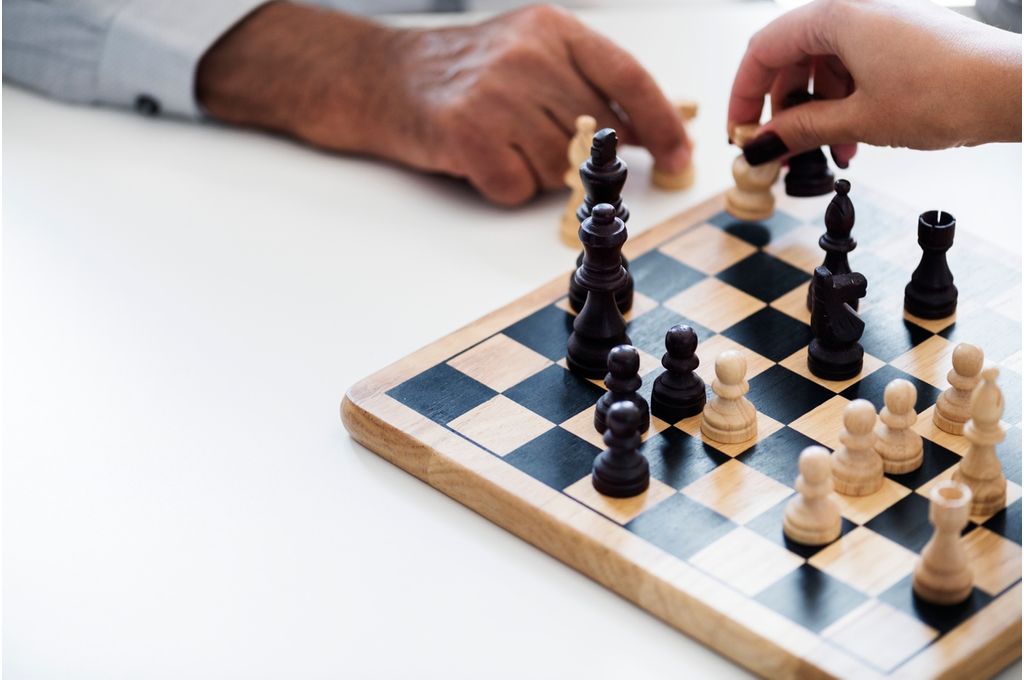 The Indian American diaspora has a large and growing capacity to give
Charitable giving in the US reached a record level of USD 471 billion in 2020. Surprising many, most nonprofits experienced a boost in contributions during the pandemic, with the strongest growth seen among civil rights organisations. While Indian nonprofits have been tapping into the growing CSR market in India, close to 80 percent of all charitable donations (approximately USD 366 billion) in the US have come from retail donors and bequests. US-based nonprofits have been able to benefit from this growth significantly by tapping into the retail giving markets.
The Indian American diaspora stands out as a group with tremendous philanthropic potential. It is now a growing community of more than 4.1 million individuals. Diaspora households have one of the highest median household incomes of any ethnic community in the US and currently donate approximately USD 1 billion of their wealth each year to nonprofits. If cultivated properly, this number stands to grow to USD 3 billion a year, the equivalent of adding a second Gates Foundation. Indian nonprofits have huge potential to tap into these funds, but in order to do so they must compete with domestic nonprofits addressing needs within the US.
In addition to money, the diaspora community volunteers time to social causes averaging 220 hours annually, far exceeding the US national average of 130 hours annually. The most generous Indian American donors are more likely to be actively engaged in volunteer activities and are typically very influential; hence, they can serve as philanthropic role models to educate and galvanise their communities. Building relationships with influential diaspora individuals can stand to benefit Indian nonprofits, because these individuals can serve as local champions, create visibility on the nonprofit's cause, provide access to networks, and enable access to funding overall.
There are several factors to consider when assessing your organisation's readiness to set up a US-based entity. Establishing a US-based entity is no trivial decision. There is significant upside but also potential risks, especially if an organisation is not ready to make the investments and dedicate the appropriate level of mindshare. While many US entities of Indian nonprofits have thrived, a number of them have also stagnated or become defunct. There are several hard and soft factors that an organisation must consider when venturing into setting up a high-performing US-based entity. While it's not absolutely essential to satisfy each and every requirement, having them in place will increase the likelihood of success.
Hard factors
1. Ability to allocate funds
Indian nonprofits should expect to allocate INR 2–3 crore spread over the first two to three years, with the break-even point coming in the third or fourth year. This is based on one of the authors' experiences of establishing US entities for Indian nonprofits over the years. If you have a dedicated group of US supporters in place prior to the launch, this point could come sooner. It is possible to invest in a US entity in a lean manner, but oftentimes underinvesting can lead to long-term risks. It is recommended to go in with full force and a long-term view in mind.
2. Clear evidence of impact
Robust quantitative and qualitative impact reporting, beyond anecdotal evidence or simple output-related metrics, should be in place. These will be required to attract evolved institutional donors, though less sophisticated retail donors may be moved by compelling stories alone.
3. Adherence to compliance
FCRA registration in India along with the appropriate US federal and state registrations are required before legally soliciting funds from US-based donors on a large scale. This also includes multi-year financial statements required for registration. Platforms such as GiveIndia have made it possible to raise funds on a limited scale without these US registrations.
Soft factors
1. A supportive Indian board
Buy-in from the India-based board is critical in ensuring long-term success. The nonprofit leadership team must be able to address concerns on the governance structure for the US-based entity while disclosing costs and risks.
2. An existing US network
The ability to leverage an existing network of supporters in the US is very beneficial. Ideally, the nonprofit should have existing allies which could include HNIs and family foundations, programme officers at larger foundations, law firms or professional services firms that can offer pro bono support, contacts at companies working in the US–India corridor, and local champions that would be willing to volunteer 100+ hours, especially in the first two years.
3. Ability to establish a US-based board
The nonprofit should have the ability to assemble a well reputed and connected local US board. They need not be all high-profile and wealthy individuals, but ideally a mix of people who can also provide hands-on local leadership support.
4. Brand visibility
It is helpful if the organisation has a history of speaking at well-known US conferences in the past, a mailing list including US-based contacts, and a strong social media following across varied platforms.
5. Staff capacity and capabilities
The team should be culturally sensitive, and the India leadership team should have the ability to speak well to a US-based audience and make two to three annual trips. The US leadership team should understand India and the cause, and have deep knowledge of the US philanthropy ecosystem.
Registration is a time-consuming process but relatively straightforward
In the US, the first step is for a nonprofit organisation to incorporate in one of the 50 US states as an entity that is technically independent of the Indian-based nonprofit with the intention of collaboration across both entities. This organisation needs to then apply for 501(c)(3) tax-exempt status at the federal level by filing Form 1023. It normally takes nine months for the IRS to approve 501(c)(3) status; if you file papers without good legal advice, it may take longer. To fundraise nationally (even through e-mails), the organisation needs to register in all 50 states (not just in the one they are incorporated in), although many organisations put this off for a few years and fines are not commonly imposed for the delay. A few of the essential steps for registration includes:
Choosing a name and filing articles of incorporation with the corporate filing office of one of the 50 US states.
Submitting a federal 501(c)(3) tax exemption application to the IRS along with a copy of your filed articles of incorporation. This will lead to you getting an IRS determination letter and ID number in approximately nine months.
Applying for a state tax exemption, if applicable.
Drafting by-laws (to be adopted in the first board meeting), appointing directors (most states require at least 3), and holding your first board meeting.
Obtaining licences and permits, mostly at the local and state level.
If you simply want to process a limited number of donations on an annual basis, you probably do not need a US entity. The largest donors have set up Indian entities or they can get an equivalency determination for your organisation if they are highly motivated to support you. Smaller, less sophisticated donors can donate through GiveIndia or similar platforms that you can be listed on.
If, however, you want to establish a growing network of supporters, ambassadors, allies, and partners in the US to support your work in India and/or your growth internationally, setting up a 501(c)(3) organisation in the US can be a very strategic move to help expand your presence and impact globally.
*Rathish Balakrishnan, Rukmini Pandit, and Harshita Sharma of Sattva contributed to this article.
—
Know more
Learn more about the pathways for nonprofits to establish a US-based entity.
Read this article to learn about raising funds from the Indian diaspora in Southeast Asia.
Learn how collaboration between India-focused organisations strengthened Indian Americans' giving and impact.