Land ownership can play a critical role in women's empowerment. Although there is a dearth of gender disaggregated data on women's landlessness in India, one would like to believe that the enactment of more progressive laws such as the Hindu Succession (Amendment) Act, 2005, has resulted in a rise in the joint ownership of land in the country. But legislation is only the first step in forwarding the cause of women's land rights, as women in India continue to face substantial sociocultural challenges in obtaining and exercising their rights to land and property.
Ravi Verma from International Centre for Research on Women (ICRW), a research organisation working on gender rights, explains that the patriarchy present at the heart of these systems is the reason behind the laws being ineffective. "Inheritance laws and initiatives have not been able to make a decisive dent in how patriarchy, supported by customary practices and inequitable gender norms, continues to maintain its widespread and often violent presence through control over a key empowering asset like land," he adds.
Prakriti, a nonprofit dedicated to empowering rural women, has worked in more than 30 villages in Nagpur district and found male involvement to be a productive route to take. "Right at the beginning we realised that while it was important to speak to women and tell them about their own rights, it wouldn't make much of a difference if we didn't involve men in this dialogue," says Suvarna Damle, executive director at Prakriti.

"Another reason to engage men in conversations on women's land rights is to prevent violence," says Ravi. He adds that women often experience aggressive and forceful evictions from lands, and sometimes there is a threat to their lives. Even when women do acquire land, they continue to face harassment by men. "I have heard many women who own land equating it with liability for these reasons," highlights Ravi. Fear of alienation by family also prevents women from trying to claim any rights over land.
In order to move towards an effective solution, the men involved in these systems need to be sensitised about gender and patriarchy. Ravi underlines that without this dialogue, it will be difficult for men to understand and address the challenges women encounter while dealing with land allocation.
Male stakeholders in women's land rights
Suvarna details the involvement of male stakeholders in this context. The most primary of these are government officials such as the sarpanch, gram sevak, or patwari. "We work with these office-holders at an implementation level. But if we speak to 50 village heads, only five will be open to addressing issues of women's land allocation and inheritance," says Suvarna. Ravi also notes the pervasive gender bias among these office-holders that, even if subtle, inevitably leaves women feeling marginalised and disadvantaged. "These institutions are deeply patriarchal and dominated by men," he adds. Thus, the absence of engagement with office-holders in addressing these issues not only leads to inadequate implementation and enforcement of land rights laws but also severely hampers women's ability to challenge discriminatory practices.
Male stakeholders may be vehemently opposed to women's land rights due to the perceived personal loss they may incur.
The discrimination is especially heightened in the case of women belonging to marginalised groups or those who are widowed, separated, or deserted. Ravi stresses that "patriarchal institutions and their implementors may not have the necessary perspectives, tools, language, and sensitivities to engage with these women". Therefore, the idea of substantive equality must be cultivated among the men (and women) in these institutions. This means that there must be a deliberate effort by the institutions implementing the laws to enhance marginalised women's access to land.
In Nagpur, Prakriti actively engages with male stakeholders who are vehemently opposed to women's land rights due to the perceived personal loss they may incur. "They are afraid that we will snatch their land and give it to women, and we have to explain to them that that's not what we intend to do at all," says Suvarna. Male family members constitute a significant part of this. Suvarna highlights that within families, especially those engaged in agrarian activities, there is also resistance to the division of land, which consequently results in opposition to women's right to inherit. This is particularly bad for widows. The Food and Agriculture Organization of the United Nations highlights that many women risk losing their land rights in case of divorce or widowhood.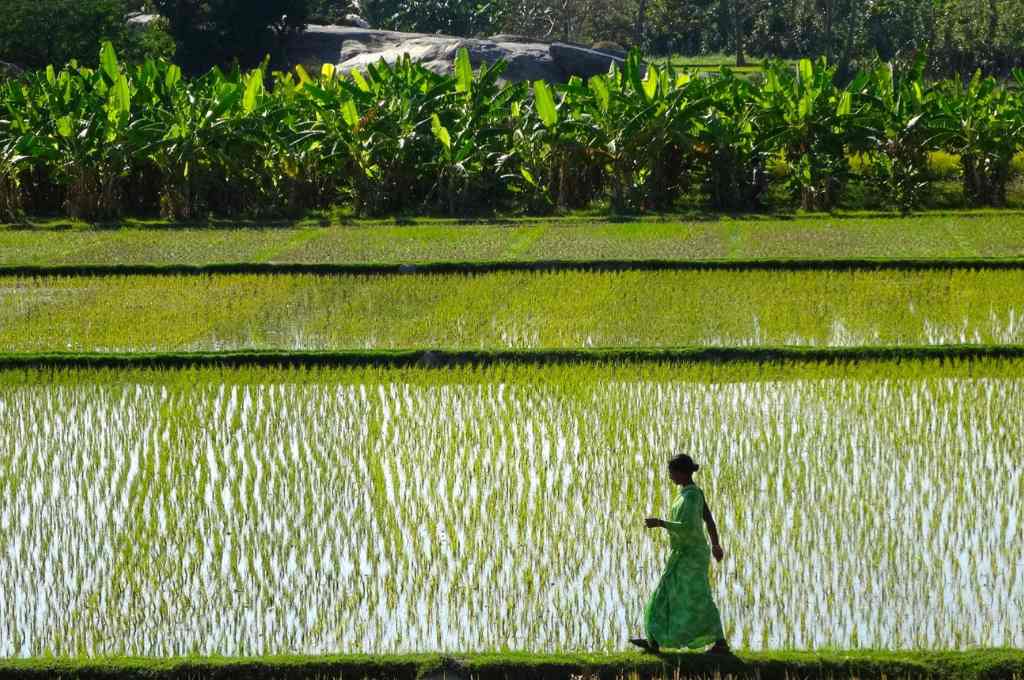 The impact of involving men
Prakriti involves men in discussions about land rights by holding open dialogues with all the stakeholders highlighted above. "At least 20–30 percent of men tend to be ready to sit down with us and talk about the land rights of female members in their families and how it will impact their livelihood and income," adds Suvarna. As their programme in Nagpur has progressed, more and more men have come forward to engage in this dialogue.
Ravi underscores that if programmes with men are conceptualised as transformative and designed well, they demonstrate compelling evidence of change and impacts. Men participating in these programmes actively question and challenge rigid norms, initiating a process of critical self-reflection regarding their own involvement and influence. Moving beyond being mere bystanders, they seek ways to intervene and play a more proactive role in promoting processes that make a difference.
"Research show that men engaged in these programmes support girls' and women's education and economic aspirations, help delay marriages, and prevent violence," adds Ravi. ICRW has also noted that in order to sustain the change process, men need supportive peer groups and an alignment with women's empowerment strategies.
Overcoming challenges
In Prakriti's work, they have noticed that fear of partition of land is the foremost challenge when it comes to women's land rights. This fear stems from the concern that dividing the land among female family members will lead to fragmentation and potentially impact the productivity and economic viability of land holdings. Male family members, who traditionally hold decision-making power over land, may resist dividing the land due to apprehensions about reduced agricultural output and economic sustainability.
Actively involving women in agricultural operations ensures that they play a more substantial role in financial matters related to farming.
One way Prakriti has navigated this is by trying to include women in decision-making. "If a family has five or six acres of land, we try to push them to give one or half an acre to women to let them do the kind of farming they want to," says Suvarna. By regarding women as more than just labourers in farming activities, Prakriti actively involves them in various aspects of agricultural operations. This ensures that women play a more substantial role in financial matters related to farming. "A gender transformative strategy with a focus on men must ensure that women are able to openly participate in any discussion or partake in a decision-making process involving land—with a sense of equality and respect and without experiencing pushbacks," adds Ravi.
Another obstacle that Prakriti has faced is men claiming that if inheritance and land rights are a part of Indian legislation, there is no need for outside intervention. However, as Suvarna explains, these arguments overlook the challenges related to implementation of law. At times, proper documentation is absent and patwaris and other office-holders are unwilling to cooperate. In such a situation, fostering gradual behaviour change is the only solution.
While the importance of involving men in the pursuit of women's land rights is evident, organisations intending to do so must engage men through interventions that facilitate a personal transformation. According to Ravi, accomplishing this would require "a deep understanding of the people in their context through an engagement with both women and men and with different actors and gatekeepers of gender norms". This will help organisations address unequal power relations, create safe spaces, frame messages on the gains of gender equality, build strong institutional partnerships, and commit to an iterative cycle of reflection and action, which can collectively contribute to driving meaningful change.
—
Suvarna Damle is the executive director at Prakriti. Engaged in programmes to empower rural women since 1993, she has worked extensively with women elected to local decision-making bodies. Suvarna has been associated with the South Asian Women's Network and received the Rajya Sabha Fellowship on Parliamentary Studies in 2012.
Ravi Verma is a social scientist and an expert in gender and masculinities with backgrounds in social demography and psychology. He has more than three decades of experience and currently leads ICRW's efforts in conducting research, providing technical support, building capacity, and partaking in policy dialogue on an array of issues. Ravi also serves as a commissioner on the Lancet Commission on Gender and Health and sits on the board for WomenLift Health and Global Health 50/50.
—
Know more