India's consumer digital economy is expected to grow from a USD 537.5 billion market to a USD 1 trillion market by 2030, driven by the heavy online migration of consumers during the pandemic. Online shopping, for instance, has grown exponentially in the country in the past three years, recording a 35 percent growth in 2020 alone. The pandemic also led to the rise of grocery delivery platforms. Similarly, food delivery apps have become commonplace in India, with platforms such as Swiggy and Zomato drawing approximately 20 and 32 million monthly active users respectively.
Most aggregator platforms offering such consumer-facing services—mobility solutions, food delivery, and grocery delivery—have a few dominant players that set out to disrupt the market by offering great conveniences at unimaginably low prices. This market disruption is favourable to the consumer in the short run. In the medium to long run, however, it leads to the emergence of duopolies, where two firms completely or almost completely own the market for a particular good or service (for example, Uber and Ola; Swiggy and Zomato; and Amazon and Flipkart, etc.). These duopolies can be harmful for both service providers and consumer interests in the long run. Here's how: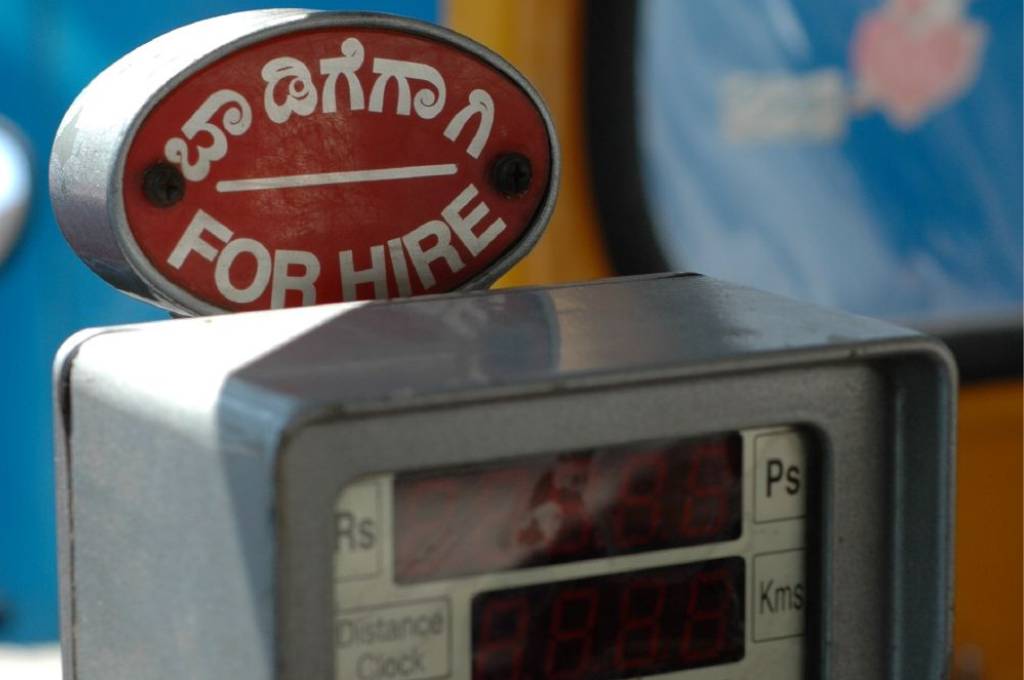 Cooperation: An alternative solution?
Typically, solutions that address anti-competitive practices focus on legal means. However, decisions of the Competition Commission of India—the apex body to check such practices—stop short of addressing the question of 'abuse of dominance' by duopolistic players. This is because of how stringently 'dominance' is defined under the Competition Act, 2002. For instance, Section 4(1) of the act does not recognise collective dominance. Instead, it defines dominance as being possible only by a singular 'enterprise or a group'. The Competition Amendment Bill, 2022, also takes no steps in recognising the 'collective dominance' of two or more individual entities. This paves the way for alternate solutions.

Platform cooperatives have emerged as one such alternate model to check the abuse of dominance by big players. They are digital platforms that are collectively owned, incubated, and run by producers or by the service providers themselves. Platform cooperatives are, by design, decentralised and extend better decisional autonomy to the service providers, producers, and workers.
Take the example of the Bengaluru-based Namma Yatri app, which was launched in early November 2022 by the Bengaluru Auto Rickshaw Drivers' Union, as a response to the anti-competitive practices of ride aggregators Ola and Uber. There was a threefold dismay that catalysed the adoption of Namma Yatri. Consumers were exasperated with the high auto-ride costs in the city. Secondly, the Karnataka High Court released an order restraining Ola–Uber operators from charging customers exponentially higher than the government-prescribed rates. Lastly, the auto-driver union was outraged by high middleman commissions. The time was ripe for a decentralised network, which would allow consumers and providers to discover, identify, and perform transactions with each other without the need for a central intermediary.
Despite still being in beta, the Namma Yatri app had nearly 50,000 downloads in the first week of its launch, and 1,00,000 downloads in the first three weeks.
The success of a platform cooperative should not be measured by its market share or the number of downloads.
In other parts of the globe, The Drivers Cooperative, a platform run by drivers in New York, and Fairmondo, a German cooperative business marketplace, have proven to be successful alternatives. Though it has not yet posed a formidable challenge to Uber, The Drivers Cooperative has gradually and consistently increased its consumer base—currently averaging 12,000 rides a month. This can possibly be attributed to its cheaper passenger fares and higher driver revenue per ride. Fairmondo has approximately 12,000 users as well.
However, the success of a platform cooperative should not be measured by its market share or the number of downloads, but by the social benefits that accrue to its members in comparison to the big platforms.
Building the right ecosystem for platform cooperatives
Service provider–driven solutions such as the Namma Yatri app are easier and more practical to catalyse in comparison to legalistic pursuits or legislative amendments. However, sufficient capital, supportive policies, and legal frameworks are crucial to make the development of more such platforms possible.
1. Technological and financial capital
Setting up a platform with a seamless user interface, an integrated payments system, a sound data privacy policy, and the ability to meet demand at scale is resource-intensive. Companies backed by venture capitalists can afford to invest in state-of-the-art technology that facilitates the adoption of these functionalities. However, platforms run by small restaurants/drivers do not have the same resources available to them. In fact, most of the platform cooperatives that have taken off successfully, including Fairmondo and The Drivers Cooperative, were backed by successful crowdfunding campaigns. However, India is a lower-middle-income nation where community crowdfunding for start-ups with no expectation of returns may not accumulate enough capital. On the other hand, equity crowdfunding—where the funders are allowed to own equity shares in start-ups—currently does not have regulatory support either. There is, therefore, a need to develop other innovative models for funding cooperatives so that investing in them can become a lucrative option. Making cooperatives entitled to receive tax-exempt grant funds could be one such solution.
Several social entrepreneurs too have demonstrated their interest in creating digital public infrastructure. The Drivers Cooperative, for instance, was co-founded by a former Uber executive. Namma Yatri was developed by Juspay, a payment aggregator that has been in the business for more than a decade. Therefore, social entrepreneurs can also play a crucial role in making the development of platform cooperatives possible.
2. Enabling legal frameworks
However, adequate funding and technology mean little in the absence of enabling legal mechanisms. Karnataka's rules for taxi aggregators that were released in 2016, for instance, did not allow cooperatives to apply for a taxi aggregator license. It only permitted an individual, a company registered under the Companies Act, or a firm registered under the Indian Partnership Act to apply as an aggregator. But in 2020, the Union Government released the Motor Vehicles Aggregator Guidelines, which states are expected to follow while granting licenses to taxi aggregators. The guidelines enable cooperative societies to apply for aggregator licenses. Such positive shifts help driver cooperatives set up their own platforms without going through the hurdles of incorporation. Changes to labour laws can also have spillover effects on competition. In New York, for instance, Uber and Lyft are prevented from undercutting the low fares offered on The Drivers Cooperative due to minimum wage requirements for app-based drivers. Including platform workers in minimum wage legislations can thus ensure that the rates offered by the big players are competitive, giving them no space to engage in predatory pricing.
3. Government support
Active promotion by the state machinery can provide an impetus to the mushrooming of platform cooperatives. The Kerala government has been focused on building such an ecosystem, as stated in a 2021 Kerala Innovation and Development Council strategy paper. Since then, Yatri—a taxi drivers' platform cooperative—and Auto Savaari—an auto-hailing app by an auto drivers' cooperative—have been launched in the state.
4. Citizen awareness
Civil society can contribute immensely to raising public awareness against unintentionally nurturing monopolies and duopolies. Without caution and awareness against the monopolistic practices adopted by dominant platform economy players and the implications of zero-price products, the focus tends to remain on the short-term benefits of the unimaginably low prices and ease of services offered by these players. This includes platforms such as Google, which capitalise on the customer data gathered instead of pricing for the product.
Anti-competitive practices have not yet been solved from the point of view of service providers such as auto/cab drivers, restaurateurs, and food delivery partners. Cooperative-owned platforms provide a unique window of opportunity for innovation. If designed correctly, and resourced properly, platform cooperatives can offer effective and sustainable solutions to check the anti-competitive practices of duopolies.
—
Know more
Learn more about the unlocking the potential of platform cooperatives.
Read about how welfare delivery for gig workers can be improved.
Read this critique of the recent NITI Aayog report on the status and future of India's gig economy.